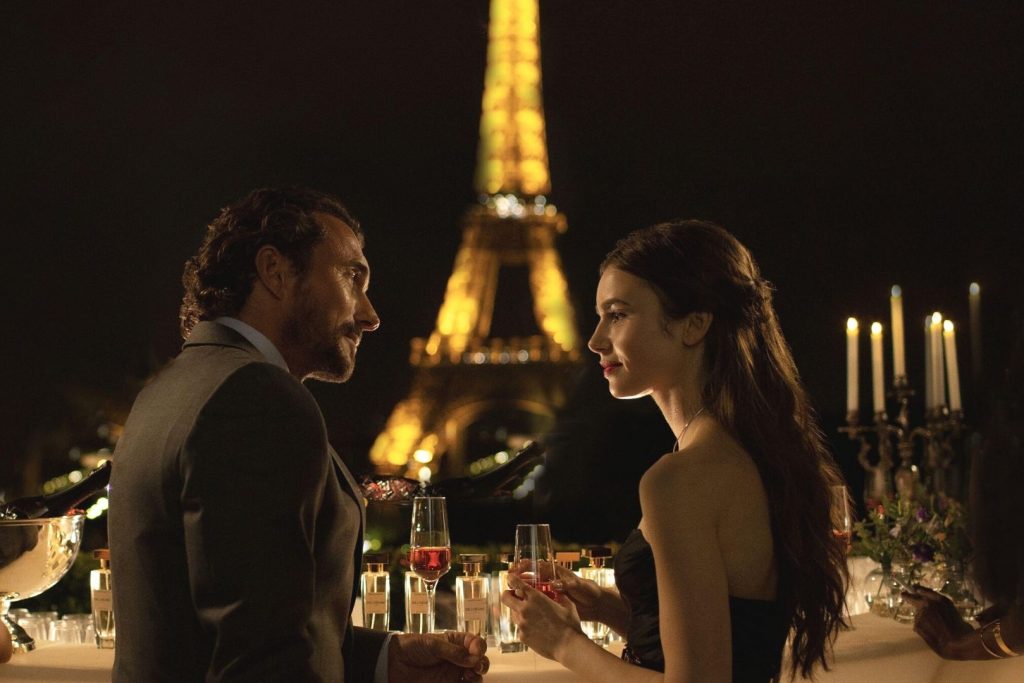 An American in Paris
20 Oct, 2020
If you are looking for a new show on Netflix to watch at the end of the day, one that doesn't require too much brain power, we have just the show for you. Emily in Paris premiered on the streaming platform at the beginning of October to mixed reviews. Created by Darren Star, the man behind other popular romantic comedies like Sex and the City, Beverly Hills 90210 and Younger, the show stars Hollywood's beloved actress Lily Collins as the lead character. While some have criticized the show for pushing stereotypes, we find that this is exactly what makes Emily in Paris a joy to watch. It's mindless, feel-good fun.
The first season, which is made up of 10 episodes, follows the whirlwind life of American girl Emily Cooper, who left her position and boyfriend back in Chicago for a new career opportunity at a well-established marketing agency in Paris. However, the City of Lights is not as welcoming as she imagined. Watch as Emily slowly adapts to her new home and makes the best of the situation. Expect drama, romance, fashion and laughter.
Still not convinced? We've rounded up more reasons why we think you should add Emily in Paris a chance on your Watch List.
1. Travel Vicariously
With limited international travel this year, the show—having been filmed entirely in France—offers a much-needed virtual adventure. From major landmarks like the Eiffel Tower and l'Arc de Triomphe to majestic opera house Palais Garnier and a charming café in Place de l'Estrapade, Emily gives us a tour of the romantic city in the world.
2. Front Row Fashion
Emily might not have the best French pronunciation but her outfits are très chic. Like with all his other shows, Darren Star makes fashion a big part of his work. As the season progresses, we see Emily's style evolve from American girl next door to Parisian chic. Some outfits featured on the show took inspiration from classic films and iconic Hollywood actresses, such as the black dress and elegant headpiece that Emily wore to the opera, a tribute to Audrey Hepburn in her famous film Funny Face.
3. Culture Clash
Whether it's the fashion or work culture, Emily in Paris plays up the balance—and clashes—between two very different cultures. While Emily's boss Sylvie sees Emily as a threat toward the French's culture of joie de vivre, we also saw Emily's "American" ambition and appreciation for change as much-needed at the agency.