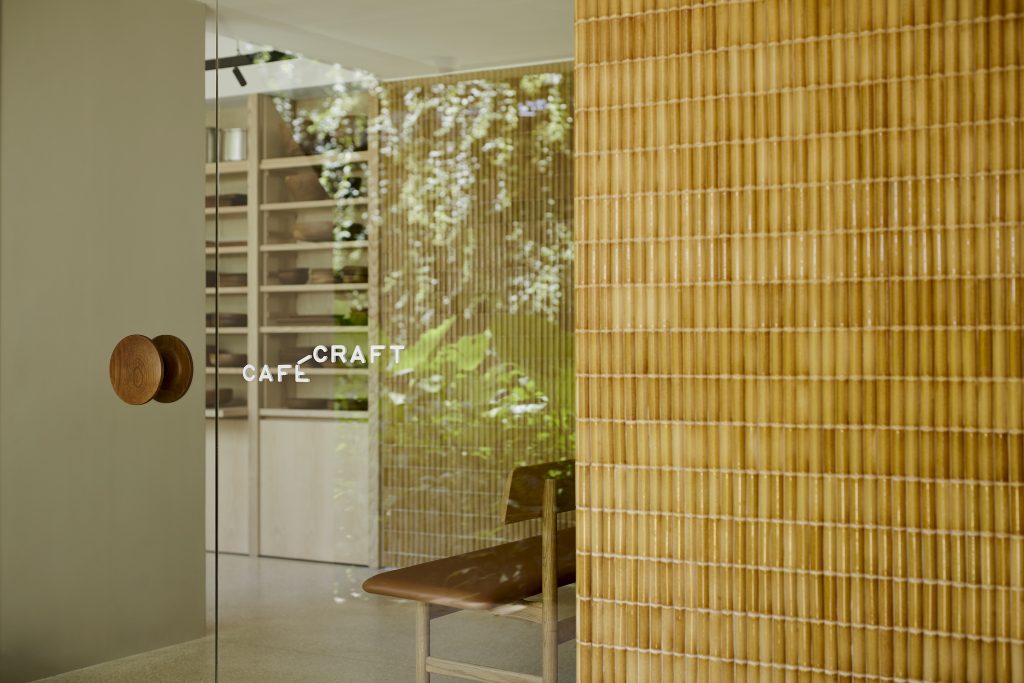 Café Craft: Home Away From Home
21 Oct, 2020
Introducing Café Craft, an ode to comfort food done simply—but well.
Located in the courtyard of the new CHANINTR compound on Thonglor—where the new Chanintr Craft and Waterworks showrooms are—Café Craft seeks to be a home away from home for our diners. We offer classic family recipes alongside dishes we have enjoyed through our travels in a relaxed and casual setting. Our all-day dining menu therefore features a select mix of Thai and Western food, all of which brings to mind the sense of familiarity and simplicity one associates with home.
When it comes to our cooking, we have placed an emphasis on using honest ingredients that are good for our diners and the environment. We work with small-batch producers from all over the world, as well as local artisans, to find the finest products to cook with. We are proud to say that every dish is prepared using high-quality, organically sourced ingredients that are not only honest in their creation but taste good as well.
Designed by STUDIO DAMINATO, the café's interior also reflects our ethos of simplicity, familiarity and clarity. The café offers casual window seatings for solo guests and small groups, and a more formal dining space that's perfect for families and larger gatherings. Everything from the furniture down to the tableware and cutlery have been carefully selected to match the space and concept.
Café Craft is open every day with an all-day dining menu that ranges from breakfast food (Homemade Granola and Avocado Toast) to heartier meals (Chicken Pesto Casarecce, Fish en Papillote and Pla Salid Fried Rice). Stop by for a quick treat during the day and browse our selection of home goods—featuring fresh products for your pantry, books, tableware and decorative items—on your way out.
Café Craft | 924 Sukhumvit 55 Road (opposite Camillian Hospital)
Open 10 AM to 7 PM daily
For reservations, please call 094 749 9892.