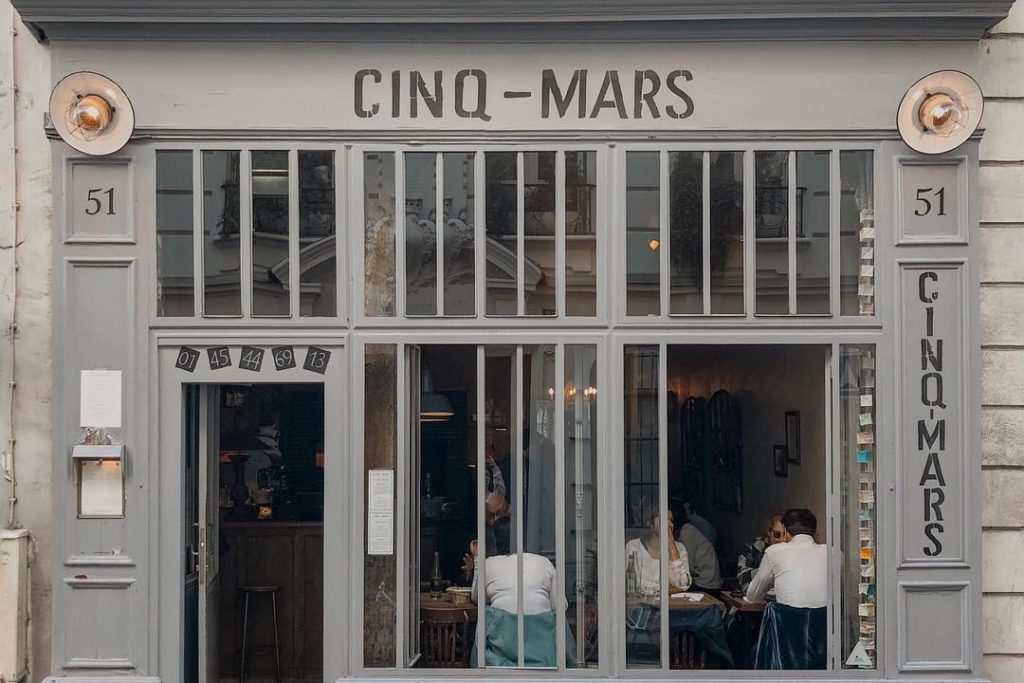 Farmhouse in the City
21 Nov, 2019
During Maison & Objet Paris in the late summer, we had a chance to visit a fair share of cafés and restaurants, many of them destinations made popular by celebrity sightings and loved by tourists from all over the world. Cinq-Mars, despite being in the chic 7th Arrondissement, however, does not fall in that category.
Unlike other well-known restaurants in the neighborhood, the beauty of this spot is not in its grandeur or fancy price tag, but in the simplicity and relaxed vibe, a stark contrast to its upscale surroundings. Located on rue de Verneuil in Saint-Germain-des-Prés, Cinq-Mars seems oddly humble in comparison.
The venue is a cozy space decorated like a homely farmhouse in the countryside. We noticed the word Cinq-Mars engraved on the floor. Cinq-Mars is French for the fifth of March, but the origin of the restaurant's name is not actually eponymous. The eatery got its name from the square tiles that cover the floor of the restaurant, which were brought in from the village called Cinq-Mars-La-Pile in Indre-et-Loire (west-central France).
We knew of Cinq-Mars from a local friend who recommends only the best spots off the beaten path, and we were told that this hidden gem was once graced by VIPs like Pipa Middleton. As we scanned through the menu of traditional French cuisine, the place became packed with a Parisian crowd, a good sign that authentic recipes are to be expected.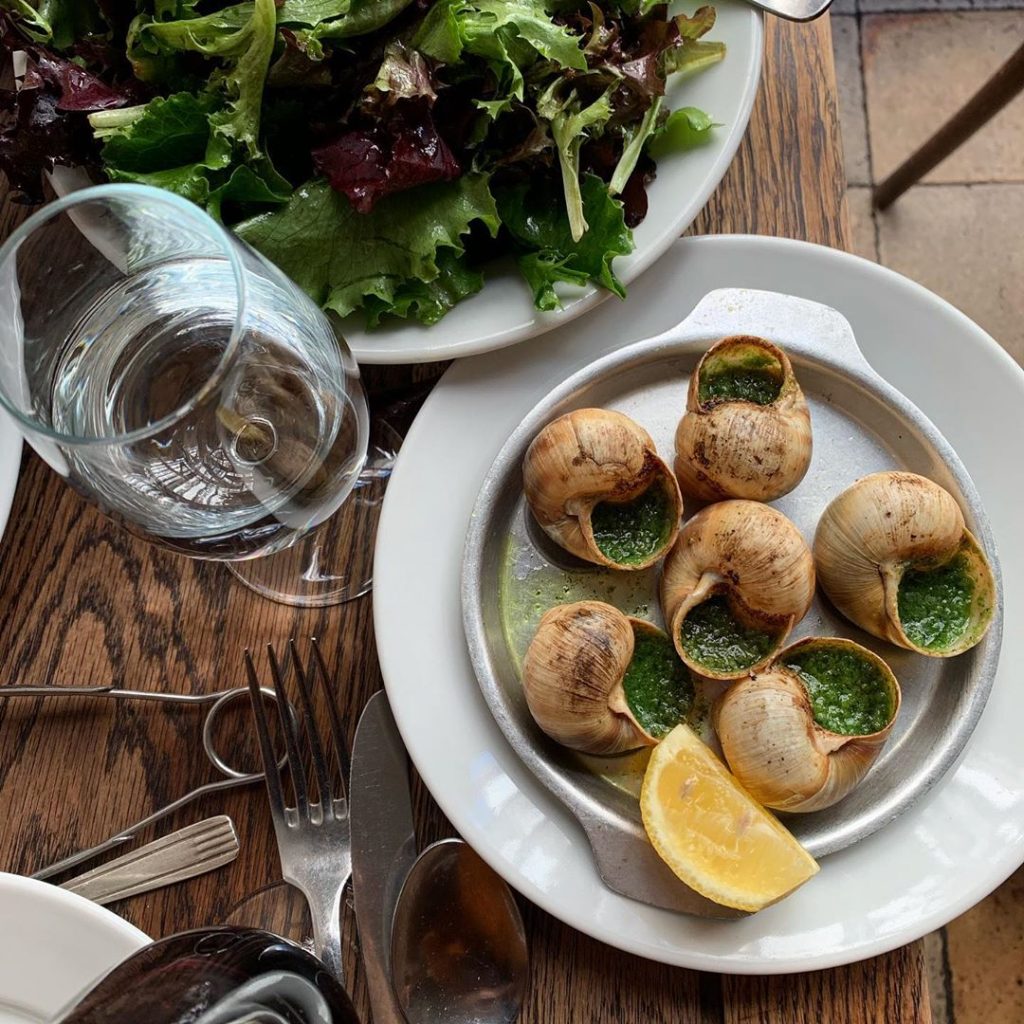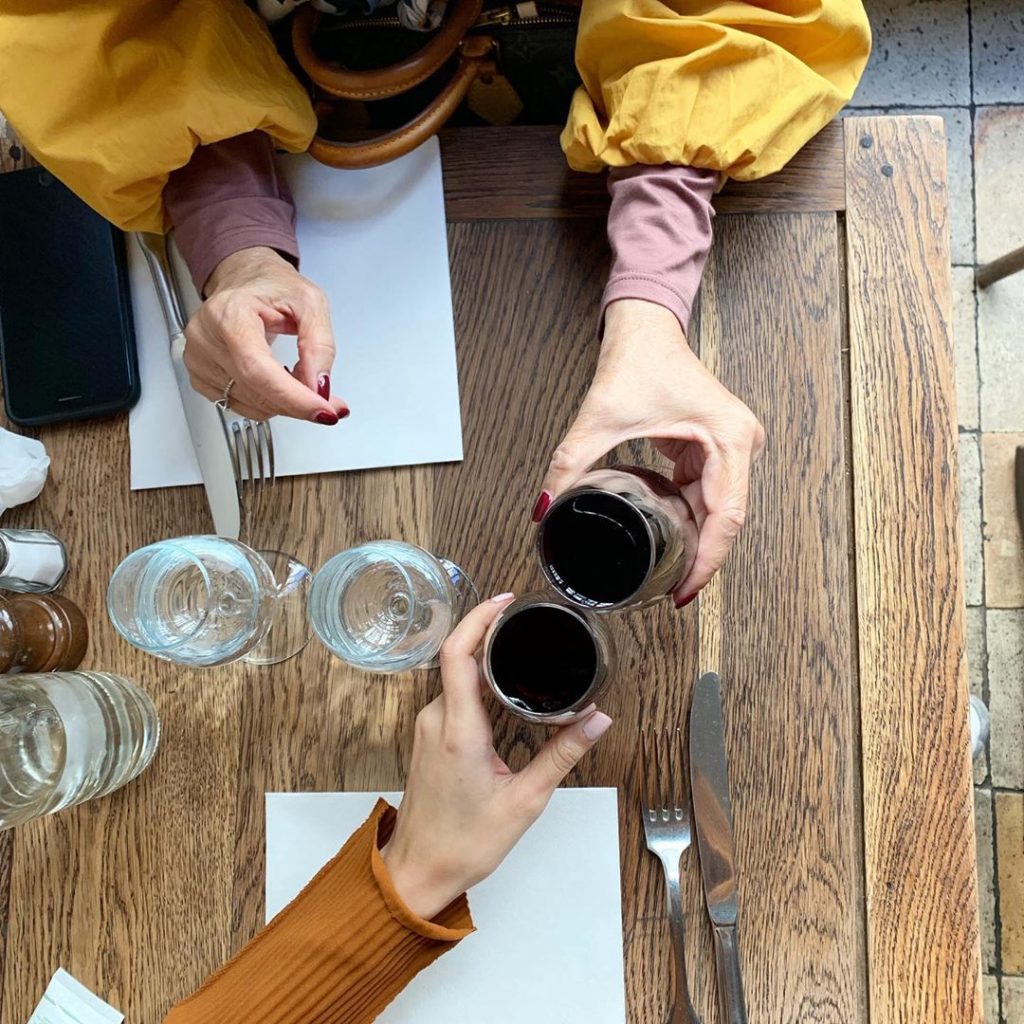 The dishes were served in generous portions, the way home-cooked meals are usually presented in France. For appetizers, our favorite was the Escargot, prepared with a generous amount of garlic butter for flavor and aroma. It's a classic must-order when visiting the City of Lights. The most memorable dish was the Turbot with Lemon Butter Sauce, which came with sautéed spinach. The fish tasted fresh and paired perfectly with the sauce, which had just the right ratio of lemon to butter. For dessert, we went for the signature Unlimited Chocolate Mousse. With its slightly bitter taste and smooth texture, it made a perfect finale of the night.
If you ever find yourself wandering the Left Bank of Paris, but are craving something wholesome and unpretentious, we hope you think of Cinq-Mars. It's a sanctuary away from the other big, loud brasseries that line the streets of Paris. The food and vibe at Cinq-Mars surely did not disappoint us, and we're already looking forward to our next meal there!