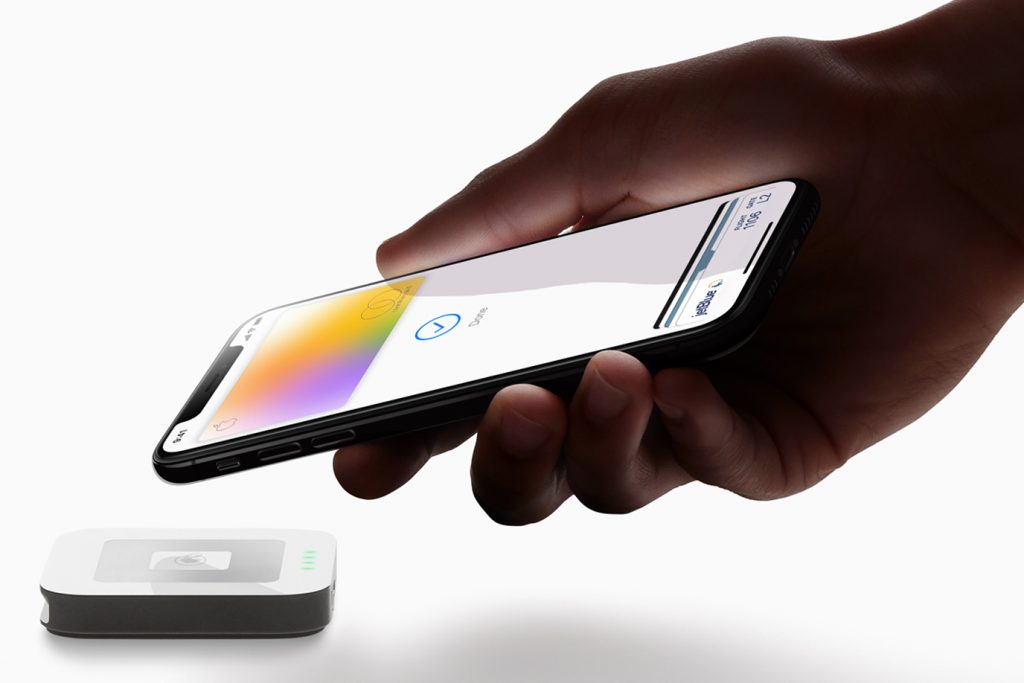 Going Cashless With Apple Card
11 Sep, 2019
Earlier in March, we woke up at 6.30 a.m. to watch Apple lay the groundwork for its transition to a more service-oriented company. As the world tweeted their reactions about a post-hardware era, one thing caught our eye in particular. The Apple Card. With no late or international fees, up to 3 percent cash back paid daily, and a beautifully designed titanium card, it's hard not to want to sign up right away.
While we impatiently wait for Apple Card to arrive in Thailand, take a look at why we're excited for Apple's big venture.
Photo credit: Apple
One with your phone
From the first step of signing up, to authorizing payments and receiving unique one-time security codes, Apple Card is designed to give customers easy-to-understand, real time views and control of their spending through the iPhone. Even Apple Support can be reached 24/7 by simply sending your questions in as texts via Messages.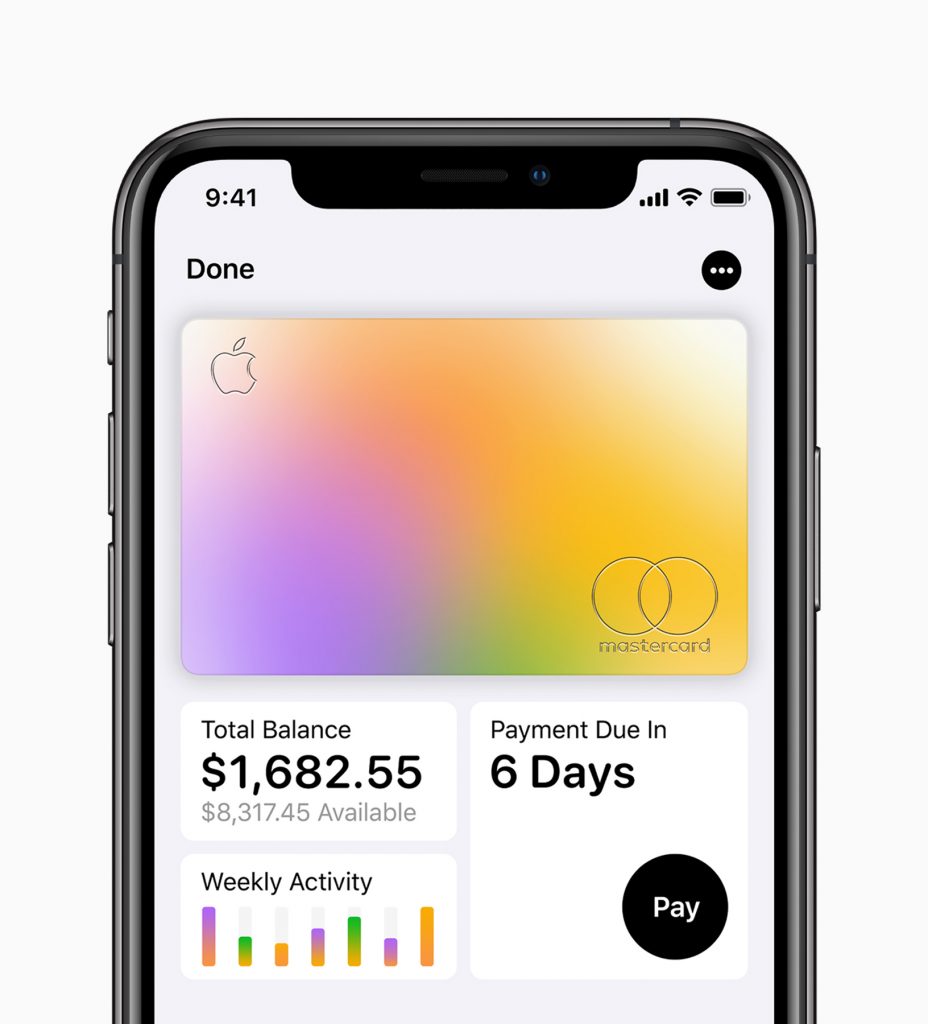 No Fees and Lower Interest
Travel abroad or shop on foreign websites without worrying about extra charges. That's right. Apple has promised no annual, late, international or over-the-limit fees. Their interest rates and policy are also the most forgiving in the industry; if customer misses a payment, they will not be charged a penalty rate. To be as transparent as possible, Apple Card will also show a range of payment options and calculate interest cost in real time, so that users are never taken by surprise at the end of their billing cycle.
Privacy and Security
Say goodbye to credit card frauds. With Apple Card, a unique card number is created and stored safely in the special security chip of the card. Ever purchase is secure because it needs to be authorized with Face ID or Touch ID, as well as the one-time unique security code. Onstage, CEO Tim Cook said the card will not collect data on your transactions, and Apple will not let its partner bank, Goldman Sachs, sell any data to third parties neither.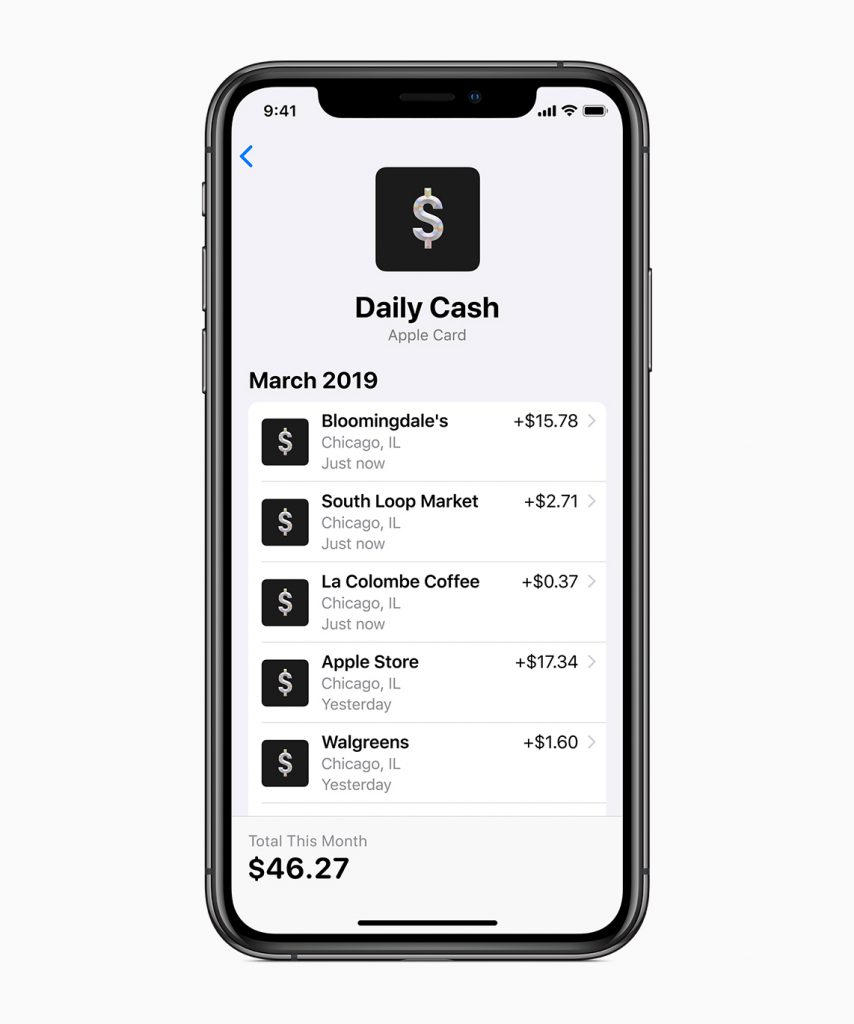 Daily Cashback
If up to 3 percent cash back isn't enough of a draw, know that unlike other cashback rewards, Apple's Daily Cash is added to customers' Apple Card every day and can be used right away —make purchases using Apple Pay, put it toward your Apple Card balance or send it to friends and family in Messages.
Beautiful Titanium Card
Last but certainly not least, Apple, who is equally known for their modern and innovative products as their future-forward technology, has designed the Apple Card as a beautiful, minimalist card. With no card number, CVV security code, expiration date or signature on the card, Apple Card is more secure than any other physical credit card. All this information is easily accessible in Wallet to use in apps and on websites.