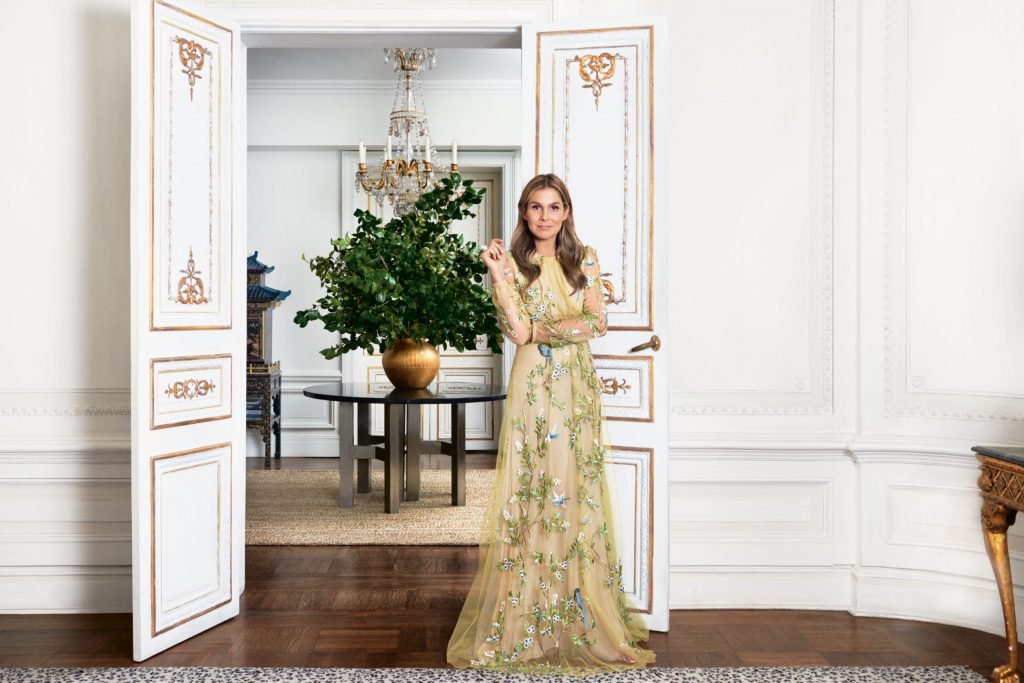 Inside the World of Aerin Lauder
18 Feb, 2020
An heiress, entrepreneur and style icon, Aerin Lauder is well-versed in Living Well. After all, she grew up exposed to the world of beauty with Estée Lauder, the founder of today's leading cosmetics empire, as her grandmother. However, Aerin Lauder has also made a name for herself in her own right. Between motherhood and fashion weeks, she juggles her position as the Style and Image Director of her family business with building her eponymous lifestyle brand.
Founded in the fall of 2012, AERIN is inspired by the signature style of its founder. Based on the premise that living beautifully should be effortless, the brand develops curated collections of home décor, fashion and accessories. Classic — but always with a modern point of view — every piece is created to add a sense of ease and refinement.
As longtime fans of AERIN, CHANINTR was honored to sit down with Lauder to discuss growing her brand, her inspiration and home. Read our exclusive interview and enter the world of one of New York's most stylish scions.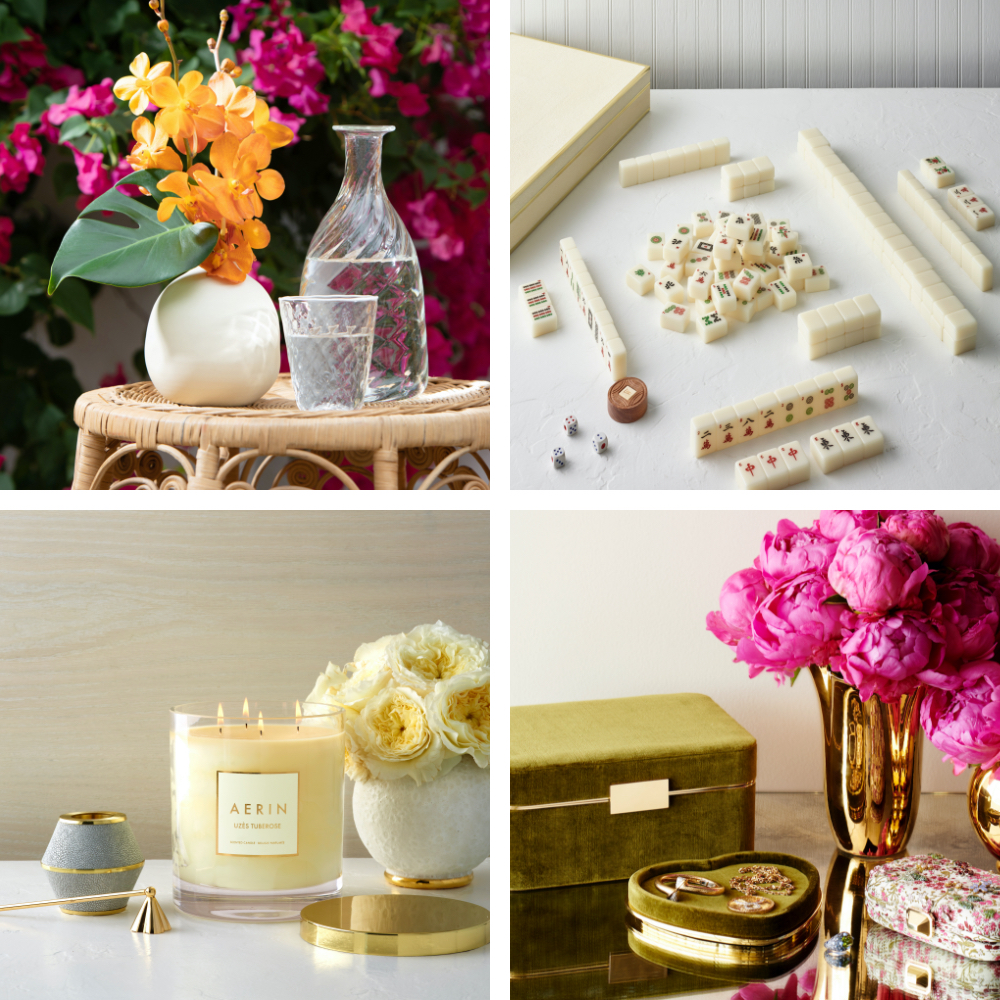 CHANINTR: Given the reputation and success of your family's business, what made you decide to branch off and create your own lifestyle brand?
Aerin Lauder: After working for many years at Estee Lauder, I felt there was an opportunity in the marketplace for a lifestyle brand based on feminine, modern and effortless products with a strong heritage. I also realized that when the modern woman thinks about beauty, she sees beauty as an extension of herself, her home, her wardrobe and her travels. Therefore, beauty and home should live together. I launched AERIN with the concept of beauty, but expanded on that in order to make it a part of the way we live today. Beauty is my heritage, but home and accessories are my true passion. Since the brand is built on the concept of lifestyle and effortless style, it was easy to merge my passions into different categories.
CHANINTR: Where do you draw inspiration for AERIN?
Aerin Lauder: I draw inspiration from everywhere. I get it from friends, family, travel, museums, exhibitions, hotels and destinations. Each season our collection is inspired by a different destination. These details are incorporated into our home collection, our beauty products and our third party edit which is available in AERIN stores and online.
CHANINTR: Describe your signature style in 3 words.
Aerin Lauder: My signature style is feminine, modern, and effortless.
CHANINTR: Can you talk a bit about the process of designing or curating products for your brand? What kind of work goes into creating a new collection?
Aerin Lauder: Since our products are so often inspired by destinations, my travels are very influential in the design process. I love to shop for local and authentic pieces that I can use as reference and I take pictures of anything that catches my eye to bring back to my team. From there, we create a mood board that will serve as inspiration for the season, inclusive of colors, textures, locations and other key elements. Once there is a design in mind, we focus on the best places to source the materials. From concept to the final product, the process usually takes a little over a year.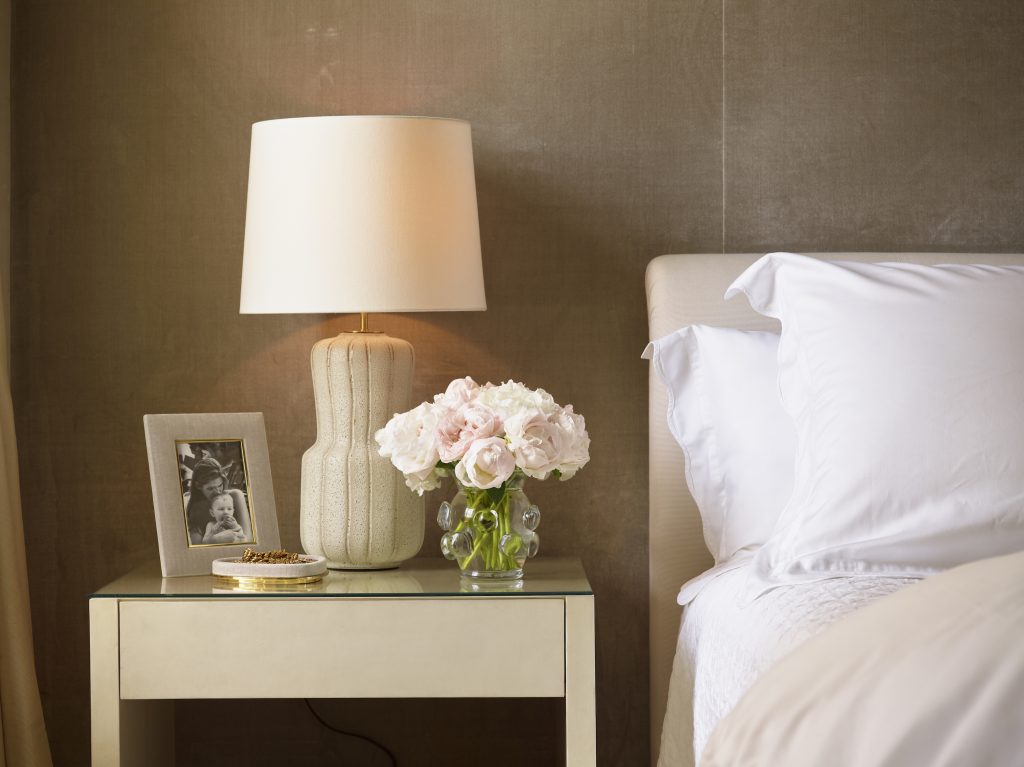 CHANINTR: You're constantly on the move. Where do you feel most at home and why?
Aerin Lauder: I feel most comfortable and relaxed at my home in Long Island, New York. I love being surrounded by my family and friends in a place that has been so special to me since I was a young girl. That is my paradise.
CHANINTR: Our company motto is Living Well. What does that mean to you?
Aerin Lauder: I always try to decorate with a sense of easy elegance. Nothing is ever forced. Every element in a space should work together, without appearing stuffy or overdone. This design philosophy can apply to all aspects of your home and life. Living beautifully should be effortless and every room should be useful and serve a purpose.
Shop AERIN at our Siam Paragon showroom, 3rd Floor. Call +662 129 4577 for more information.