Italian Brands at CHANINTR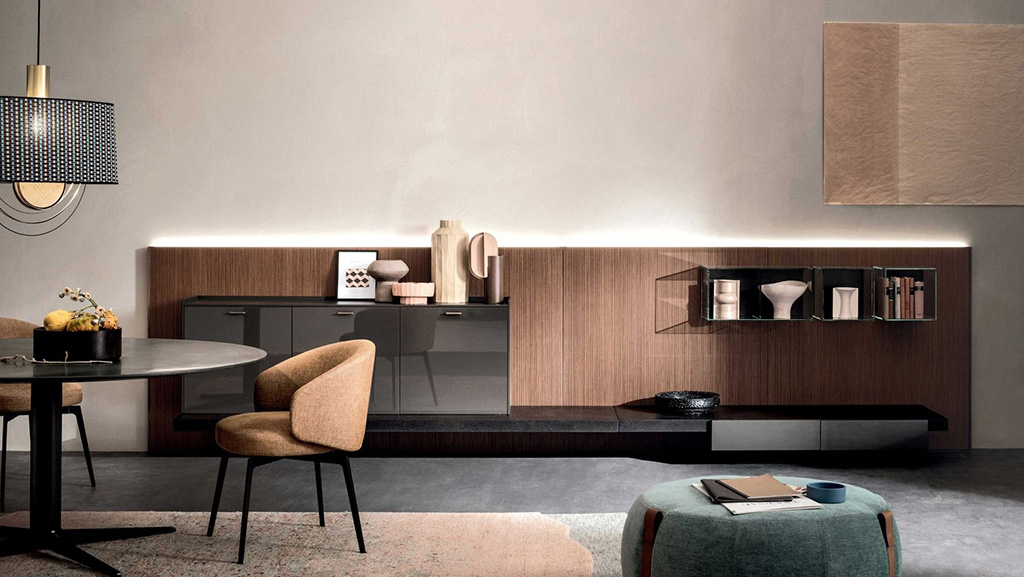 Italian Brands at CHANINTR
Furniture made in Italy is frequently sought after because of its high quality and innovative design. With such clean lines, durable materials, and meticulous detailing, who could say no to these eye-catching pieces?
Create the sleek, modern Italian home of your dreams with beautiful furnishings from Lema and Minotti, two Italian brands proudly imported by CHANINTR. Explore the variety of products and their adaptability for any space.
LEMA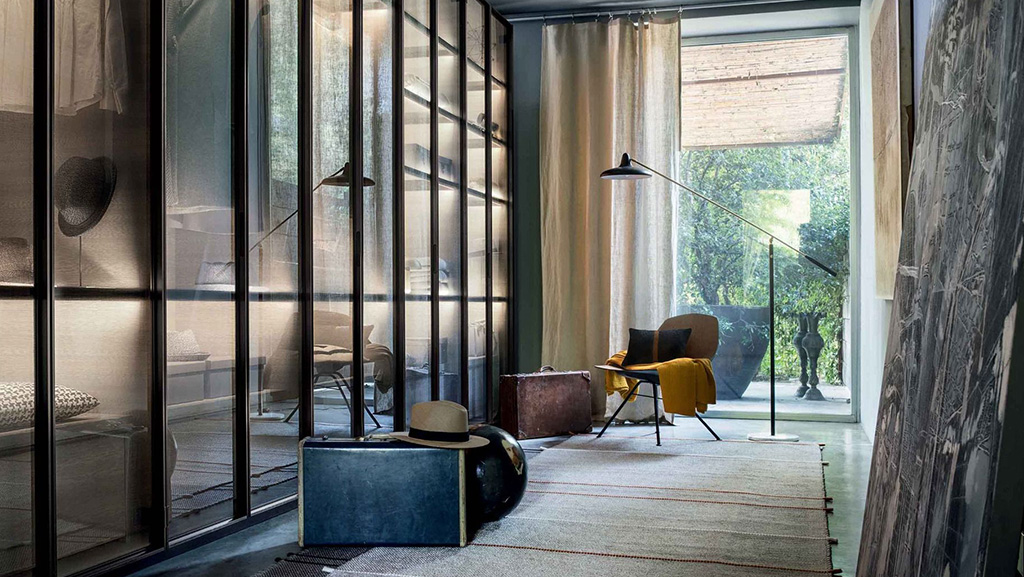 Founded in 1970 by the Meroni family, Lema is an integrated furnishing system brand that is determined to make your home more comfortable and efficient. It is renowned for its seamless made-to-measure wardrobes and shelving systems, and specializes in bespoke modular systems. The company offers an extensive home range: seats, soft furniture, tables, storage, beds and accessories.
Lema embodies quintessential Italian manufacturing, overseeing the entire production cycle from raw materials to finished pieces. It has built a reputation for the quality of its products, distinguishing itself from competitors by channeling cutting-edge technology while maintaining deep artisanal roots. No matter how much the company has grown, every product still captures the core Lema identity: refined, tailor-made and distinctively Italian.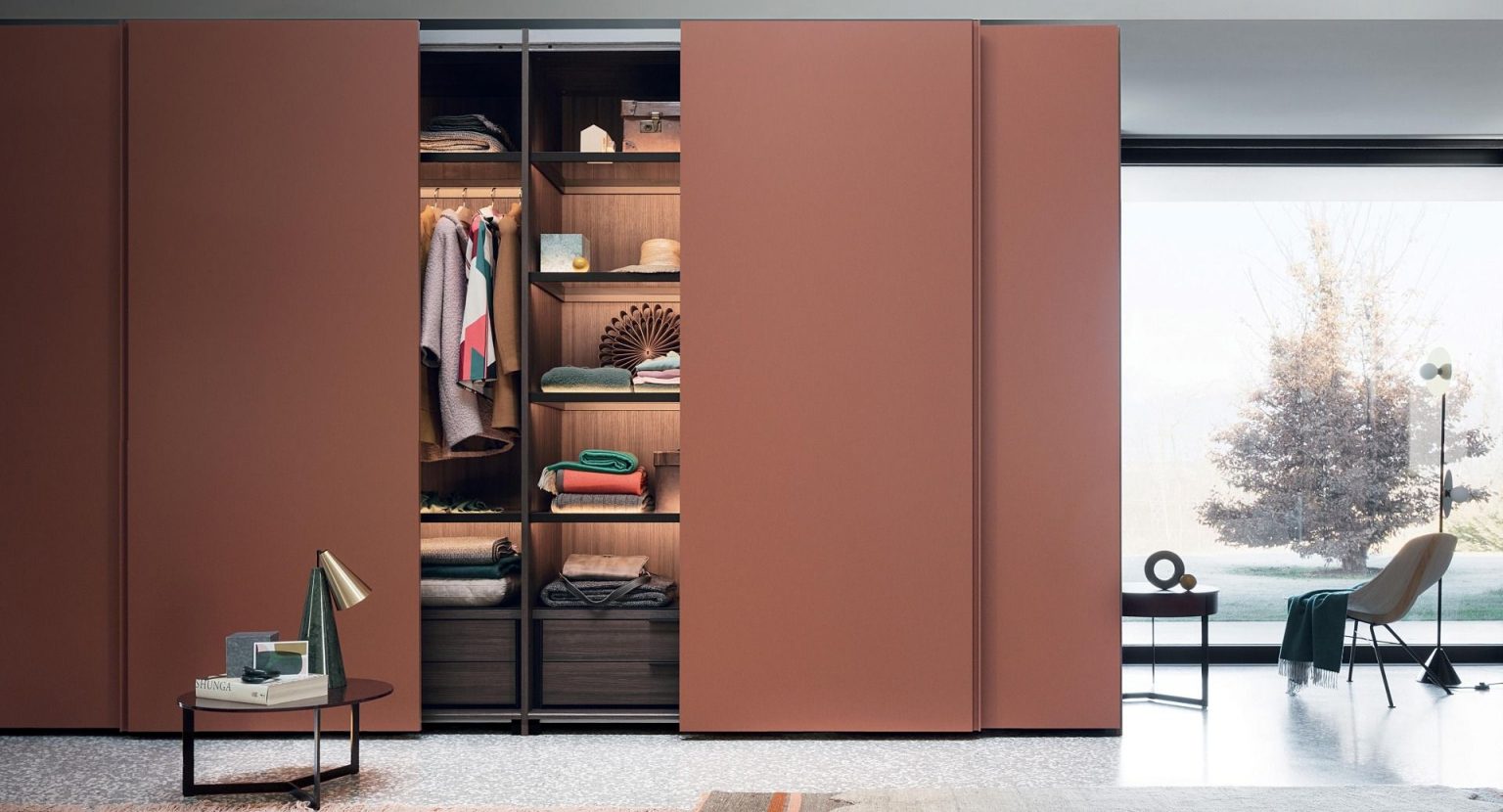 One notable wardrobe collection is Text, a wardrobe system that is defined by its sleek metal and vertical profile. The bespoke wardrobe features a full-height vertical incision that can be adapted in height, width, and depth.
Text is a bespoke system that is immensely versatile: it offers a wide selection of interior accessories so that you can customize it to fit your personal tastes and needs. With a wide range of colors and endless personalization options, Text is a wardrobe for any space.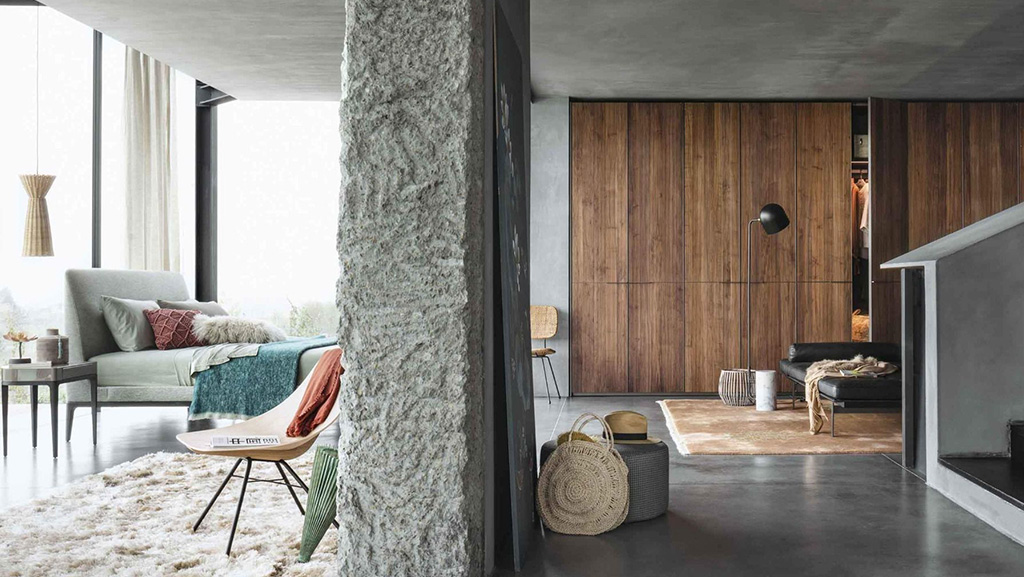 Another iconic collection is Seryasse, a wardrobe with hinged doors and a wood paneling effect. Designed by David Lopez Quincoces, the wardrobe is made from solid Canaletto walnut and features micro-slats that create a captivating vertical, three-dimensional look and feel.
Its design brings forth a robust and natural aesthetic that makes it an excellent storage solution for a bedroom, but can easily function in other spaces. Whether it's a home office or an expansive entryway, Seryasse subtly elevates every room.
Minotti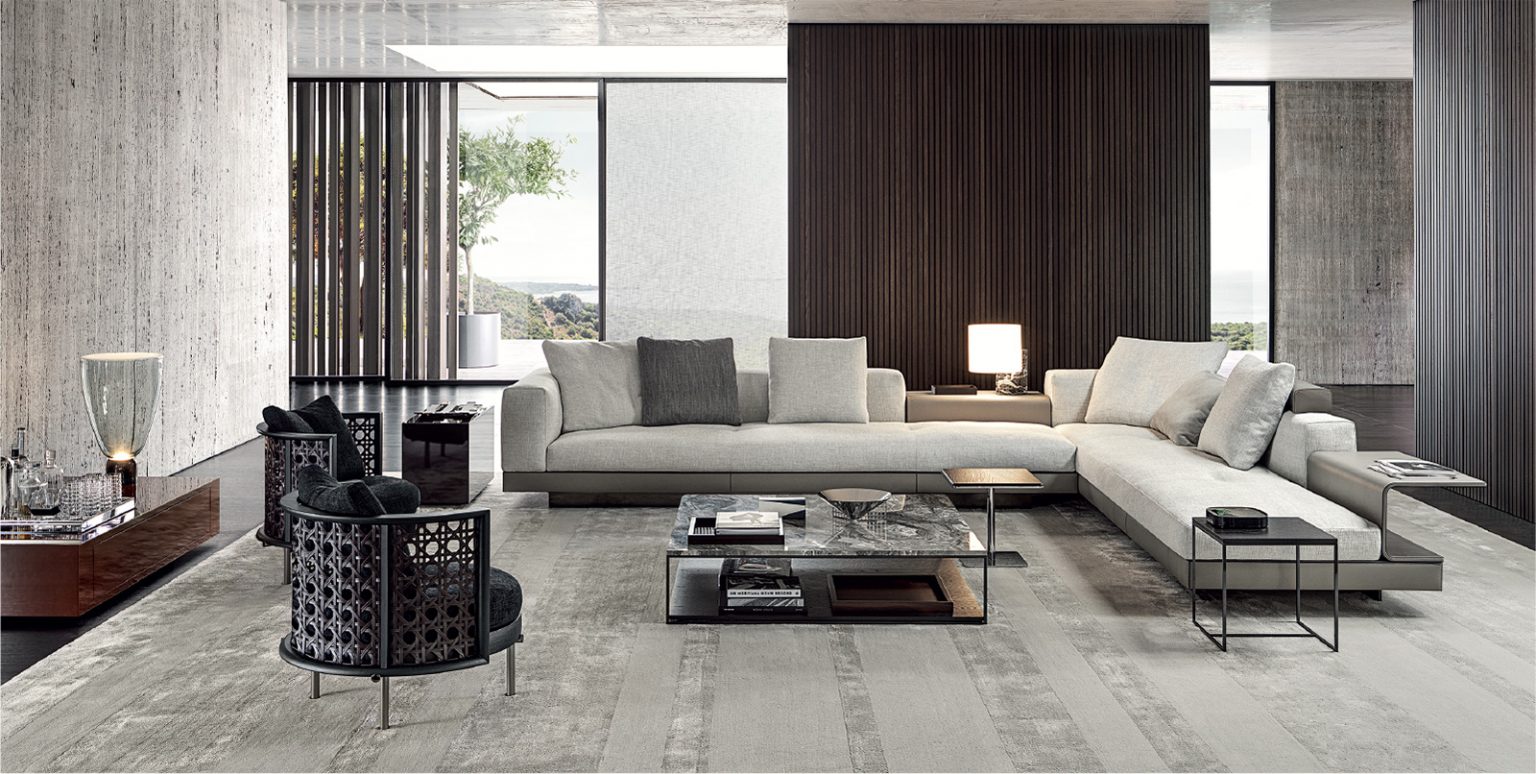 Known for its wide range of modern Italian furniture, Minotti is a family-owned brand that is synonymous with luxury living. Central to the brand is the expression of the "made in Italy" concept. It has been crafting furniture that highlights its artisan savoir-faire since 1948, creating pieces that are made of quality materials and meticulously hand-finished.
The company works with an array of extremely talented local artisans to combine long-standing skills and craftsmanship know-how with today's technology. This results in an expansive selection of seating, dining, and outdoor furniture collections that truly withstand the test of time in terms of both aesthetics and durability.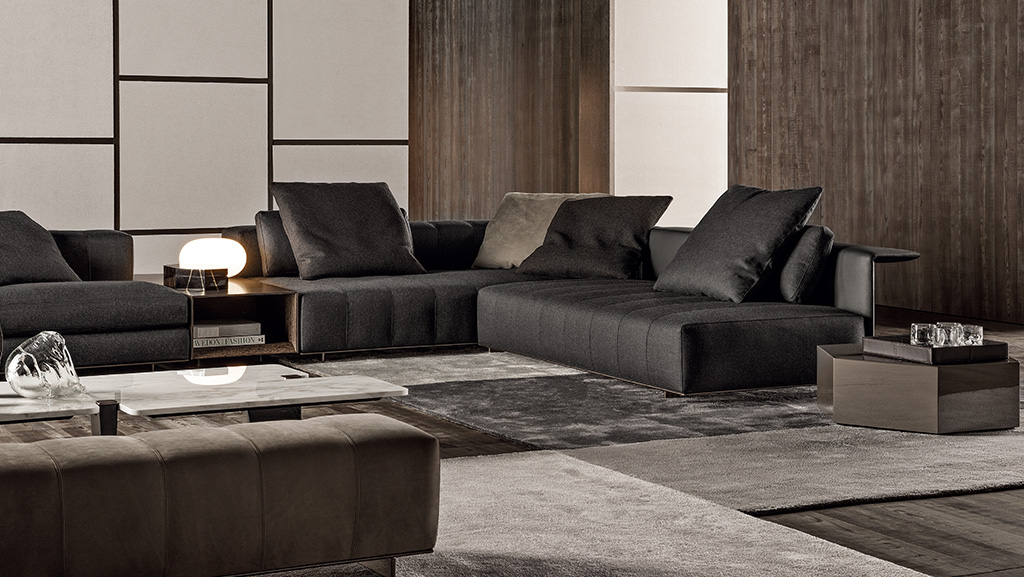 One distinctive collection is Freeman, a seating system with a split personality. Products from this collection are defined by a soft, inviting aesthetic that encourages total relaxation through unrivaled comfort.
However, each piece also captures a more dynamic and contemporary mindset — a spirited alter ego to the initially calm aesthetic. These various elements and features give the collection a strong aesthetic identity.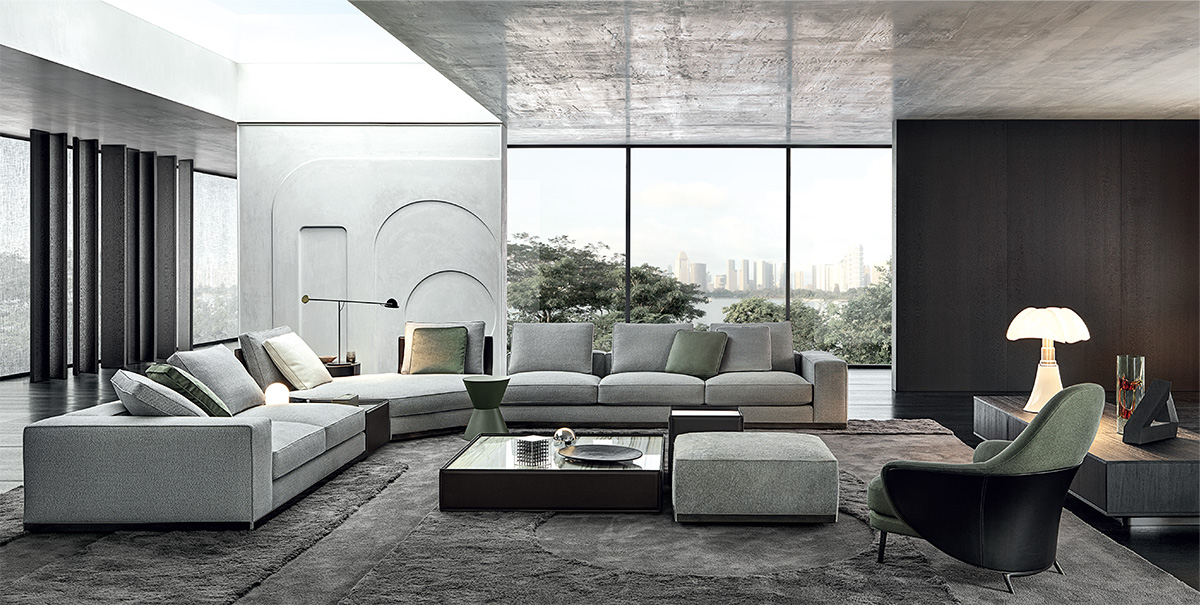 West is another seating collection that stands out. Characterized by its suitability for use in a wide variety of arrangements, the products in this collection fit well into contemporary and traditional arrangements.
The chaise-longue, for example, contains a dual design: it is available in both a pentagonal and a hexagonal form. The backrests in the saddle hide are ergonomically shaped to rise and support the rear cushion, giving the collection a versatility that ensures it shines in any setting.
---
More from blog