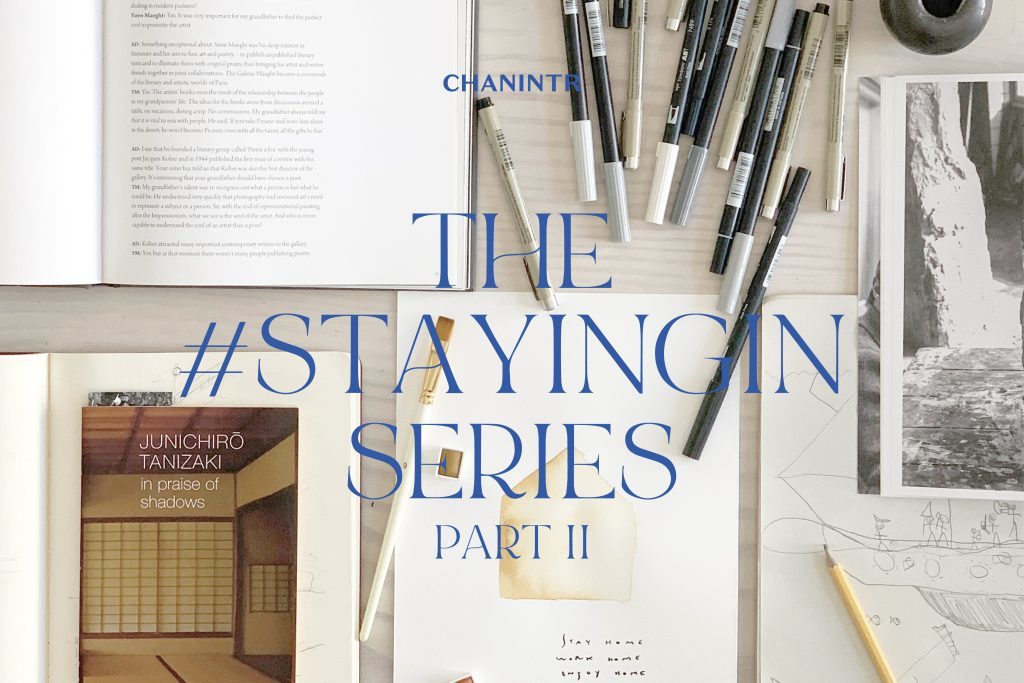 #StayingIn: Catching Up With Creatives
08 Jun, 2020
For the second part of our #StayingIn series, CHANINTR talked to some of the most admirable creatives in the industry to see how they are handling quarantine, work and keeping their minds engaged during this time. May their answers inspire you to pick up a pencil and start drawing.
GamFratesi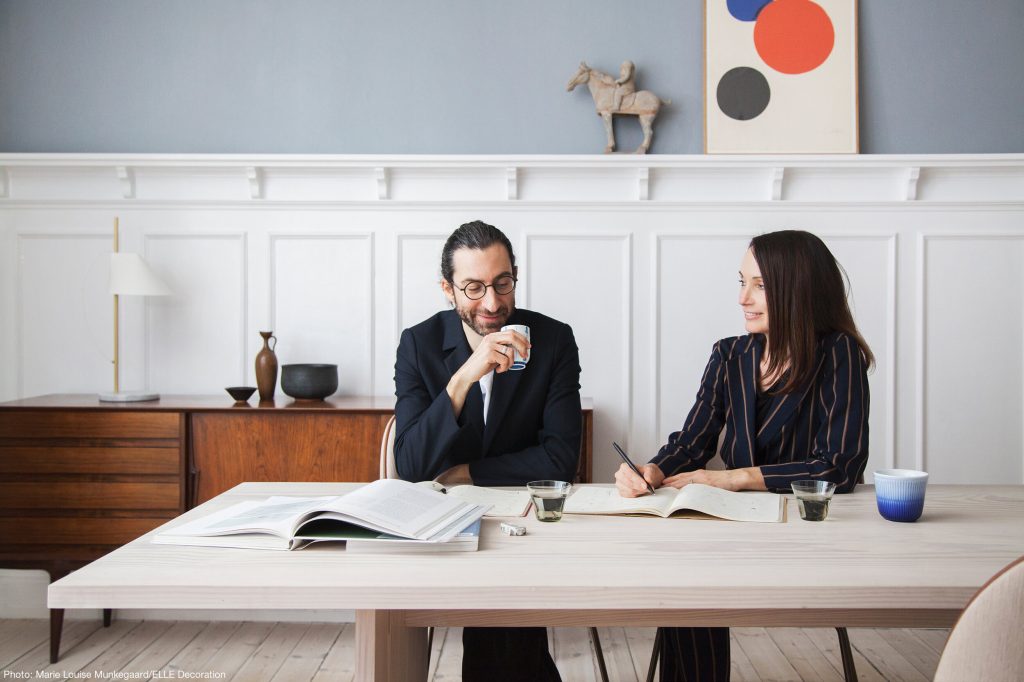 "Quarantine is undoubtedly a difficult time because we are forced to limit our freedoms. Until a few weeks ago, we were continuous travelers merging business trips with our love for discovering new places and promoting culture and design. However, we personally care a lot for our home and domestic affections too, and during this period, we have had more time to cultivate our passions; work is one of them.
At home, we have a large 3-meter solid wood table, which has turned into our home playground. We love drawing, sketching, research and reading. We buy many books not only about design, but also art and history. This has been an opportunity to deepen our readings and look for points of inspiration between moments to connect to the computer to maintain working relationships, interview or discuss our current projects with the companies. We try to use this time to work in a different way, thinking and evolving: space is limited but our imagination has no boundaries."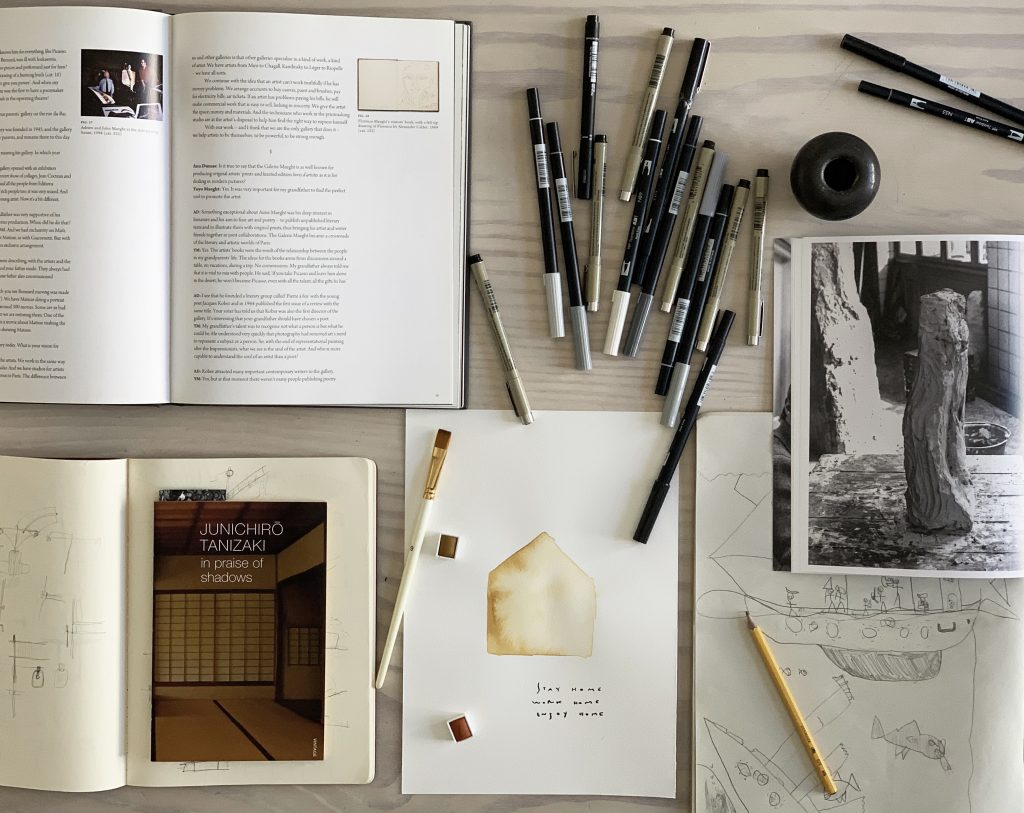 Barbara Barry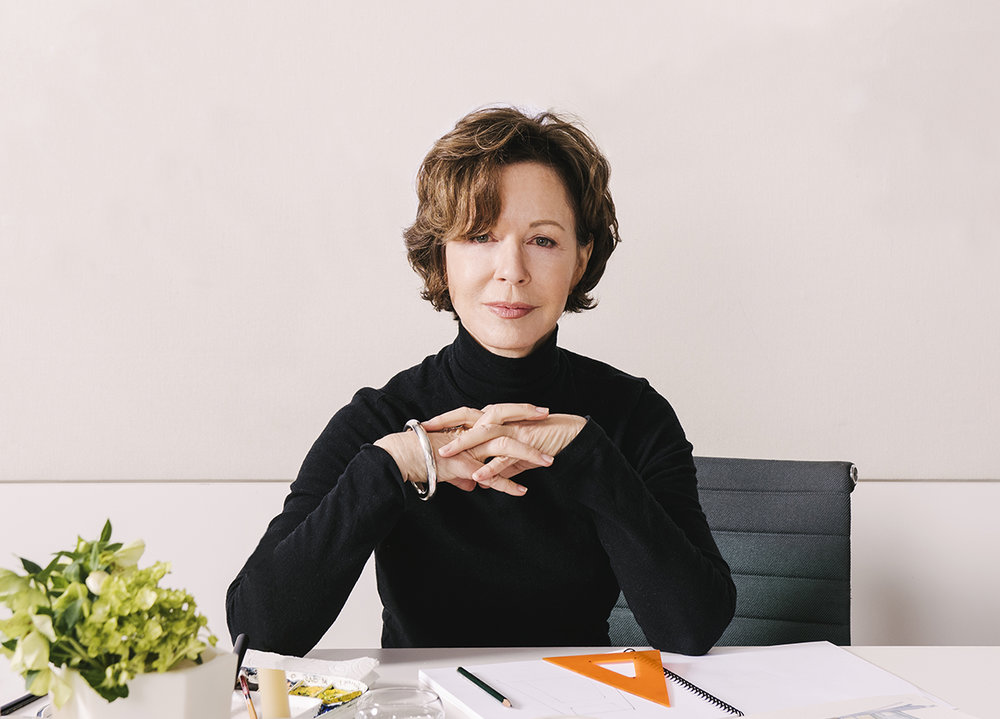 "Now that I am actually living in my home, I see it in new ways. No more dashing through it or jumping into bed after a quick dinner. Now I enjoy my morning coffee, in the garden, where I am surrounded by lush green and fragrant air. I am discovering new streets on my walks and seeing houses and gardens I never saw before not to speak of the delicious and heady experience of a warm waft of orange blossoms which are happening all across the Ojai Valley as a welcome reminder that spring is here and nature is eternal."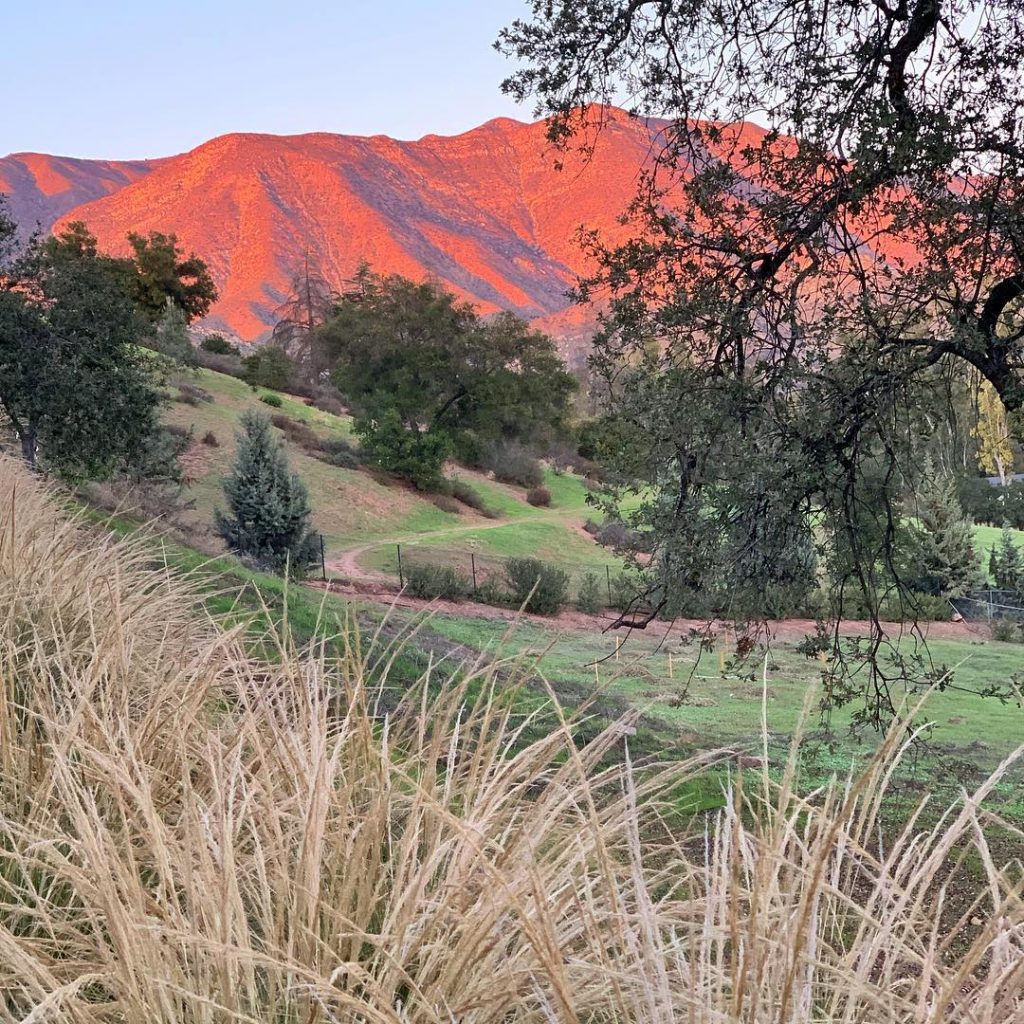 Albano Daminato, Creative Director of STUDIO DAMINATO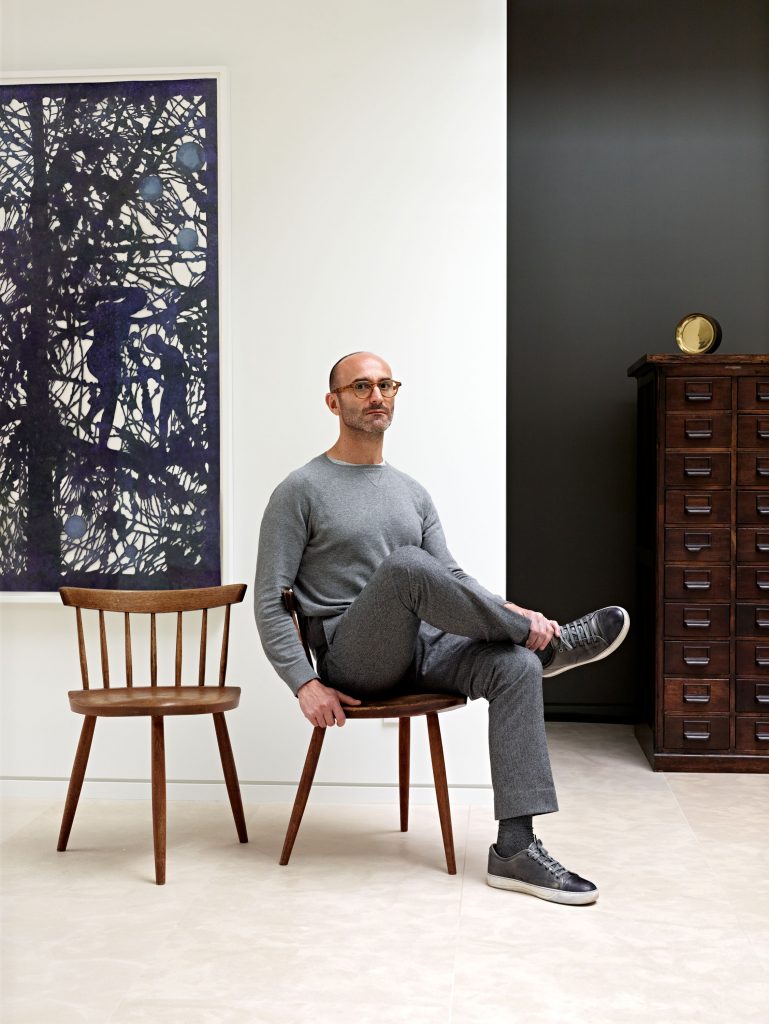 "As a constant flier—and having spent the last years jetting back and forth constantly to Milan on our Italian project—this sudden 'home-stay' period in Bangkok has polarized my lifestyle, and clearly that of many of us. It's a major bold 'full-stop' punctuation mark that's making us all question the now and the nervous 'what next.' I have never spent so much time at my home, though I am grateful to be surrounded here by things that I love—objects, books and scents. But our work continues on a daily basis. Communication with my design team and colleagues is crucial to our ongoing togetherness and positivity. Working at home requires an entire new structure: wake up, coffee, long cool shower and then into fresh clothing before sitting down to work.
As with many of us at home, baking and catering 3 meals a day has added work and extra foresight to our routines! Trying to keep a healthy, balanced diet is more important now than ever. I'm trying to take a quiet daily walk or run, inventing new evening cocktail recipes and re-discovering the evil side of my dessert desires, ice cream. Whatever makes you happy right now are the things to focus on."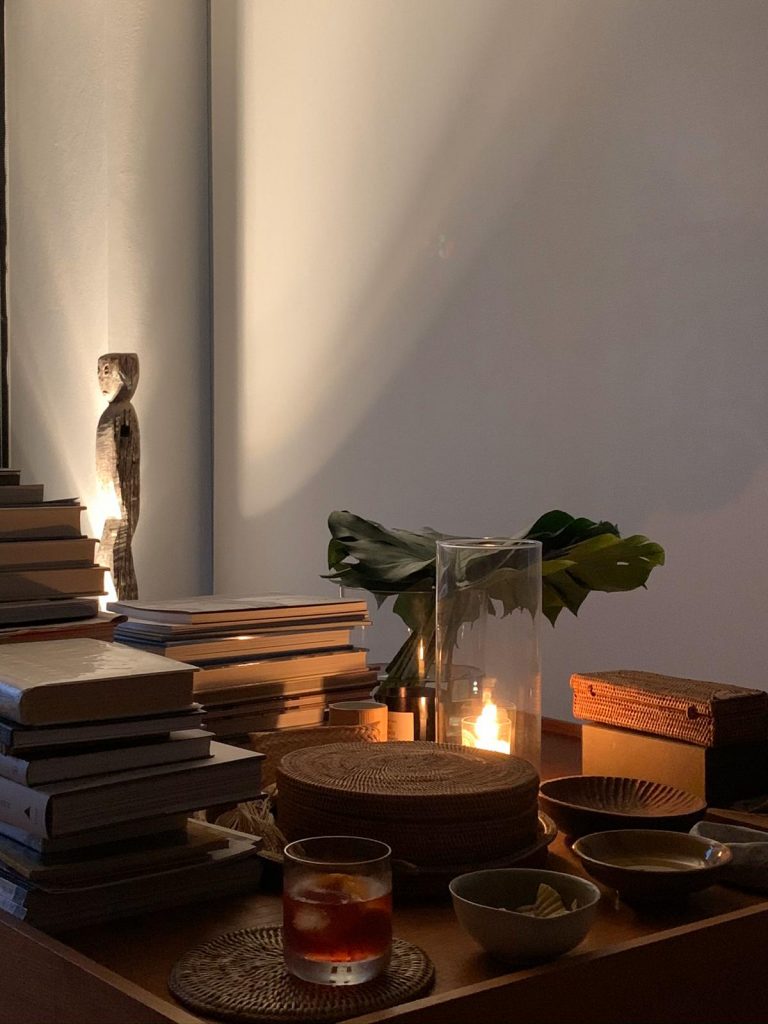 Chalisa Viravan, Head of Wellness & Lifestyle at Wonderfruit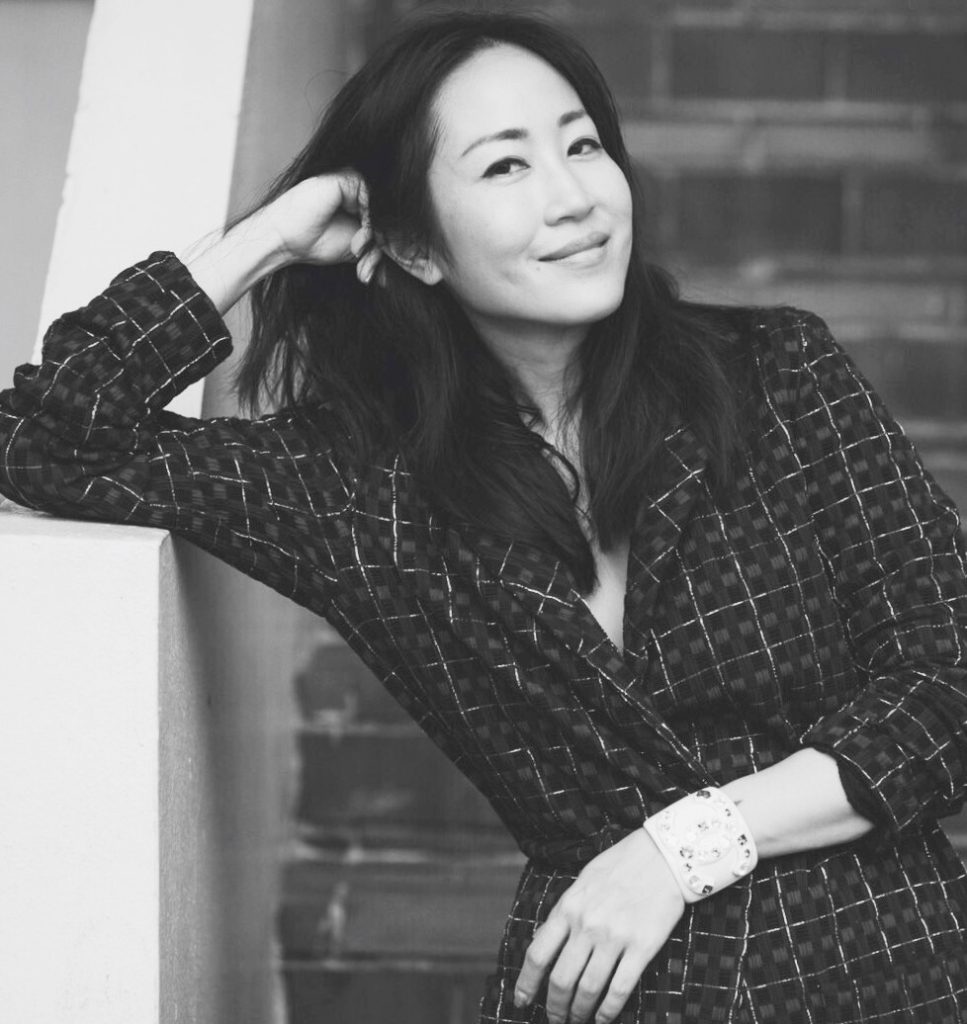 "Being a person that enjoys staying home by nature, this lockdown period has actually provided me with a sense of happiness knowing that the whole world is living a lifestyle that I have been accustomed to for a very long time.
For the past two months, I feel like I have been able to utilize my time to the very fullest; getting to know myself in deeper facets, working on unfinished projects, giving my vision a rest from social media, and reflecting on all the events that have occurred – all the things that have brought us to this very moment and what to do going forward.
My favourite of all is the fact that I have the opportunity to go back to the basics; taking care of myself (physically, spiritually, and emotionally), meditating every morning, back to yoga, taking an ice bath twice weekly, making new smoothie flavours, cleaning out the drawers and closets (discovering so many surprises and laughters along the way), putting the bookshelves in order, and reorganizing photos of my various travels, which is usually what I love to do with any free time. This period has provided me the opportunity to reflect about life and more importantly, has given me the chance to reconnect with long lost friends. I guess the phrase 'absence makes the heart grow fonder' is very true – Social distancing actually turned out to have some positive aspects in our preparation for encountering the New Normal."