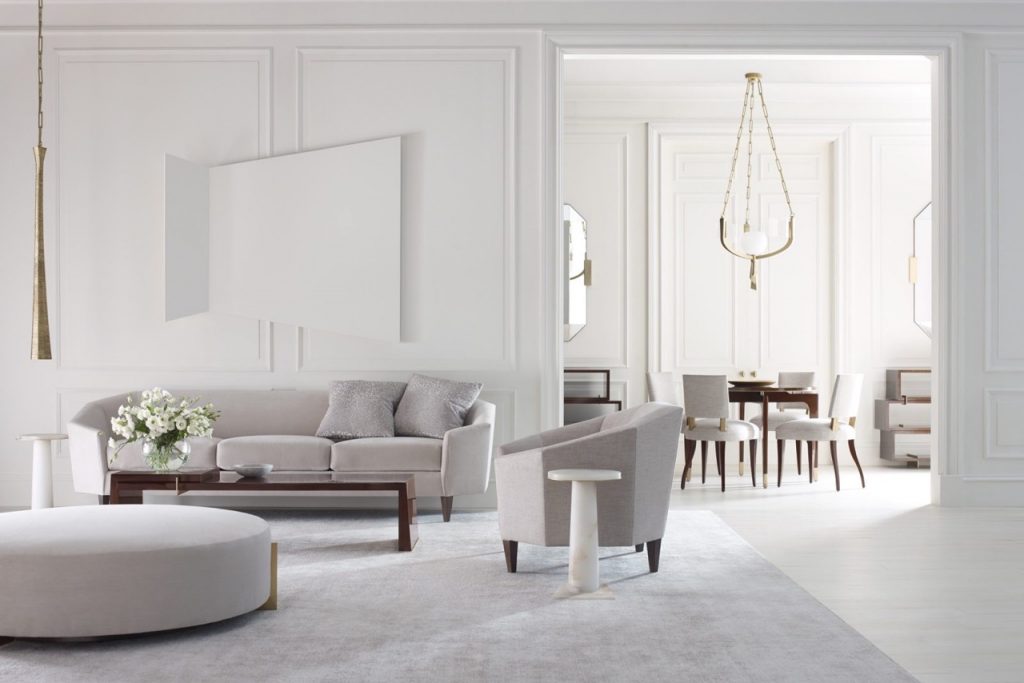 The Do's and Don't's of Furniture Shopping
23 Aug, 2021
One of the most fun (or intimidating, depending on who you ask) parts of furnishing a home is shopping. However, when it comes to buying new furniture, there's a lot more to it than just picking out pieces that look good.
No matter what your personality is like when it comes to shopping for furniture, we've all fallen victim to making the wrong decision at least once. If you find furniture shopping to be overwhelming, these tips can help you make the best decisions.
Do: Measure Everything
Never purchase a piece of furniture without first measuring your intended space. This is a rookie mistake many people make, which causes them to bring home furniture that doesn't fit in their living spaces.
Don't forget to measure the space where you intend to place your new sofa before leaving the house for the store or ordering it online. You can get an idea of how it will fit into the room by taking copious notes and keeping the measurements with you. Better yet, always take a tape measure with you when you shop for furniture in person. This will help you avoid making a costly mistake and buying something that isn't the right size.
Like perfectly tailored clothes, a perfectly furnished room is filled with pieces that do more than just look good. It should also fit.
Don't: Impulse Buy
Irresistible discounts are a fact of life.
It's possible to score a great deal during a sale. Deals are fantastic, and always worth your time! There are other times, however, when less can be more. It is not uncommon for our spending to exceed our needs. In those cases, that's not the most practical or economical decision. So don't buy something simply because it's a great deal.
Do your research! When you begin your furniture shopping journey, consider what you truly need. Make a list of your priorities. The chair you use to work in has fallen apart, so you need a new one to avoid hurting your back. It's fine to wait for your next paycheck before purchasing that fabulous vase!
Do: Keep an Open Mind
Allow yourself to be inspired. There are times when you might head into the store knowing exactly what you want. That means you've done your research, which is great!
But marrying yourself to a certain style (e.g. color, fabric type, etc.) and being unwilling to compromise may prevent you from discovering something that works even better for your space.
Discovering new and interesting things while shopping for furniture can be a thrilling experience, so embrace the process.
Don't: Forgo Substance for Style
Don't forget: functionality comes before fashion.
Yes, aesthetics matter. After all, you're decorating your home, not replacing a toilet handle or installing cabinets. But when you buy furniture online or in person, don't put it in your cart just because of the way it looks.
While you're engrossed by a beautiful leather sofa, you may forget to notice that it doesn't fit through the doorway, or can't accommodate the number of people you would like it to. Before buying a new piece of furniture, ask yourself whether its looks are worth its impracticalities.
Do: Ask for Help
There is no reason that shopping for furniture must be a lonesome endeavor.
Visit the furniture store with your friends and family and make it a fun experience. They are more likely to give you honest recommendations about furniture. Test out pieces together, and they can tell you if they think something is comfortable or well made.
Additionally, don't hesitate to ask the staff for advice. You can count on them for answers to any questions you may have. Their knowledge of their products (especially specific details like fabrics and finishes) may help guide you toward something more suitable for your needs. In addition, you may discover promotional deals and stock products you didn't know about, which could save you both money and time.
Don't: Cut Corners on Quality
Deciding to invest in quality furniture can be difficult when there are so many cheap alternatives available. When you make a purchase, be sure to consider its values as well as the cost. At the end of the day, you get what you pay for.
The search for fast and cheap furnishing typically results in compromising on quality. However, "fast furniture" isn't built to last and has a limited lifespan. Oftentimes, the materials used to construct them aren't durable. You want to avoid buying something you'll only need to replace down the road. Not only do they require constant repair and replacement, it also wreaks havoc on the environment at large.