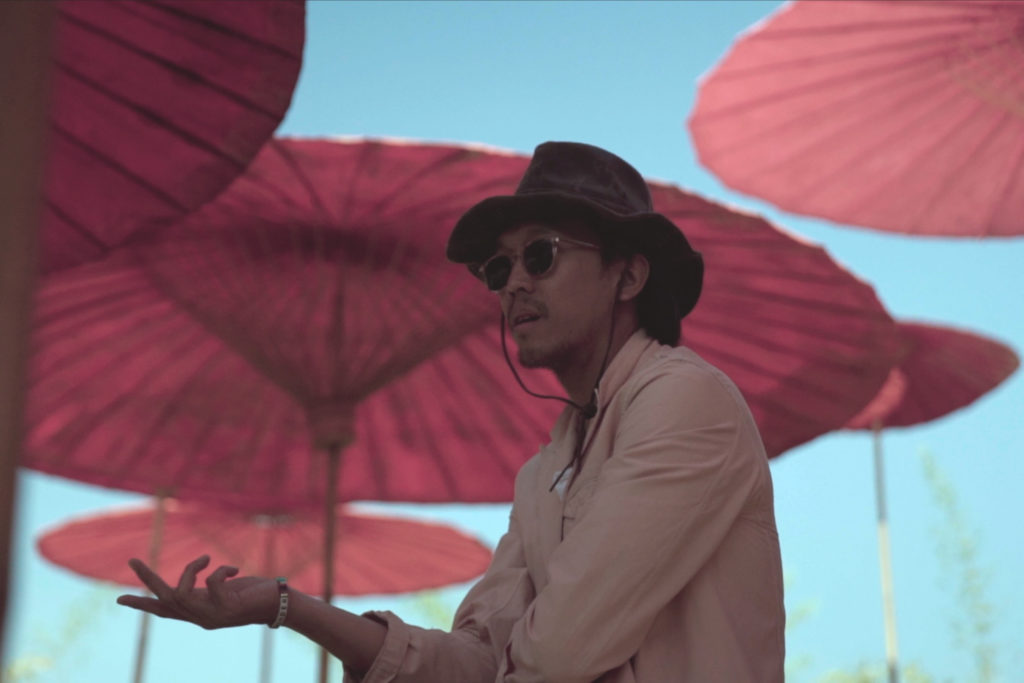 The Fruit of Wonders
12 Dec, 2019
Pranitan 'Pete' Phornphrapa has big plans for Wonderfruit, an annual lifestyle festival that brings together art, food, music and wellness. Since its first edition, Wonderfruit has grown in size and reputation to become one of the most talked about events in the region. For five days only, festival goers travel from near and far to Pattaya to enjoy an action-packed weekend with a something-for-everyone itinerary. Now in its sixth year, Pete is hoping to make an ever bigger positive impact on attendees with the way he's choosing to run the event: sustainably.
We sit down with the mastermind behind one of Asia's most compelling festivals to learn more about Wonderfruit and his thoughts on Living Well.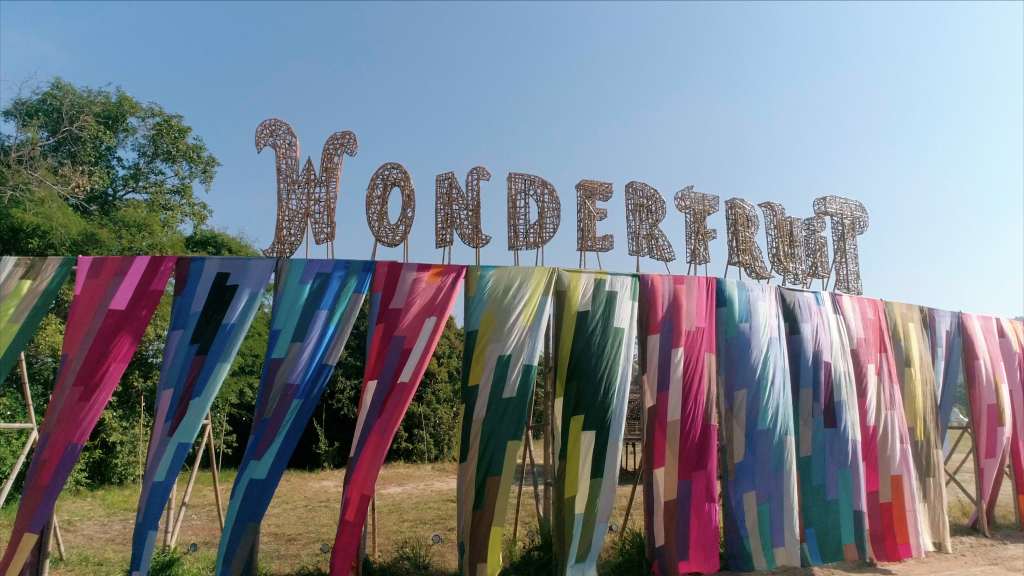 CHANINTR: How did the idea of Wonderfruit first come to you?
Pete: Back in 2011, I was working on an environmental campaign that my father started 25 years ago, Think Earth. At that time, it wasn't really clear to me yet what I wanted to do but I knew I wanted to play my part in the environmental crisis. I didn't want to be a bystander. With Think Earth, I was really proud and had a lot of respect for what we had achieved, but at the same time, I thought I could perhaps interpret it a bit differently. So that's how Wonderfruit was born — out of Think Earth.
CHANINTR: Why did you choose a lifestyle festival as the platform for eco-awareness?
Pete: I feel, and I believe that culture — whether it's music, arts, food, architecture, or design — is a very interesting medium to create dialogue with people. Even, or especially, on more serious topics, such as sustainability. So that's the fundamental building blocks of Wonderfruit: How we can use art, music and culture to have dialogues with people on issues such as the environment.
CHANINTR: 2019 will be Wonderfruit's sixth year. How has the event evolved over the years?
Pete: I think the thing that is most profound to me is that the event has gotten much larger. When we started out, it was only 3,000 people and this year, we're expecting almost 20,000. Within the space of six years, that's almost eight-folds. With that, there's a lot of responsibility, especially when we self-declare that Wonderfruit is a movement, using the arts to create social impact. We realized in the third year we are going to have to take things seriously and hold ourselves accountable. Whatever we do, we try to quantify and measure. We looked at basic infrastructure — the energy consumption, how much waste we create, and how we can use creativity to improve these things. The byproduct of that is what people see: the stage we create, the content that goes with it. But in the backend are really things we're trying to finesse.
CHANINTR: What are you most proud of?
Pete: Throughout the year, we've come to understand how we can create impact more. The thing we're most proud of is that we have a deeper understanding of these issues we want to shed light on. To be honest with you, we're still not experts. As a company, our next step is how can we surround ourselves with those who are pioneers in these fields or how can we form some sort of expertise. I mean, that's what we really want to be known for: A creative company that understands how to use creativity in a very sustainable way.
CHANINTR: Lastly, what does Living Well mean to you?
Pete: For me, Living Well is a journey where things become simpler and simpler. A lot of people might think of 'simple' as being easy, but actually I think doing things simply but well is very difficult. I think I've become more spiritual throughout the years in the sense that I think more about the progress or work that I want to do on myself. That's Living Well for me. It starts with deep inner understanding, a more holistic understanding of myself and how that stems into my lifestyle. Naturally, I like design and art, so it's like my coming to an understanding of why I like these things and how I can better fit them in the context of my life. Admittedly, it's a process I'm still contemplating.
Photo credit: Electric Eel Films and Wonderfruit