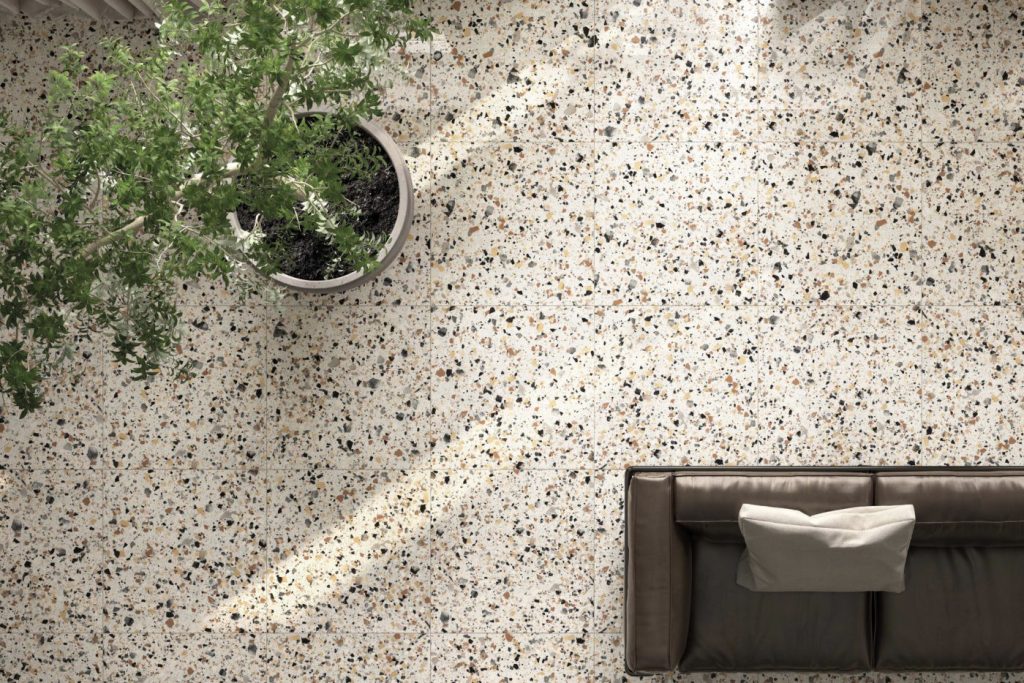 The Terrazzo Trend
01 Jul, 2019
You recognize it by look, but perhaps have never learned its name. Though the origins of terrazzo date back to ancient Egypt and was popularized by builders in Venice, Italy, as a low-cost flooring option, the design trend has reemerged with a modern twist. In 2018, Pinterest announced that 'terrazzo' was among the most-searched interior design terms on its site, and that popularity has been reflected in everything from floorings and countertops, to wallpaper and dining sets. Long gone are the days of associating terrazzo with the floors of old financial institutions and airport terminals. It's clear that today, terrazzo is being employed in a new and creative way to add to your home.
Parts of the reason for the design trend's comeback is its endless customization, durability and low maintenance. Made from chips of marble, quartz, granite, glass and other stones that are held together with a binder, terrazzo allows you to pick not only the fleck sizes but also the colors used. Get inspired by some of our favorite uses of terrazzo below.
Photo credit: Mandarin Stone
With 10 UK showrooms, Mandarin Stone is one of the major players for tiles in residential & commercial applications. The brand says terrazzo is having a "major comeback" moment right now.
Photo credit: Wallpaper
Interiors studio Sella Concept, with help from architecture consultancy Wilson Holloway, transformed the ground floor and basement of a Grade II-listed Victorian corner block into Omar's Place, a modern Mediterranean restaurant. The green terrazzo bar countertop adds to the fun and colorful mood of the space.
Photo credit: Dezeen
Flecks of colored glass and marble chips pattern these terrazzo objects for the home by Los Angeles studio Besler​ ​&​ ​Sons.
Photo credit: Dezeen
Muted grey terrazzo flooring, walls, countertops and furniture at Lievito, a gourmet pizza restaurant and bar in Beijing. Designed by Italian-German architectural practice MMDM Studio.
Photo credit: Dezeen
Elissa Ossino Studio designed this Milanese apartment for the head of Italian Stone brand Salvatori.
Photo credit: Anouska Tamony
The team at ASH NYC have designed a hotel with flair inside an old skyscraper in Detroit. The Siren Hotel pays homage to industrial American deco with its colors and retro-style furniture.
Photo credit: Capra Designs
Terrazzo coasters by Capra Designs shows how big the terrazzo movement is right now, taking over not just flooring and countertops, but also furniture and home accessories.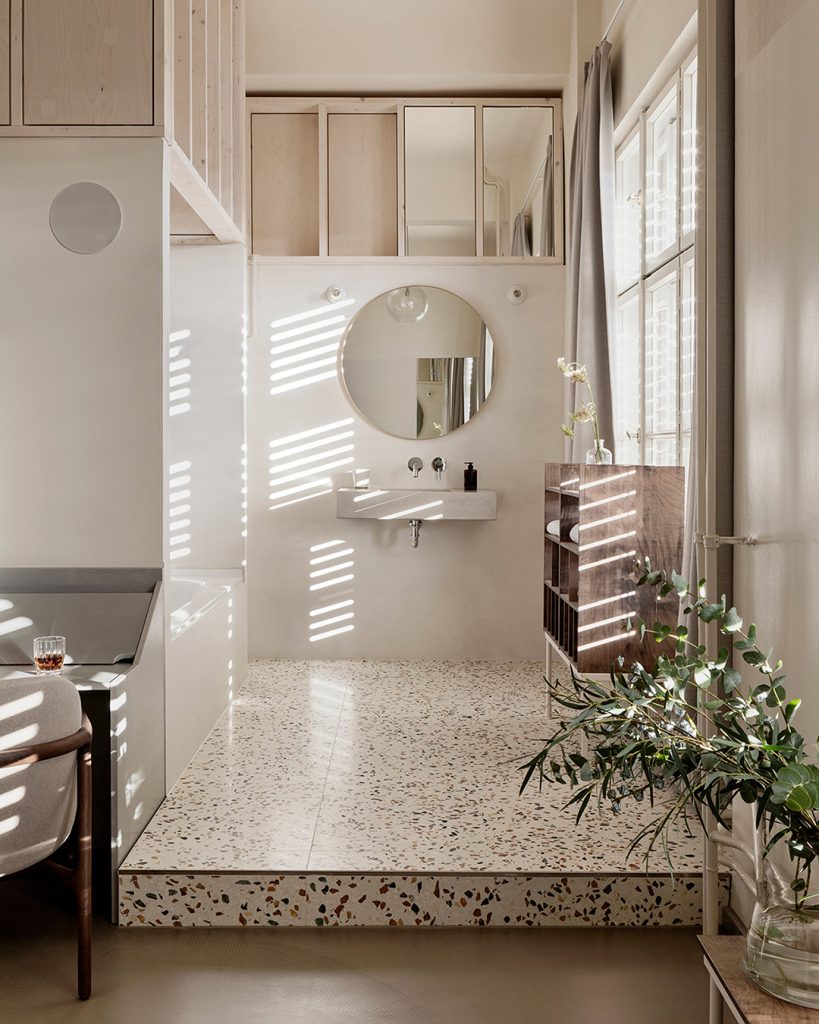 Photo credit: Philipp Obkircher
London-based studio Jonathan Tuckey Design updated the Michelberger Hotel in Berlin, refreshing the latest series of suites. The goal was to create a minimalist room that was still "full of warmth, charm and humility."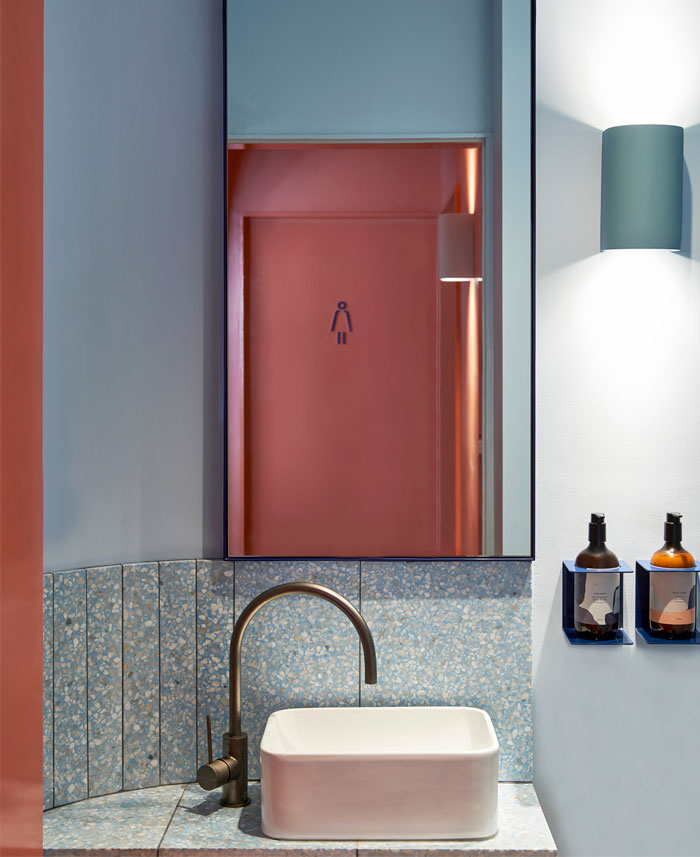 Photo credit: Tessa Ross – Phelan
Eclectic interior decor for Fonda Mexican restaurant in Bondi. Studio Esteta created a fun and bright vibe using colorful terrazzo for their tables, walls and bathrooms.
Photo credit: Another Brand
UK's Another Brand furniture brand joins the terrazzo trend with a set of speckled pedestal tables.