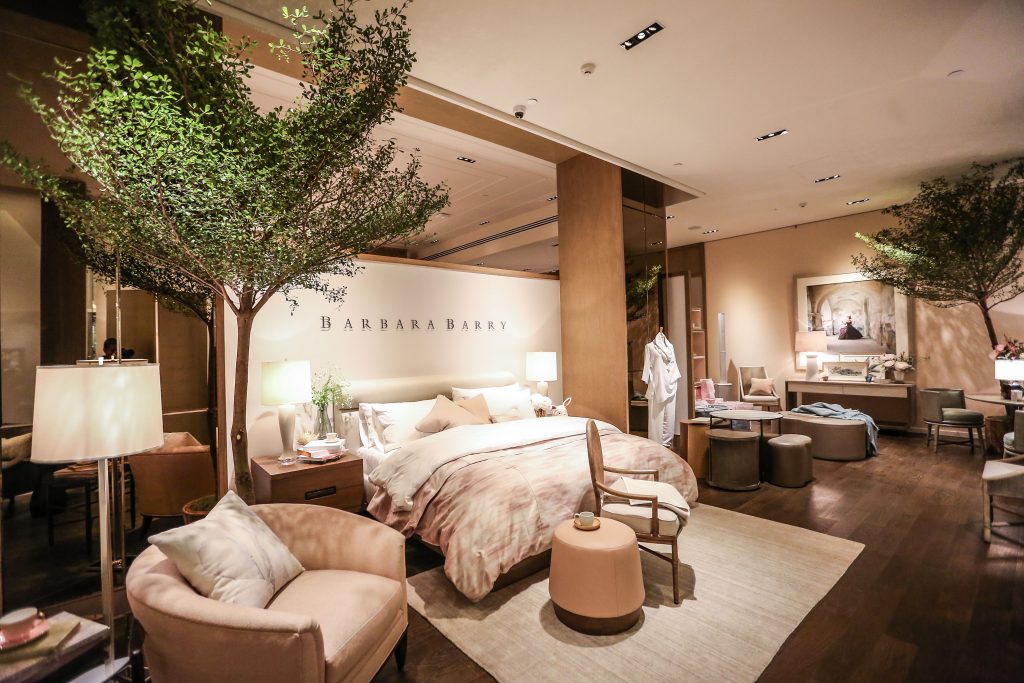 The World of Barbara Barry
04 Jun, 2019
At first glance, our newly renovated Barbara Barry showroom on the third floor of Siam Paragon may seem like any other typical luxury furniture store. But once you step in and wander around, you'll begin to understand that it is so much more than just a showroom. This is a thoughtful curation of home furnishings and accessories, all of which epitomizes Barbara Barry's signature style of 'quiet elegance.' This is the definition of 'Living Well,' according to one of today's most prominent and talented designers. This is Barbara Barry's world.
As of this year, the space has been updated to reflect where the designer is with new materials, textiles and a Design Studio where clients can meet in private. CHANINTR worked with the designer herself to create a destination for all things Barbara Barry. While most of the showroom still houses Barbara Barry's collection for Baker furniture, you'll also notice new additional items: The Bangkok flagship not only carries Barbara Barry furniture, but also objects and accessories designed exclusively for CHANINTR, and those sourced by Barbara herself from around the world. The new assortment includes Canadian brand Brave Brown Bag's Pink Peony Catchall bag, Barbara's go-to tote for its durability and weather-resistant quality; Barbara's cashmere throw from an Italian family brand that's based in the textile district of Biella; and feminine Marshmallow Gauge loungewear from Japan. Clients would no longer have to search high and low for products Barbara uses; we have made attaining her Californian lifestyle possible by bringing all her favorite items to the heart of Bangkok.
"There are a lot of luxury brands that are run corporately without a human being as the single spokesperson behind them. Not true with me," Barbara said. Most curated items come from small artisans who share Barbara's passion of craft and design. "I have traveled to the place where these items are made. I have met the artisans to see how things are made and I have lived with these items for year. They have my stamp of approval as best in kind in each category."
Enter Barbara Barry's world today at our showroom, and fully immerse yourself in Barbara's philosophy that living simply with quality is the highest form of luxury.
"I believe that whatever you are doing you can do it with beauty and I want to bring that beauty to Bangkok."
Barbara Barry, Siam Paragon, 3rd Floor | +662 129 4577