A Green Cuisine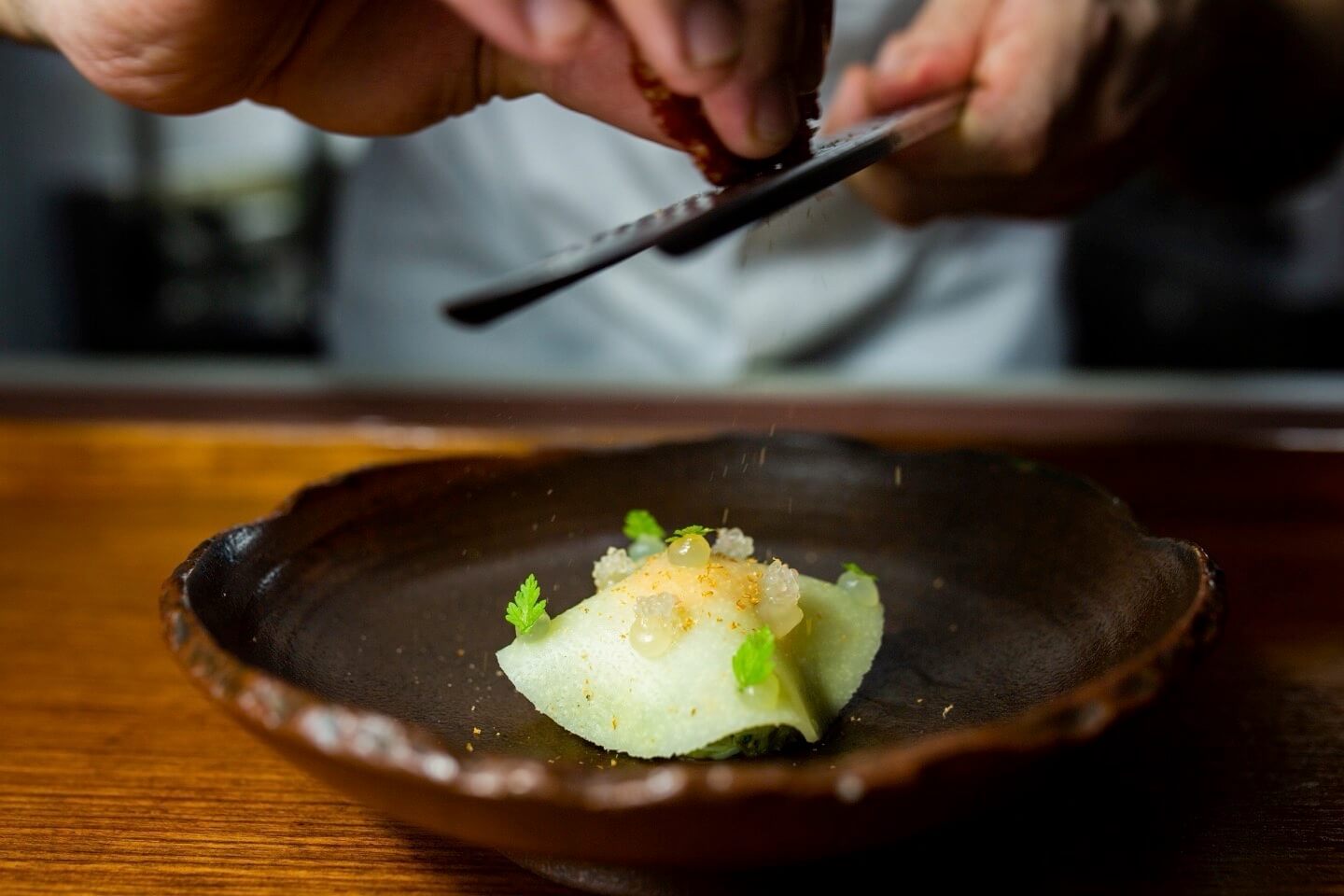 Text by Teerin Julsawad
In 2020, the Michelin Guide — world-renowned for its coveted stars — launched an original initiative: that of awarding a Michelin Green Star to those establishments making exemplary efforts towards greater respect for the environment.
The emblem celebrates excellence in sustainable gastronomy by honoring restaurants on the cutting edge of the industry with their sustainable practices. According to the Michelin Guide, these restaurants "hold themselves accountable for both their ethical and environmental standards, and work with sustain- able producers and suppliers to avoid waste and reduce or even remove plastic and other non-recyclable materials from their supply chain."
THE MICHELIN GUIDE IS LOOKING FOR RESTAURANTS THAT CHAMPION AND MAINTAIN A COMMITMENT TO SUSTAINABLE GASTRONOMY.
_____________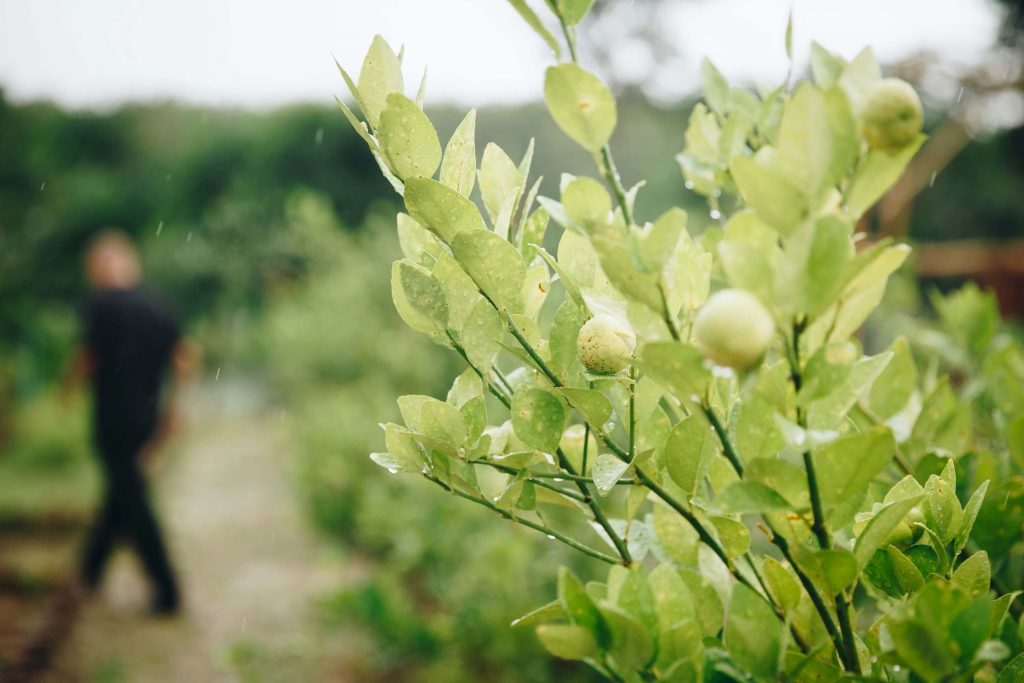 Since many of these restaurants address environmental considerations differently, from working with local farmers to contributing to educational projects, there is no specific formula for determining which restaurants are awarded the Michelin Green Star. However, inspectors are may consider factors such as: the provenance of the ingredients; the use of seasonal produce; the restaurant's environmental footprint; food waste systems; general waste disposal and recycling; resource management; and the communication between the team and the guests about the restaurant's sustainable approach.
Ultimately, the Michelin Guide is looking for restaurants that champion and maintain a commitment to sustainable gastronomy.
Only one restaurant in Thailand has been designated for this award. PRU — which stands for "plant, raise, understand" — is a restaurant that provides a farm-to-table experience in Phuket, where it is part of the luxury resort Trisara. The restaurant retained its distinction this past December following the annual Michelin star revelation event.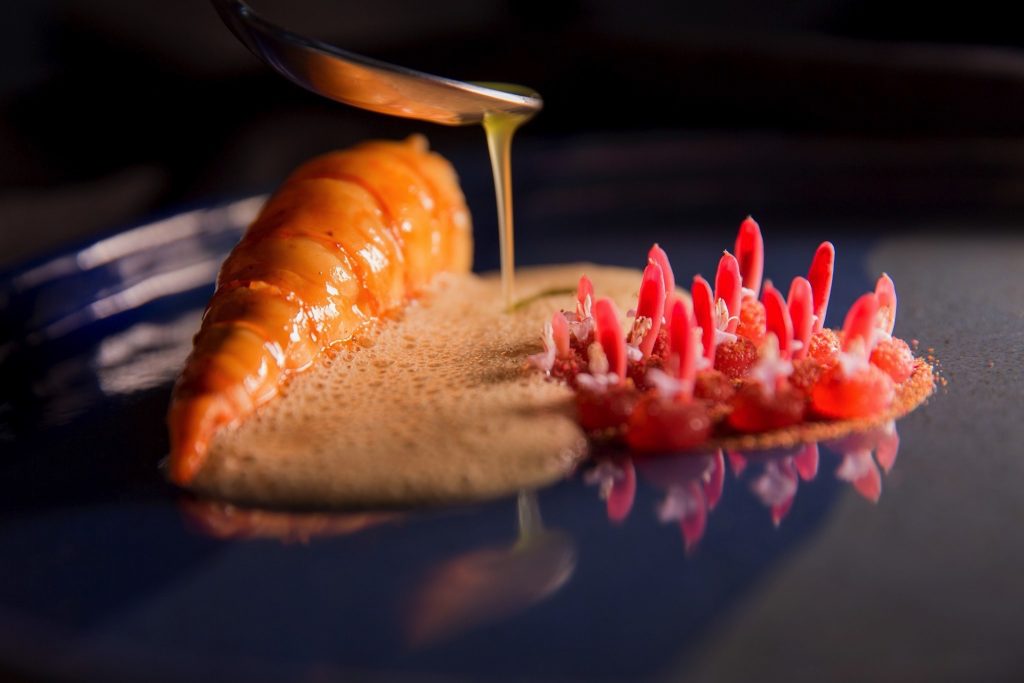 Chef Jim Ophorst's source of ingredients plays a key role in PRU's excellence and success. PRU sources its food primarily from Pru Jampa, their own farm that supplies vegetables, herbs and flowers, as well as from farmers and fishermen involved in sustainable practices. Other ingredients that make up the holistic, ecosystem-inspired menu are obtained from places across Thailand like Phang-Nga and Nakhon Phanom.
Each season, PRU's very own research and development team travels to various regions in search of ingredients to evolve the menu and concept, producing new dishes and telling new stories with their meal.
PRU remains to be the only restaurant in Thailand to be awarded this distinction; however, more restaurants could follow suit in the near future by combining culinary excellence with outstanding eco-friendly commitments.