Aeron Onyx: Black is the New Green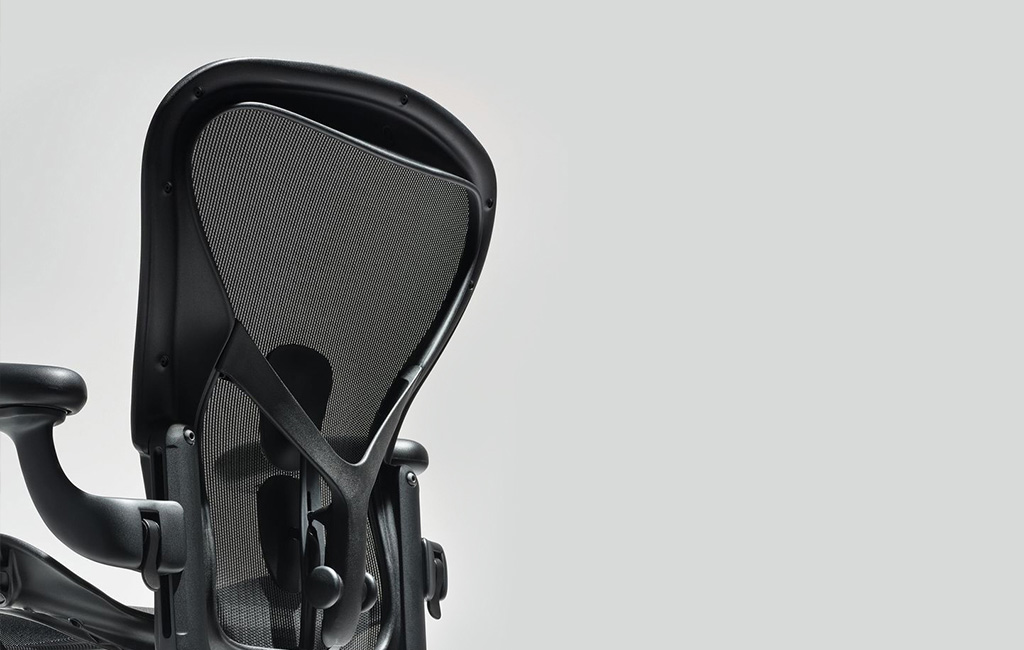 Text by Uracha Chaiyapinunt
Since its debut in 1994, the Aeron Chair has grown to become synonymous with a lot of things, among which includes Silicon Valley's dot-com bubble, ergonomic innovation and, more recently, work-from-home setups at the height of the pandemic. While Aeron's comfort and timeless design have always been its ultimate selling points, eco-conscious fans will know that it is also one of the greenest task chairs around. Every Aeron remastered chair is 92 percent recyclable and comprises approximately 53 percent recycled materials. But that's not all. In 2021, Herman Miller took its sustainability efforts to the next level with the introduction of Aeron Onyx. Along with its tagline "Making the best, better for Earth," Aeron Onyx will add sustainability to the long list of things people associate the iconic task chair with.
From a distance, Aeron Onyx looks identical to the Aeron Remastered chairs. It even feels like it and features the same technology you'd find in the remastered version. However, upon closer look, there are a few major differences. The most obvious is the color. Aeron Onyx comes in a matte black color that is several shades darker than graphite, previously the darkest color available.
More importantly, Aeron Onyx is an even more sustainable iteration of the task chair. The world is facing a crisis where plastic is being discarded and accumulating in our oceans and waterways at alarming rates. Every year, plastic in our oceans increases by 8 million metric tons; that is equivalent to one garbage truck of plastic being dumped into the ocean every minute. Herman Miller — as a founding member of NextWave Plastics — is working on minimizing plastic waste by diverting and transforming it into parts for their furniture instead, starting with Aeron Onyx.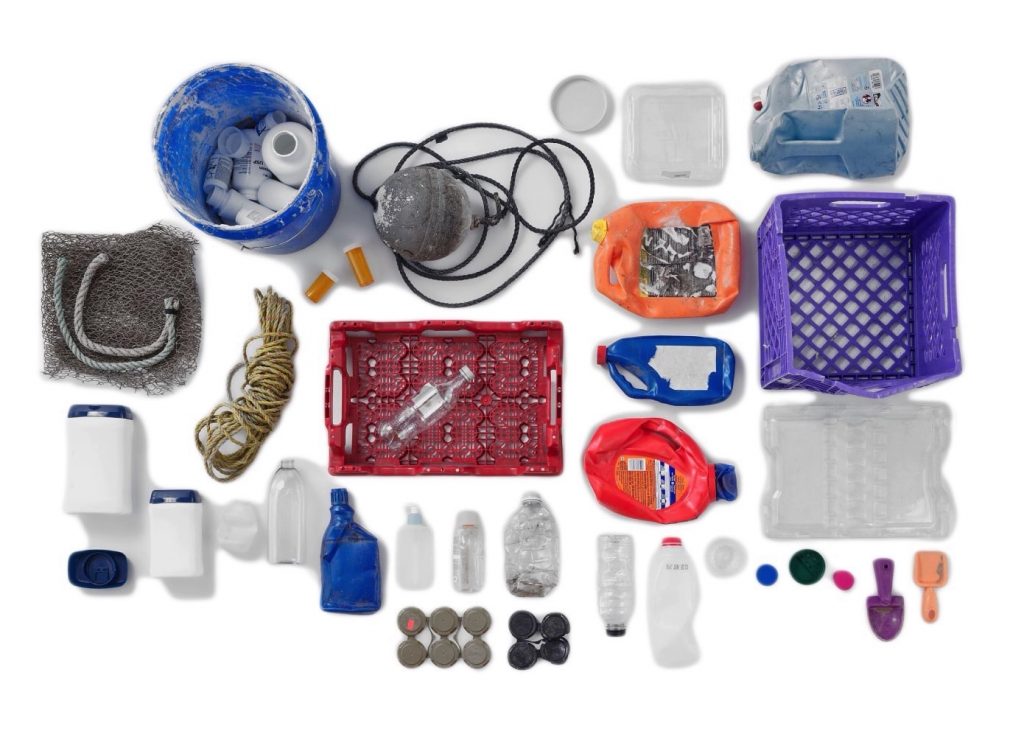 Aeron Onyx contains the highest amount of ocean-bound plastic at almost 1.13 kilograms per chair, which can be found in the frame and tilt covers. Using Herman Miller's sales forecast, the American manufacturer predicts that Aeron Onyx will help divert 150 metric tons of plastic from the ecosystem every year by collecting, processing and engineering plastic waste.
"We joined NextWave to play an active role in taking on the ocean plastic problem and cast a wide net for opportunities to incorporate ocean-bound plastic across our global operations," said Gabe Wing, Herman Miller's Director of Sustainability. "We're proud of the progress we've already made with packaging and textiles and are eager to continue doing our part in preventing harmful plastic from reaching our oceans by adding it to the iconic Aeron Chair."
The growing list of products Herman Miller has re-engineered using ocean-bound plastic goes beyond just Aeron Onyx though, including parts of the recently launched OE1 workplace collection, the Sayl Chair in Europe, utility trays as part of pedestal units and its latest textile collection, Revenio, which is made of 100 percent recycled materials and includes a biodegradable polyester. The company is also reducing its footprint by adding ocean-bound plastic to returnable shipping crates that send seating parts to and from suppliers and poly bags used to keep products safe during transit.
By integrating ocean-bound plastic into all of these products and packaging solutions, the brand estimates it can divert up to 234 tons of plastic from the ocean annually, equal to preventing close to 400,000 plastic milk containers or up to 23 million plastic bottles from entering the ocean every year.
Aeron Onyx is available for pre-order at pergochairs.com.