Again and Again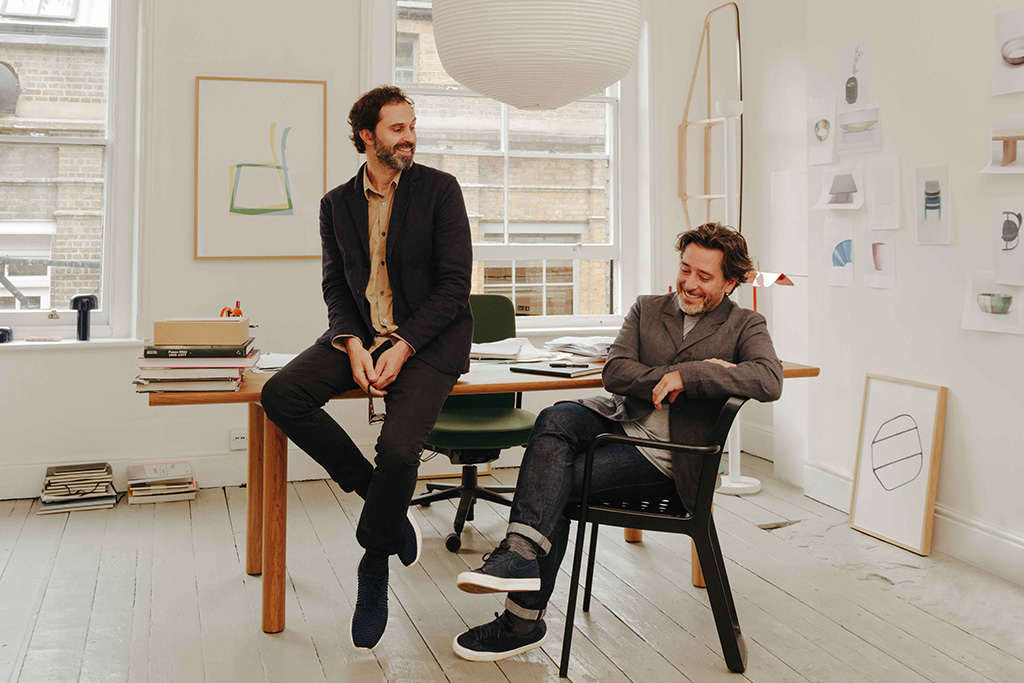 Text by Pawita Chindakawee
What's more sustainable than recycled goods? Upcycled ones perhaps. Even more environmentally-friendly than recycling, upcycling is the process of repurposing something that's considered waste and making it more functional than what it previously was. Founded in 1944 with the vision of making chairs that last a lifetime, Emeco is the epitome of upcycling. 
The brand's launch and its green journey took off when the U.S. Navy required lightweight, fire resistant, and torpedo-proof chairs for military use. The result was the 1006 Navy Chair. Handcrafted from 80% salvaged aluminum, it boasts 150 years' lifespan and a lifetime guarantee. The materials, craftsmanship, and classic design make the chair a timeless piece.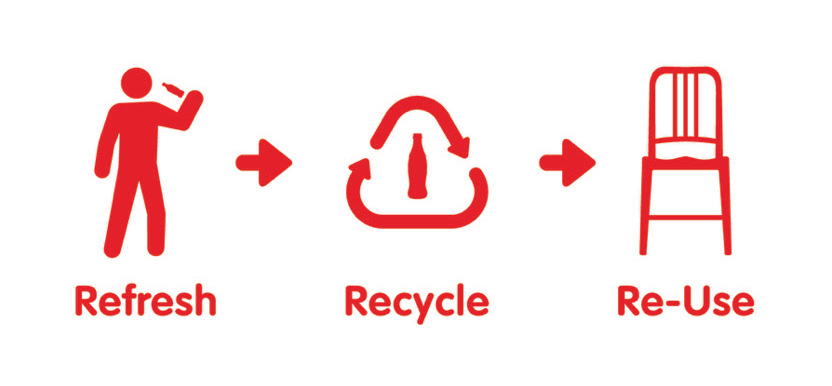 With the philosophy of using environmentally responsible resources to build simple and durable furniture, many of Emeco chairs are either made of at least 80% recycled aluminum or 65% rPET.
In 2006, Coca-Cola approached Emeco with a challenge: to make use of the billions of plastic bottles that get sent to landfill every year. It took them four years, but Emeco successfully recreated the Navy Chair, this time with 111 plastic bottles (65% recycled PET plastic) and 35% glass fiber and pigment. It was given the name 111 Navy Chair after the number of plastic bottles each chair uses.
"Although reengineering a core product was a significant investment for us, I was excited about the impact of using the rPET from millions of bottles each year. We've turned something many people throw away into something you'll want and keep for a long, long time," says Gregg Buchbinder, Chairman and CEO at Emeco.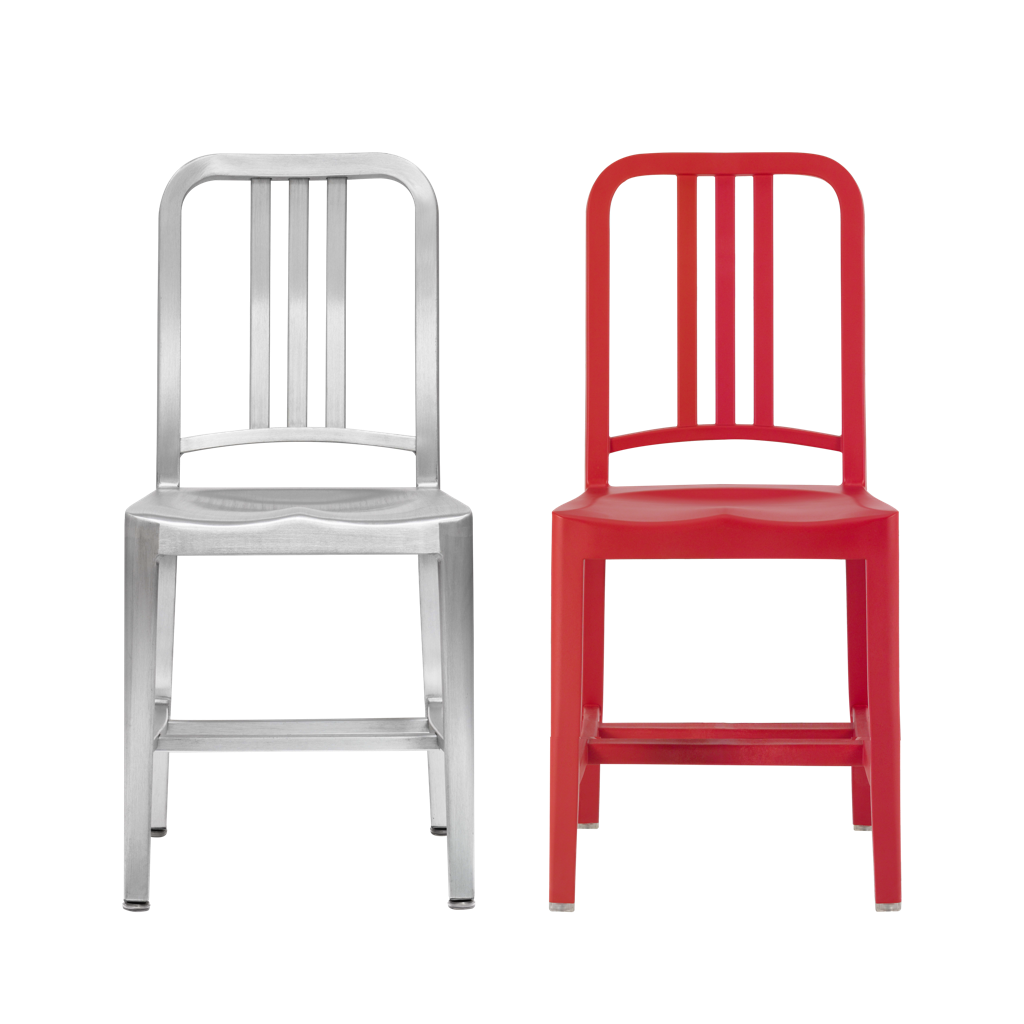 The most recent creation from Emeco was the collaboration with London-based design studio Barber & Osgerby: On and On chairs and stools, introduced at Salone de Mobile last year. Made of 70% waste plastic bottles (rPET), 20% glass fiber, and 10% non-toxic pigment, the chairs are physically and visually lightweight yet strong and durable.
"[On and On] has been designed to use as little material as possible, making it extremely lightweight. The efficient use of plastic ensures lower carbon emissions when shipping, making this chair completely sustainable," says Barber & Osgerby. Its design is modern yet simple and timeless, and is suitable for both indoors and outdoors.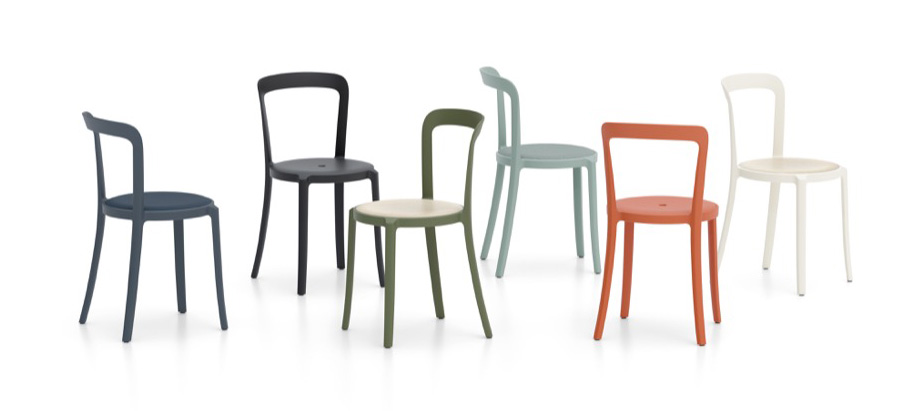 Emeco's upcycling approach continues with its aim to adopt a chair-to-chair program where customers can return old chairs to make new ones. All Emeco chairs are made and remade in America by skilled craftsmen. The durability and classic designs mean that they are meant to be passed down from generation to generation, a true testament of sustainability.