Carry on the Legacy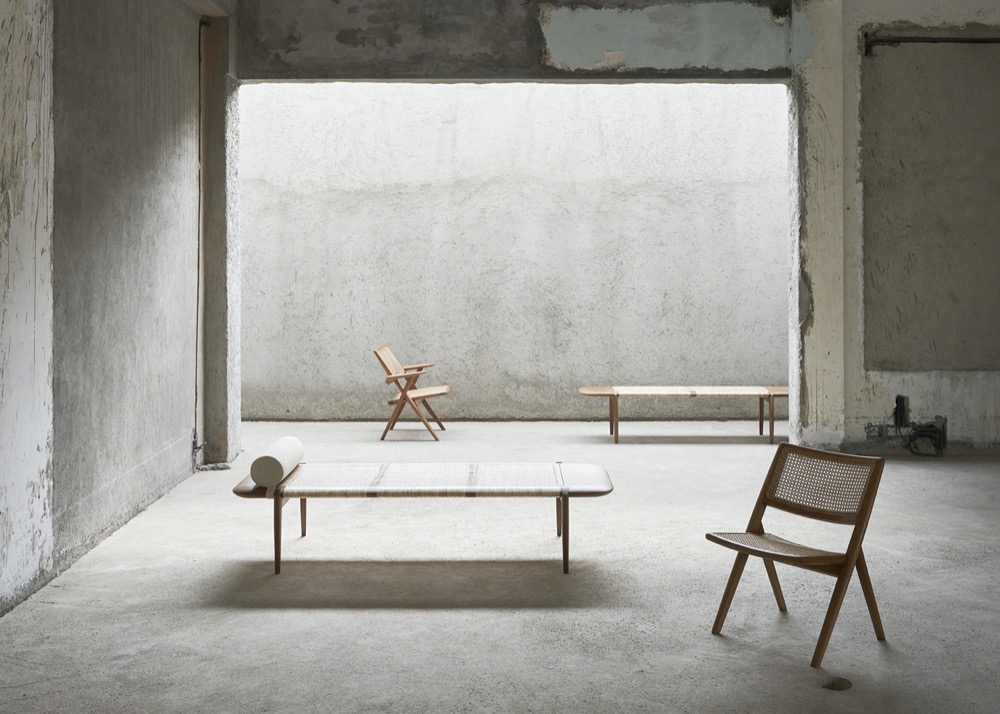 Text by Pamara Chavanothai
A vibrant country with stunning landscape, diverse culture and ancient history, full of surprises. When we think about India, many things come to mind. Spices, yoga, the Taj Mahal (along with many other marvelous monuments), Bollywood, naan … the answer varies. But the one thing that would surely come across
all furniture enthusiasts' minds is the classic, tremendously sought-after Chandigarh Chair.
The utilitarian chair was created at the same time as the Chandigarh Capitol, the first planned city of post-independence India. Swiss architects Le Corbusier and Pierre Jeanneret were appointed to lay out the blueprint of the city in the 1950s. Jeanneret and a team of architects also devised functional furniture, made by the local craftsmen with locally sourced materials, as part of the public infrastructure — government offices, libraries and residential buildings. The incumbent furniture, like the architecture, represented a modernist narrative, unadorned and full of logic of construction.
Chandigarh shaped what we know today as Indian Modernism — a style and principle that combines local craftsmanship with design innovation — and one of its most renowned purveyors is a Bangalore-based artisanal collective Phantom Hands.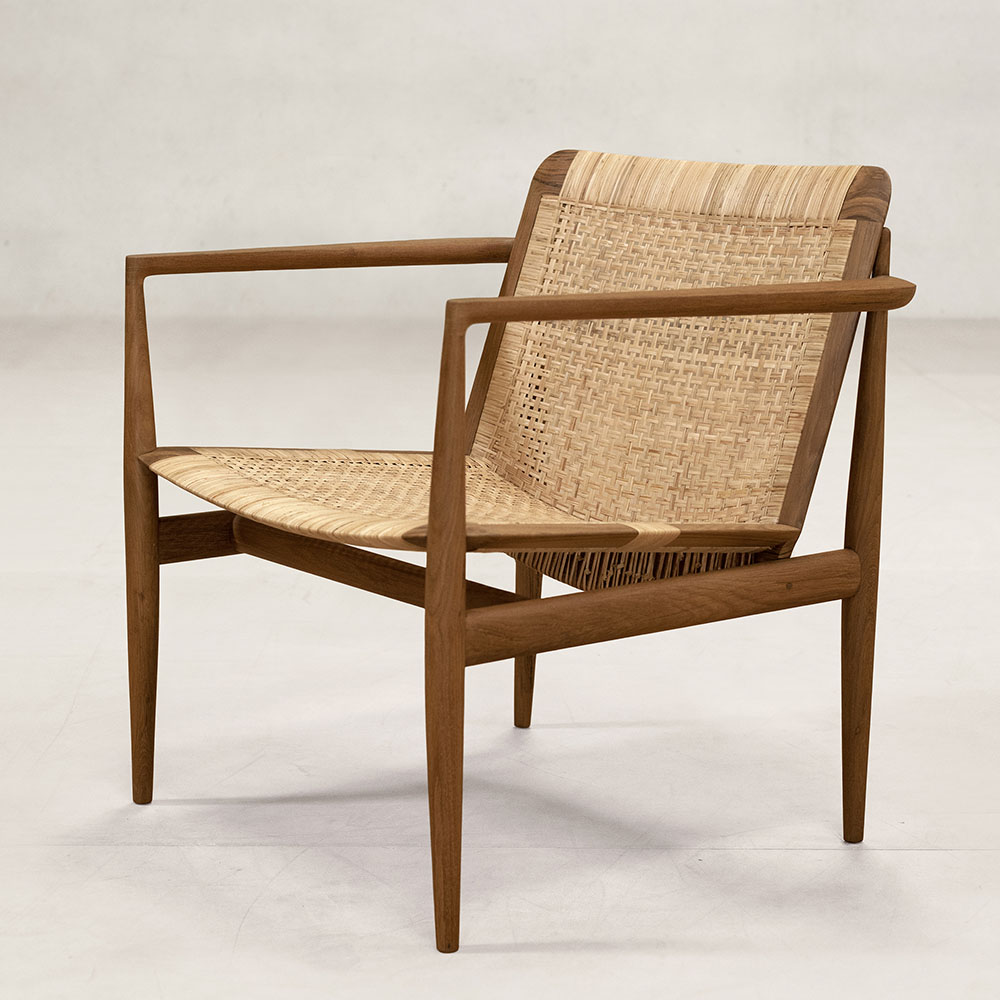 Founded in 2013 as an antique curator, today Phantom Hands produces re-edition furniture under the collection Chandigarh Project. Each piece is handmade, to the original specifications of Jeanneret designs, with dexterous craftsmanship, a know-how culminated through centuries and passed on from generation to generation. Carpenters sit and work on the floor, as Indian carpenters do, and use their feet to hold the wood while working with their hand tools. The neat, sturdy joineries and the radius of the arms and legs are simply outstanding.
All the furniture is made primarily from Burma Teak, sourced from reclaimed 100-year-old building rafters or ethically harvested new timber. Local cane is then woven onto the golden brown teak frame.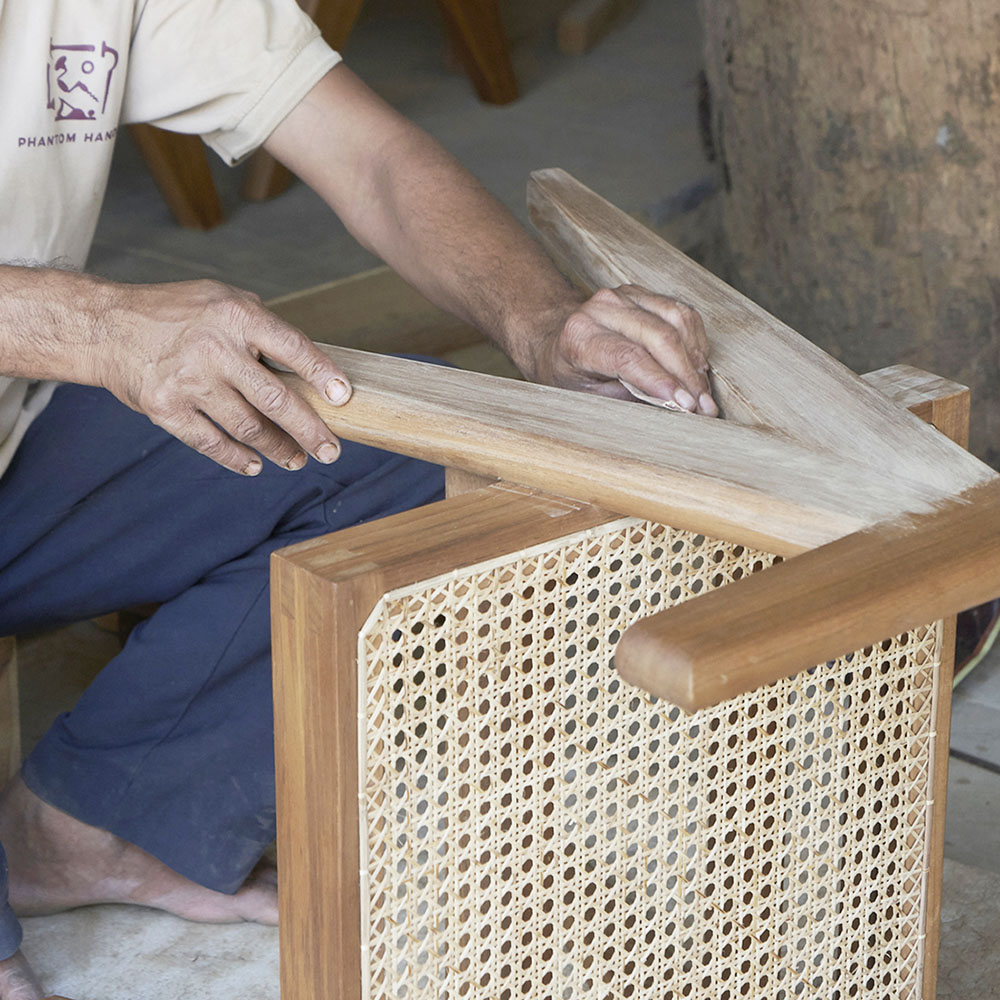 The brand unrelentingly carries the Indian Modernism legacy forward in their collaborations with international designers: streamlined creations from Derek Welsh, a poetic collection by Amsterdam-based x+l studio using leftover teak; and, not least of all, designs by Milanese studio INODA+SVEJE that challenged the local craftsmen to go beyond known methods and invent a new weaving pattern.
INODA+SVEJE is a design duo comprising Kyoko Inoda and Nils Sveje. Upon their work trip to Phantom Hands, Kyoko and Nils were fascinated by the cane weaving process, which is entirely handmade, contrary to the quicker pre-woven or machine-made cane that's later attached to the furniture frame.
In the Tangāli collection, the designers designed pieces with borders for the cane and a double woven pattern, which can be made only by hand. The designs truly shine a light on this tedious, time-consuming work. The knots are purposefully put to be seen, as a unique sign of hand weaving.
The name "Phantom Hands" is a metaphor for generations of artisans whose contributions
manifest in each piece of furniture they make. Starting with only two craftsmen, the brand
now employs over a hundred skilled carpenters, wood finishers, cane weavers and upholsterers
from all across India. You can find Phantom Hands products at Chanintr Craft.