Clean Legacy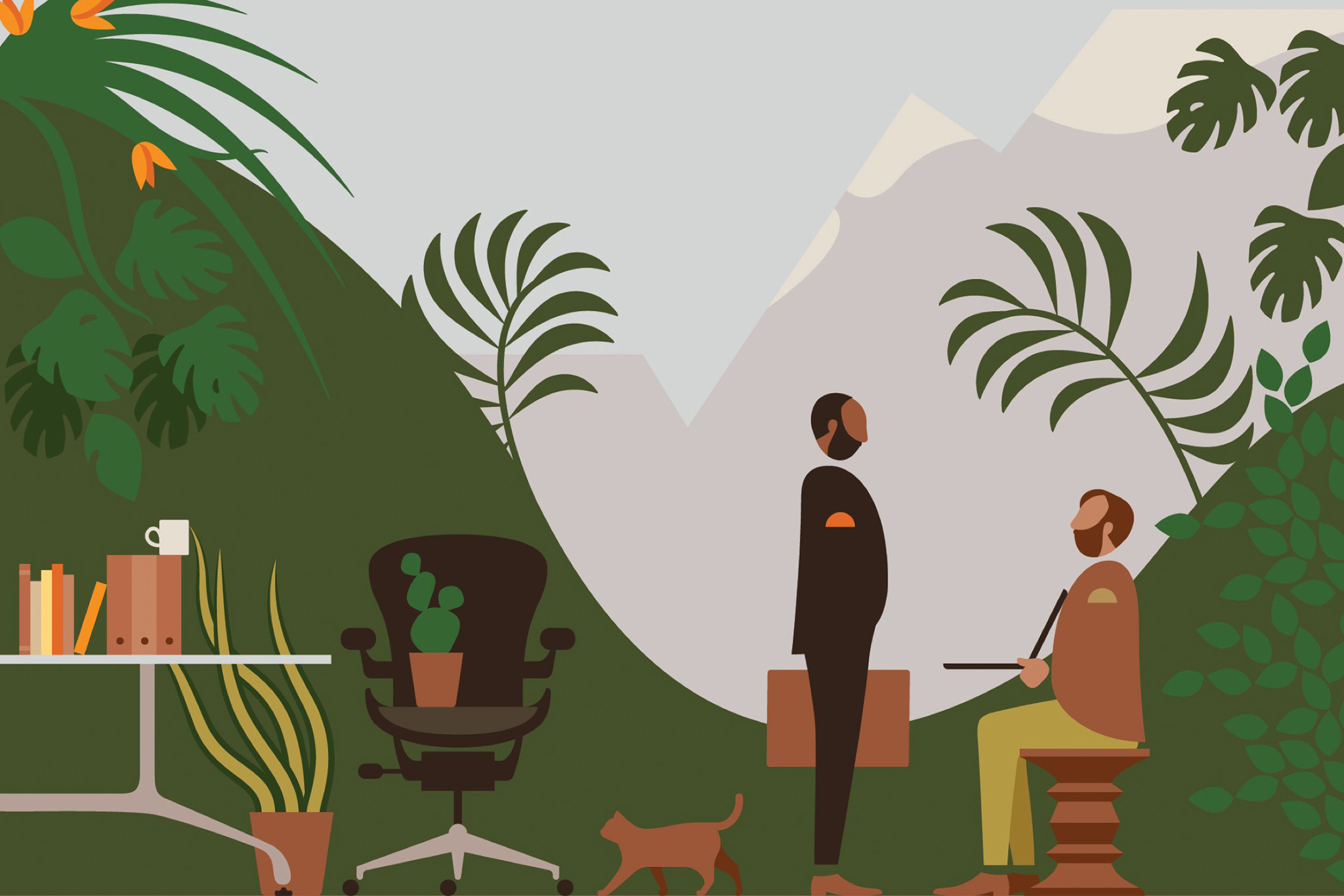 Text by Norranit Suvanich
Best known for producing some of the most iconic products, such as the Aeron chair and the Eames Lounge chair, American furniture brand Herman Miller is also one of the world's leading companies whose business core value centers around protecting the environment. Since its conception in 1953, the company has been thinking hard about how to do business as sustainably as possible. The founder, D.J. DePree, said at the time, "We will be a good corporate neighbor by being a good steward of the environment." Outside of work, he also challenged his team to be good citizens and good stewards of the environment.
It has been 67 years now since DePree first championed sustainability at Herman Miller, but his legacy lives on. Today, Herman Miller is a founding member of the United States Green Building Council, a non-profit organization dedicated to understanding and promoting sound building practices. The company has also helped formulate the universally recognized Leadership in Energy and Environmental Design (LEED) certification guidelines.
"We know ensuring the Earth's resources remain abundant for future generations is another critical goal in designing a better world," the current CEO, Andi Owen, said. "That's why we've also worked hard to ensure that every day we strive to take less from the environment by generating less waste, limiting our use of energy and natural resources, and using fewer materials."
Seen as the leading furniture brand in terms of innovation and design, Herman Miller is aware of the potential influence it has on the industry. For this reason, the company is hoping their green efforts will convince others to also take action. "We aspire to be more sustainable by creating more than we take – and that includes restoring our ecosystem, using safe materials that promote health and well-being, and setting the bar for the industry standard on human rights," Owen said.
One of Herman Miller's main actions to preserve the environment is to keep furniture out of landfills. The company launched the 'rePurpose' program in 2009 in an effort to help customers resell, donate and recycle furniture and other unwanted items to deserving non-profits. The program has worked with major companies like General Motors, John Deere, BP American Shell Oil and Adobe in 150 cities across the United States and Canada. Since its launch, Herman Miller has helped divert more than 27,000 tons of product from landfill, generating $18 million in charitable, in-kind donations.
For Herman Miller, running an environmentally sustainable business isn't a sprint, it's a marathon. To make sure the company could hit the splits, it has set big goals to eliminate waste from the facilities; borrow the water they need and manage it well; reduce energy intensity; and use renewable forms of energy. These goals fall under the brand's 'Earthright' strategy, a 10-year sustainability journey of continuous measurement, assessment and improvement. The company's aiming to produce no waste by 2023.
Lastly, Herman Miller has also looked at their own product's manufacturing process to ensure the greenest options. All Herman Miller products contain materials with safe chemistry, use recycled and bio-based materials, can be part of a closed-loop recycling system, and minimize the total life cycle impacts. A good example is when the company set out to re-master the world's bestselling Aeron chair. During the design process, the brand stressed that they wanted to reinvent the chair to be healthier for both customers and the world. Not only did the new Aeron end up being 3 pounds lighter, but it is also free of carcinogens, mutagens and reproductive toxins.
As the DePree once said, "In the long run, business and business leaders will be judged not by their profits or their products, but by their impact on humanity."