Far Away From Far Away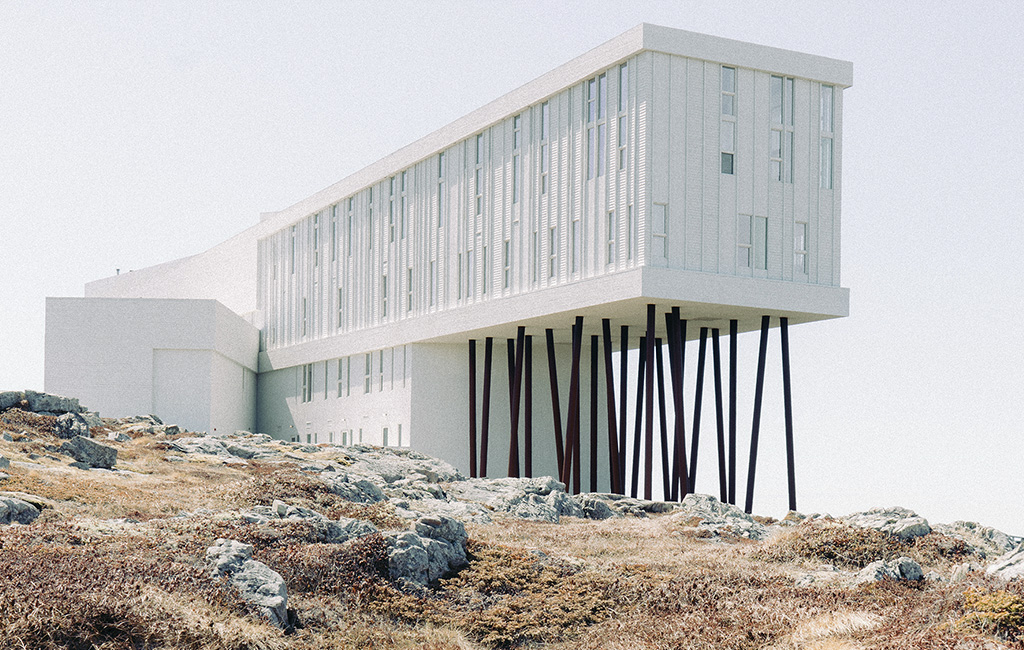 Text by Uracha Chaiyapinunt
Newfoundland's Fogo Island Inn is situated at the edge of the Earth — or it sure looks like it when all that surrounds the award-winning Canadian hotel is acres and acres of unspoiled nature. Located on an island that's off another island, the journey here is an arduous one. Most visitors will take two (or more) flights, spend a night in a smaller bed and breakfast, before driving two hours to catch a 90-minute ferry. But I suppose that's the price one pays to visit one of the most pristine and remote landscapes remaining.
The 29-room hotel first opened in 2013 with the hopes of invigorating the local economy. After the cod industry evaporated due to drastic overfishing, villages along the Atlantic coast — including Fogo Island — became decimated. Then came Zita Cobb, a native whose successful career as a tech entrepreneur allowed her the opportunity to open a hotel that would change the course of her hometown, reviving it into a cultural destina- tion. Aside from being an architectural marvel, Fogo Island Inn is a community asset. It employs one-third of the households on the island and is a 100 percent social business, meaning all operating surpluses are reinvested into the community in a transparent way that can be monitored.
Cobb's commitment to her community and her respect for nature and culture are apparent in every detail. From its inception, the structure of the building, for instance, has been carefully planned to maximize energy efficiency and resource conservation (think highly insulated steel frames, solar thermal panels, a comprehensive rainwater harvesting system). In every sourcing decision — be it products or services — the inn also opts to work with locals, only expanding their search to suppliers further out when they have to. Most of the furniture and all the quilts and art found in the hotel are proudly made by local artisans.
Guests are made aware of Fogo Island Inn's mission from the very first touchpoint, too: When booking a reservation, they will receive an estimate of their carbon footprint, which covers everything from travel, heat and electricity, to waste and food-related emissions. They are then given the option to purchase carbon offsets — or at the very least, to be mindful of their impact on the island.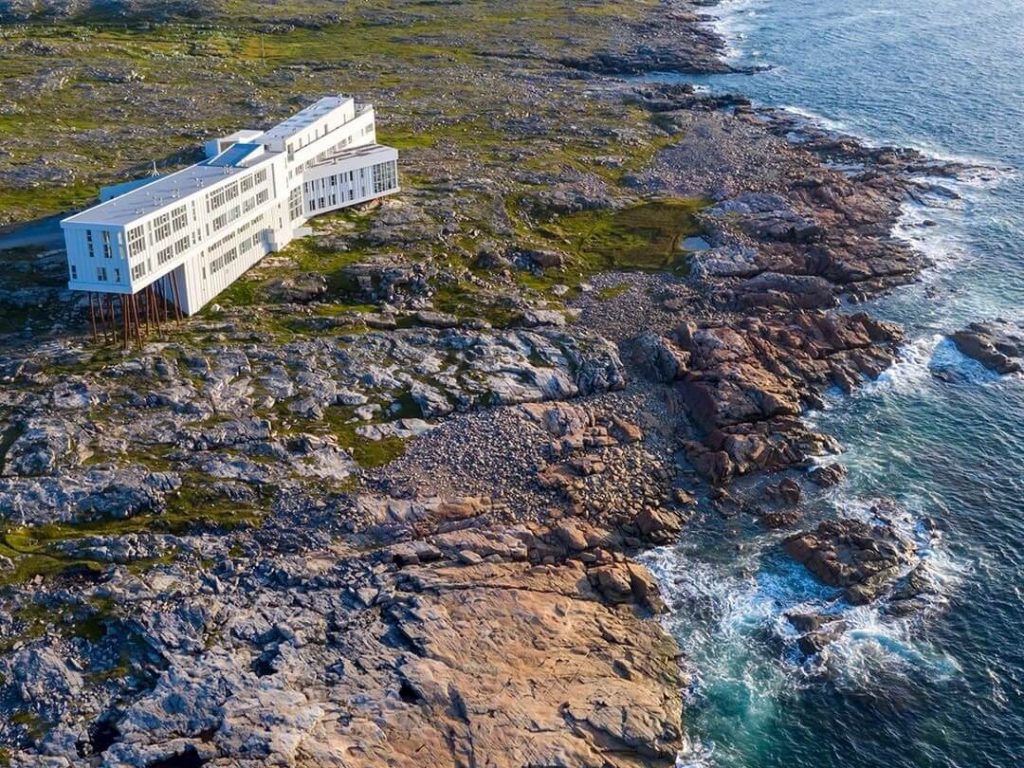 It is not difficult for visitors to see why Cobb has gone to extreme lengths to protect the island. The largest of Newfoundland's and Labrador's offshore islands feels like an alternative universe of bright-colored clapboard houses, dramatic sea cliffs, lush forest and warm hospitality set against a striking coastline. To experience its unique beauty, guests can engage in a multitude of hotel activities. For the adventurous, hike the over-200-kilometers paths, routes and trails available to explore; go swimming in the ocean; or go snowmobiling under the stars. For the creative, join a quilting and embroidery workshop; unplug and spend time in the library; or take a pottery class. For those who love nature, you're in for the biggest treat: Adventure off into the wild North Atlantic Ocean on an open boat; watch 10,000-year-old icebergs sail across the shores; and spot seals, caribou, whales and rare birds with an expert.
This is nature when left alone: beautiful and wild. This is — as Fogo Island Inn's motto states — "far away from far away."