Green Kicks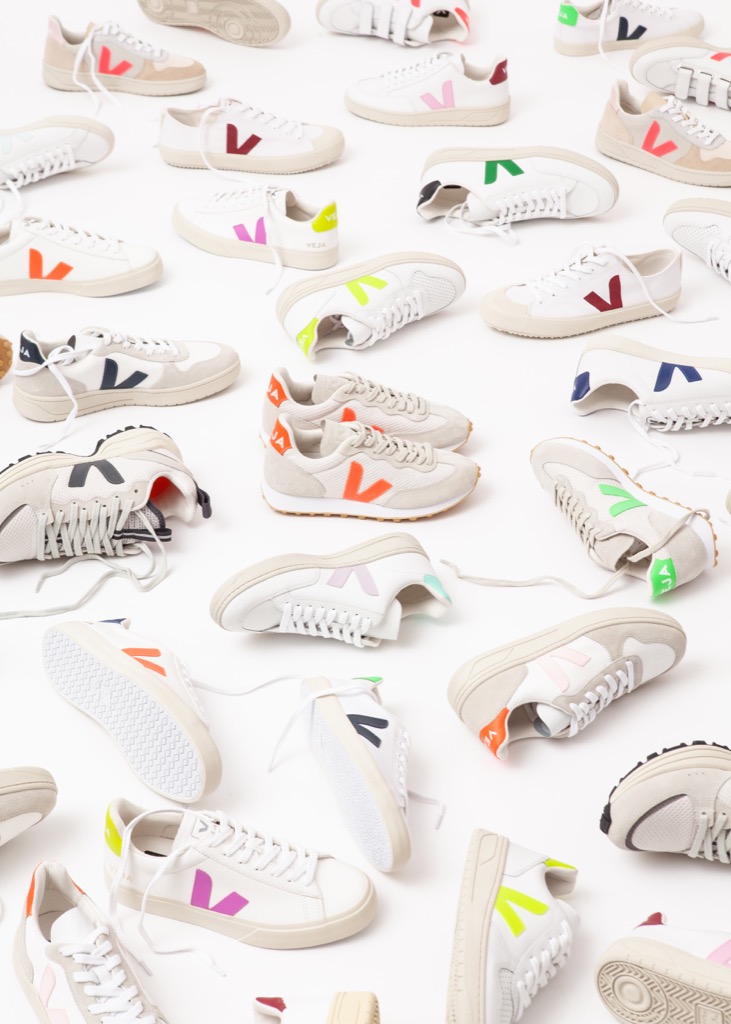 Text by Uracha Chaiyapinunt
From Paris to London, New York to Los Angeles, pavements across the world are being pounded by white modern sneakers emblazoned with the letter V on each side. The recognizable logo of French sneaker brand Veja has been spotted on the British monarchy, celebrities, fashion week attendees and, quite literally, every girl — and boy — next door. Founded in 2005 by François-Ghislain Morillion and Sébastien Kopp, Veja built its cult following through its clean and classic design. But appearances aside, the radical footwear brand has also been applauded for being the most ethical kicks around.
Veja's launch erupted the casual-fashion world 14 years ago. When it was first introduced in luxury department stores like Paris's Le Bon Marché and Galeries Lafayette, buyers embraced the idea of cool, transparent, yet affordable sneakers. The brand's first 2,000 pairs were quickly snapped by retailers. Since then, the company has been doubling their production every year.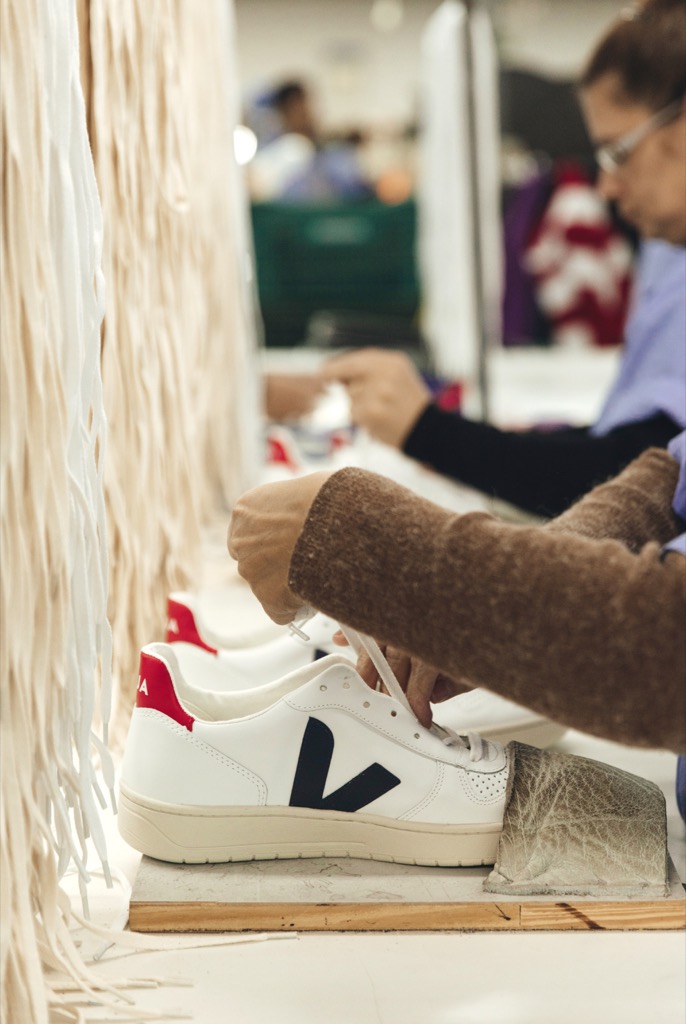 "THE VEJA PROJECT IS SIMPLE.
WE SOURCE ECOLOGICAL
RAW MATERIALS, GOING ALL
THE WAY UP INTO THE
PRODUCTION CHAIN, UNTIL
THE RAW MATERIALS.
THEN WE CHANGE EVERY
STEP OF THE WAY."
"In the past two years, [Veja]'s carved out a unique niche," Christopher Morency, editor-at-large of the online streetwear site Highsnobiety, told the Financial Times. "Its signature V has made the brand recognizable, much like Adidas' three stripes or Nike's swoosh. On any given day, I see numerous pairs of Veja on the streets."
Despite its boom, the founders still choose to focus on becoming more and more green. Every component that goes into making a pair of Vejas has been carefully thought out to ensure the most sustainable and ethical outcome. The cotton is made by farmer associations in Brazil and Peru that have adopted agro-ecological methods (no water or pesticides used) to harvest the material with respect for the environment. The biodegradable rubber that makes the soles are tapped by Amazonians using traditional techniques, creating an economically sustainable way to fight against deforestation. The uppers combine the skin of tilapia fish and a leather-like material made from curdled milk. Even the way the shoes are boxed, stored, and shipped is mindful: Veja partners with an organization to employ workers who have been incarcerated and struggle with finding jobs.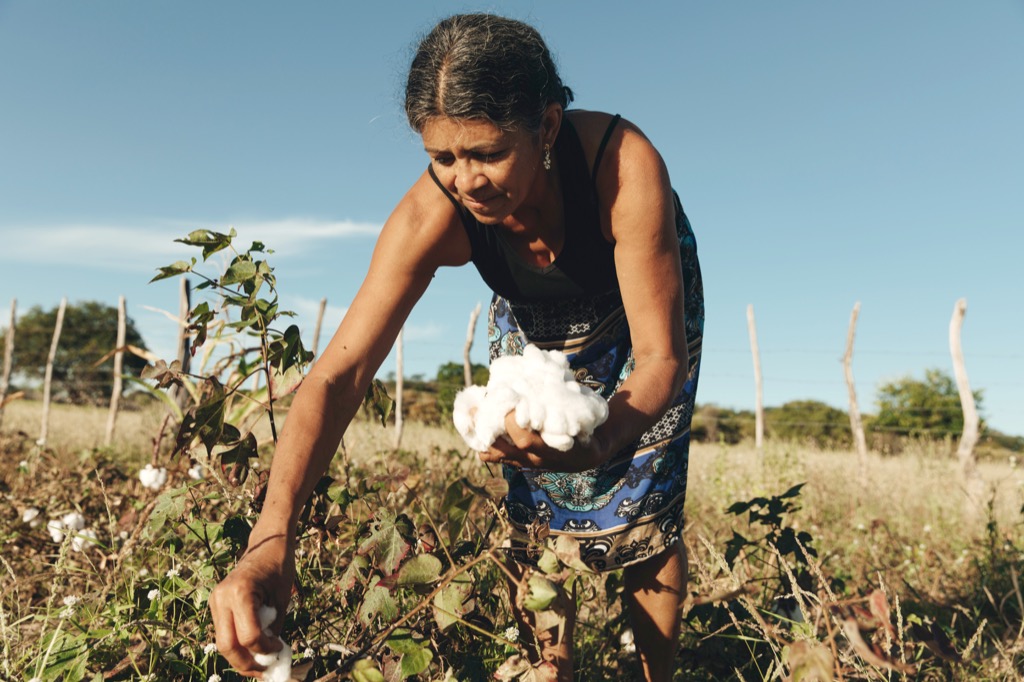 "The Veja project is simple, we source ecological raw materials, going all the way up into the production chain, until the raw materials. Then we change every step of the way," Kopp said in an interview.
In 2019, Veja celebrated two big wins. They launched their very first vegan collection, which is completely biodegradable and is made from clean, bio-based materials (once-living organisms); and they released the world's first 'post-petroleum' running shoes. Condor, as the model is called, is a product of recycled plastic bottles, rice waste, and other natural materials like banana oil and sugar cane. But Veja isn't stopping anytime soon. When asked what the brand has planned next, Kobb told Broadsheet, "We never talk about projects before they are actually done, but this is just the beginning."