Losing the Booze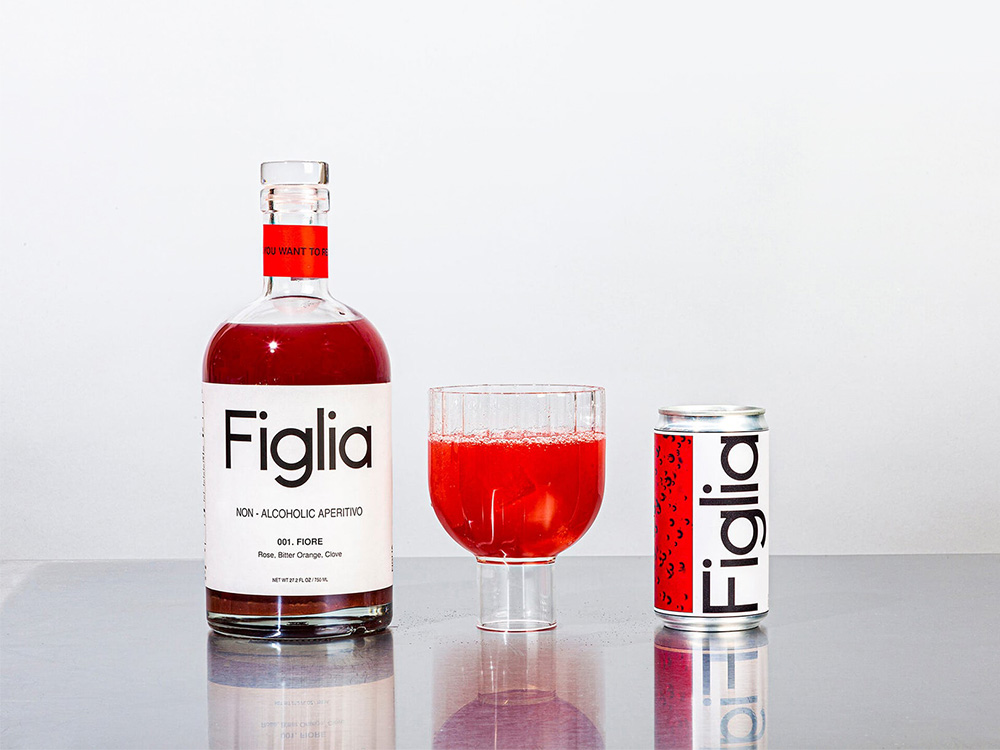 Text by Uracha Chaiyapinunt
TO THE NIGHTS WE DO REMEMBER.
Figlia — along with a number of new alcohol alternative brands — are attempting to let you have all of the highs of drinking without the lows. The brand was founded by Lily Geiger with the respect that everyone has a different relationship with alcohol. "Some enjoy a glass of wine from time to time while others find that alcohol does not actually make them feel that great," Geiger writes. With Figlia, the founder wants everyone to feel like they have something special to sip on — even when they're choosing to avoid alcohol. The result is an award-winning beverage with all natural ingredients, no added sugars, no preservatives and no pressure.
In recent years, the food and beverage industry has been strongly influenced by a growing health-conscious group. In the last year alone, sales of alcohol-free beverages jumped 33 percent according to Nielsen. That's given way to many new options for the sober-curious, such as imitation spirits and near-beers both from new brands and bigger industry names like Budweiser and Guinness.
One of Figlia's bestsellers is the Fiore, a non-alcoholic aperitivo that is "an ode to the spritz, a token of leisure and a reminder to take your time." Composed of rose, bitter orange and clove, Fiore bottles the lushness of Italian gardens and the energy of sidewalk dinners in New York City. The flavor is large and complex and can be taken on the rocks or used as a base for alcoholic and non-alcoholic drinks.
Here's a recipe from Figlia to try for when you need to get over the mid-week slump. It's perfect for when you want to treat yourself to a drink at the end of the day, but still need to be fresh for that 8 a.m. meeting the next morning. Cheers!