Magic Bottle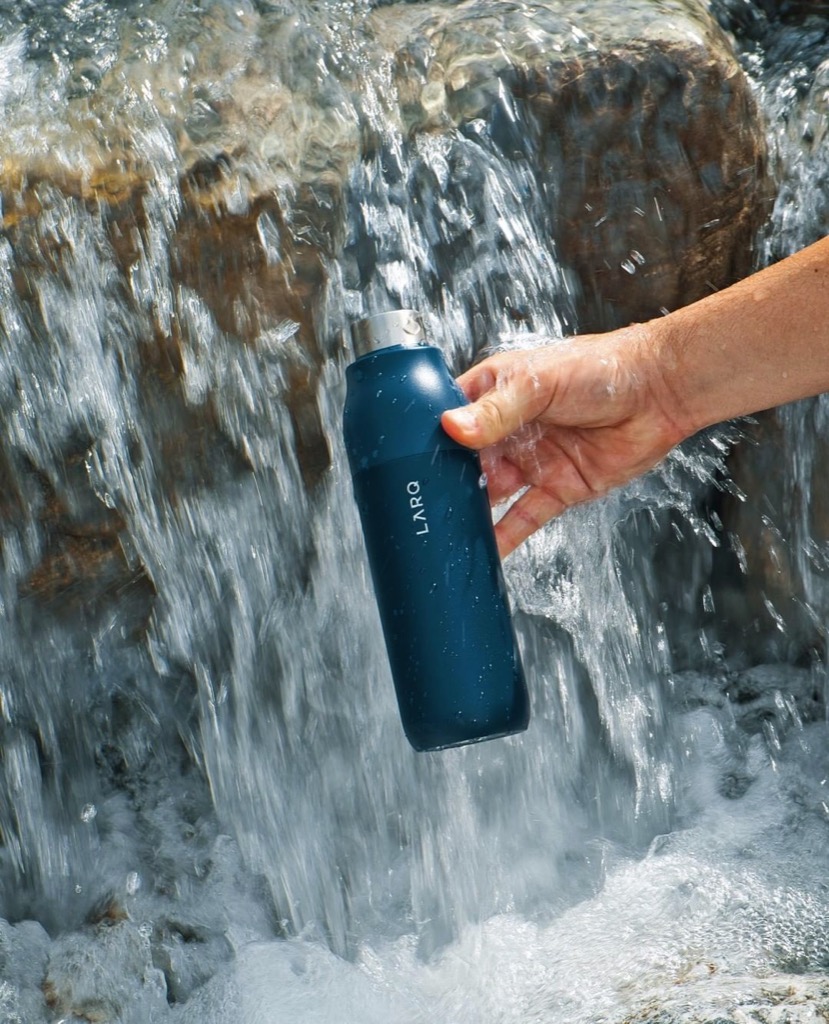 Text by Uracha Chaiyapinunt
Reusable bottles are the face of this generation's single-use plastic ban. More and more people are carrying around their own bottles in an effort to decrease plastic waste. Simultaneously, more and more places are installing free water fountains and refill stations to encourage the movement. Since reusable bottles have become a trend of its own, more water bottle brands have popped up in the last few years. Some claim they can keep water ice cold for over 24 hours even under the blazing sun. Others are synced to your phone to allow you to check how much fluid you've consumed a day. But there's one water bottle that has really stood out to us—LARQ.
Known as the world's first self-cleaning water bottle and water purification system, LARQ uses UV-C LED light to eliminate up to 99.9999% of bio-con taminants from your water and bottle. The bottle intelligently activates every 2 hours — or when you press its button — to keep the water and bottle stink-free. What does this mean in layman's term? You can turn tap water into safe, pure drinking water in 60 seconds. And, for the lazy, you theoretically no longer have to wash your water bottle. That's less plastic and water consumption.
In addition to its advanced technology, LARQ does everything else a good water bottle does too. It keeps water cold for 24 hours and hot for 12 hours. It's light, functional and personalizable (available in three different sizes and a number of colors). It also comes with a couple of accessories, such as a limited edition sleeve for protection. Happy drinking!