The Rise of Pickleball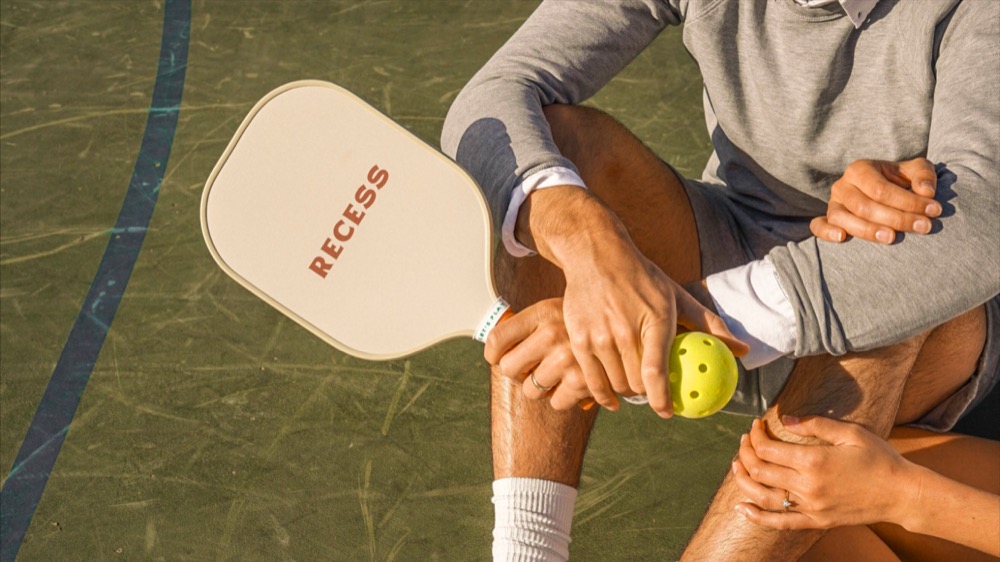 Text by Teerin Julsawad
Win or lose, I can't
think of a better
way to spend a
summer day than
as a Pickler.

— Bill Gates
Are you a tennis fanatic? How about table tennis and badminton? As it turns out, a combination of all those racket sports has become one of the fastest-growing sports in the United States.
Pickleball was invented in 1965 on Bainbridge Island, near Seattle, Washington. A trio of dads, Joel Pritchard, Bill Bell and Barney McCallum are credited with creating the game. Pritchard and Bell found their families bored one Saturday afternoon, so they attempted to play badminton, but could not locate a shuttlecock. So, they devised a new game with their families, experimenting with different rackets and balls on the badminton court. Following its inception, the game quickly gained popularity among neighbors and relatives. A company was formed and the name was trademarked.
Since its humble beginnings with simple rules, pickleball has become popular in the U.S. and Canada.
Over the past few decades, the sport has steadily grown in popularity. With the pandemic fueling interest in outdoor activities, pickleball is reported to have been the fastest-growing sport in the U.S. for the past two years, with an increase of at least 40% in players.
It's no wonder that the sport has grown so much. For new players, pickleball is an easy sport to learn and is suitable for all ages. Moreover, the sport is fairly inexpensive. Because pickleball courts don't require as much space as other racket sports like tennis (which takes up three times more space and construction materials), they are an attractive option for parks and recreation centers as well.
The courts are the same size as a doubles badminton court, and striped similarly to a tennis court. It is not uncommon to see pickleball courts set up on top of existing badminton or tennis courts.
To play, all you need are paddles, a pickleball and a pickleball court. The game lends itself to both singles and doubles play, with the latter being more common. Typically, the games last 15 to 25 minutes with volleys going back and forth between each side until one team reaches 11 points. Unlike tennis, pickleball is much more fast-paced and requires more control (due to the lightness of the ball).
Billionaire Microsoft cofounder Bill Gates, whose father was friends with pickleball's inventors, is a big pickleball fan. In July, he dedicated a blog post and video on his website to pickleball. Gates, a self-described "Pickler," has been playing and loving the sport for over 50 years. He writes, "Win or lose, I can't think of a better way to spend a summer day than as a Pickler."
So if you're interested in taking up something fun, easy and social, pickleball might just be the perfect choice.