The fixture emits soft comfortable downlight. The conical shape and the matt, white-painted inside help assure even distribution of the light. The opening in the top of the fixture provides decorative illumination of the arch above, and ensures that the fixture retains the full expression of its visual shape both when illuminated and when
switched off.

Finish
White, matt or Black, matt, wet painted.

Materials
Shade: Spun aluminium.

Mounting
Suspension type: Cable 2x0,75mm² (Ø175/250) Cable 2x1,00mm² (Ø400) Cable 2x0,75mm² with wire (Ø550).
Canopy: Yes.
Cable length: 3m (Ø175/250/400), 4m (Ø550).

Sizes and weights
Width x Height x Length (mm):
550 x 660 x 550 Max 5,4 kg
175 x 210 x 175 Max 0,6 kg
250 x 300 x 250 Max 1,0 kg
400 x 480 x 400 Max 4,0 kg
Availability
For inquiries, please contact us at +662 129 4577 or LINE: @chanintr.
In-stock product(s) can be delivered within 1 week.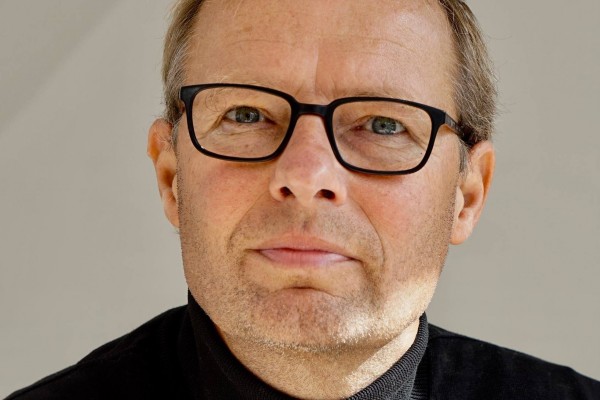 Mads Odgård
The Danish designer Mads Odgård was born in 1960, is a leading figure in a new generation of international designers. Mads studied at the Royal Danish College of Art and in Switzerland and has operated his own product design studio in Copenhagen since 1988. He is a minimalist who would rather deduct than add. More than anything, he believes that excellent design must be logical and functional. For him, excellent design has to be both logical and functional, should represent a balance between fundamental aspects such as technology, ergonomics, ecology, economy, and aesthetics.