The FA-95-SU Belladonna is designed by Franco Albini and is handmade of Indonesian sustainable rattan. The sofa is made in the colour natural, which is original and suitable for every occasion. Skilled wicker workers make the fine bindings in the seat and back on a frame of rattan. Belladonna contributes with a naturally beautiful element in the living room or in a summer cottage. With the fine open wicker and beautiful curved back, the sofa has a very elegant and aesthetic look. At the same time, the construction makes the impression that the seat is lifted on a pedestal, giving the furniture an almost majestic aura. The sofa can be included as a decorative element in most types of décor. A cushion can be purchased for Belladonna in any optional fabric, sewn on our Danish sewing department. We also offer to sew cushion in your own fabric, please contact us for more information about material use. Franco Albini (1905-1977) was both an architect and designer and had his heyday in the 1950s, producing a wide range of renowned furniture designs. Including Rack Systems and Chairs Margherita and Gala, currently standing on MOMA in New York. As well as architectural works like La Rinascente in Rome, properties and Metro stations in Milan. He managed to reconcile traditional Italian crafts with modernist and minimalist aesthetics. He has, among other things, had produced its furniture design by Italian Cassina and Poltrona Frau. The timeless designs in rattan fits well with current developments and demands from consumers. The material Rattan had much attention in the 1960s, when skilled cabinetmakers and architects made beautiful sculptural furniture in the hardy, but craftsmanship-intensive material. The timeless designs in rattan fits well with current developments and demands for sustainable furniture.
Belladonna Sofa, without Cushion
No product available in any showroom.
For inquiries, please contact us at +6692 247 2107 or LINE: @chanintroutlet.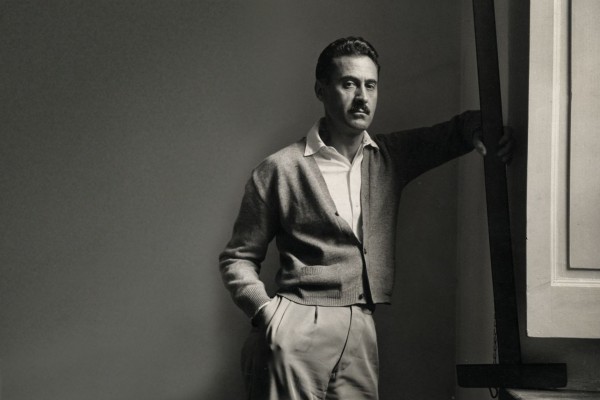 Franco Albini
Franco Albini was born in 1905 in Robbiate. He got a degree in Architecture at the Politecnico in 1929. In 1931 he opened his own private practice with Camus and Palanti. He began working on outfitting for exhibitions for the V Triennale in 1933 with the House with a steel frame created with Pagano and others. He began collaborating with Franca Helg in 1952. In the sixties together with the graphic designer Noorda they planed the Metropolitana Milanese (subway stations). Franco Albini was also the University professor in Venice, Turin and Milan for almost 30 years. He died in 1977 in Milan.