The Embody Chair delivers functional ergonomic elements that do more than just mitigate the negative effects of sitting for long hours; Embody is actually health positive. Today it's the benchmark for pressure distribution, natural alignment, and healthy movement.

A Back Like Your Back
Embody's backrest is designed like the human back, with a central spine and flexible ribs. It adjusts easily to align with your spine's natural curve.
Embody Chair
CN122AWAAG1G1BB3014, CN122AWAAG1G1BB3513
Show More
No product available in any showroom.
For inquiries, please contact us at +6692 015 8888 or LINE: @chanintrwork.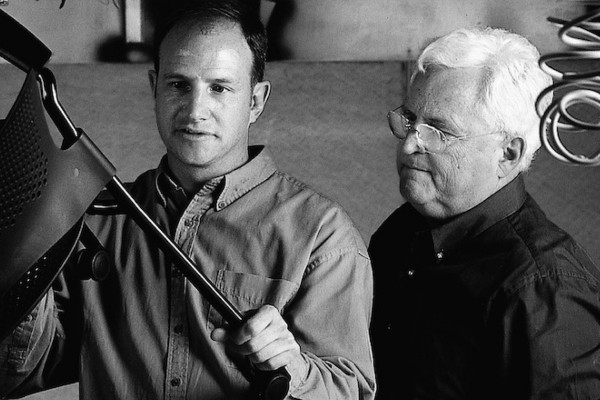 Bill Stumpf and Jeff Weber
Bill Stumpf and Jeff Weber designed the Embody Chair for Herman Miller. So intelligent, sitting in it actually helps you think. The Embody began with the recognition of a previously unsolved problem: the lack of physical harmony between people and their technology. Spending too much time interacting with our various devices, moving nothing but our fingers, can make us stiff and tired because our bodies are made to move. With Embody, designers Bill Stumpf and Jeff Weber set out to solve this problem.