The ND-E85-NAT Hanging egg chair was designed by Nanna and Jørgen Ditzel in 1959 and is made in Alu-Rattan and ArtFibre materials. The hanging chair is made in the colour natural, which is original. Alu-Rattan is weatherproof powder coated aluminum and ArtFibre is artificial fibers made of maintenance-free polyethylene that can withstand the sun's UV radiation. Due to the weatherproof materials, the furniture can withstand being outside throughout the year without maintenance. Hanging egg chair fits into a home where there is plenty of space but is also suitable for open outdoor areas. After being produced by an Italian producer for several years, Nanna & Jørgen Ditzel's iconic egg-shaped hanging chair is back in Danish production. In addition to the aluminium frame, a cushion can be purchased with Quick Dry Foam, which comes in many different durable fabric variants sewn in our Danish sewing room. Quick Dry Foam is quick-drying foam suitable for outdoor use. The foam is specially designed as an outdoor foam that can drain the water and maximize air circulation into a faster drying process. Due to the weatherproof materials, the chair can be used year-round.
Hanging Egg Exterior Chair, without Cushion
No product available in any showroom.
For inquiries, please contact us at +6692 247 2107 or LINE: @chanintroutlet.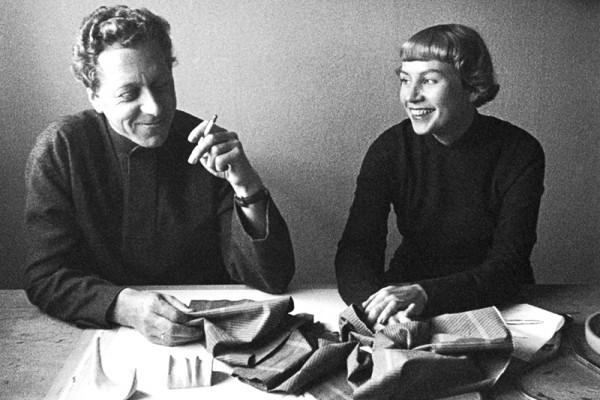 Nanna and Jørgen Ditzel
Nanna & Jørgen Ditzel were a Danish designer couple. Ditzel's organic designs and innovative use of materials gained popularity in the 1950s, and their jewelry line was awarded with gold medal in Milan's Triennale in 1954 and with the Lunning Prize in 1956. After her husband's death in 1961, Nanna Ditzel continued her successful career as a designer until her death in 2005.