This stackable arm chair is notable for the lines running from the arms to the back. Looking as if it was carved out of solid wood, with beautiful gentle curves, this arm chair provides exceptional fit with your back. Following the same lines of the HIROSHIMA Arm Chair in the same series, this chair was provided with a form in which the arms seem to melt into the back. This chair maintains its beauty even when viewed from behind or stacked, and the design achieves a harmony of the thin stainless steel legs with the solid wood parts. The ability to stack up to four chairs together makes this chair perfect not only for home use but also for use at public facilities and similar locations.
Hiroshima Armchair Stackable (Cushioned)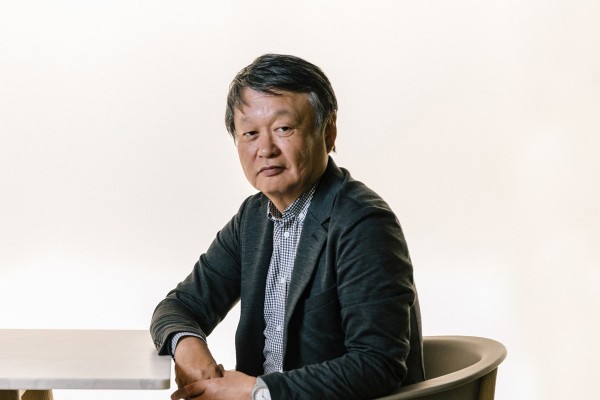 Naoto Fukasawa
Naoto Fukasawa was born in 1956. Graduated from Tama Art University in 1980 and he joined Seiko Epson. He moved to U.S.A in 1989, to join ID Two. He returned to Japan in 1996, established and headed up IDEO's Tokyo office. He established NAOTO FUKASAWA DESIGN in 2003. He designs for leading brands in Italy, Germany, America, Switzerland, Spain, China, Korea, Thailand, Taiwan, Singapore, France, Portugal, Sweden and Finland, as well as consulting and designing for local Japanese companies. His designs span a wide variety of fields, from electronic equipment to furniture and interior spaces.