A sphere, an angle and a line meet on the Interconnect Candle Holder, a bold and illuminating centrepiece of exaggerated proportions, designed for MENU by Colin King. As a source of cosy candlelight, it is characterised by its deceptively simple geometric form: a sphere, an angle and a line, which unite to create a unique design. Available in polished brass or painted steel, it goes beyond its intended use to function as a sculpture.
Interconnect Candle Holder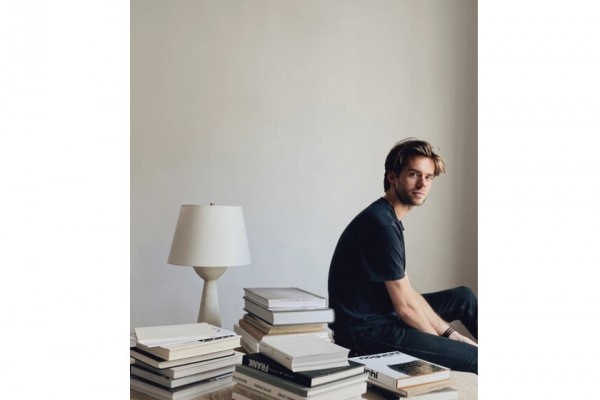 Colin King
Professionally trained as a dancer, Colin King found himself at the intersection between a dancer's awareness of space and a stylist's impulse to bring it to life before foraying into the realm of product design. Currently based in Tribeca, New York City, he finds himself in a balance between being on set, styling and designing from his studio. Colin has styled for major publications and hosts a myriad clientele within the genres of product and interior design. He is continuously inspired by life's everyday rituals, gestures and imperfections.