The fixture emits symmetrical light directed downward. The relation between the slightly curved top shade and the angle of the inner opal diffuser ensures a wide non glare light distribution.

Finish
Aluminium coloured with textured surface or graphite grey, powder coated.

Materials
Diffuser: Injection moulded white opal acrylic. Top shade: Die cast aluminium. Enclosure: Injection moulded clear polycarbonate. Frame: Die cast aluminium. Wall box: Die cast aluminium. Arm: Extruded aluminium.

Mounting
Terminal block: 1x3x2.5mm². Cable entries: 2x rear and 2x bottom entries, Ø 20mm. Looping: Approved, max. 3x1,5mm².

Light source
Light source LED 3000K 28W
Lumen: 1454

Sizes and weights
Width x Height x Length (mm)
440 x 540 x 605 Max 7.3 kg

Class
Ingress protection IP55. Electric shock protection I w. ground. IK10.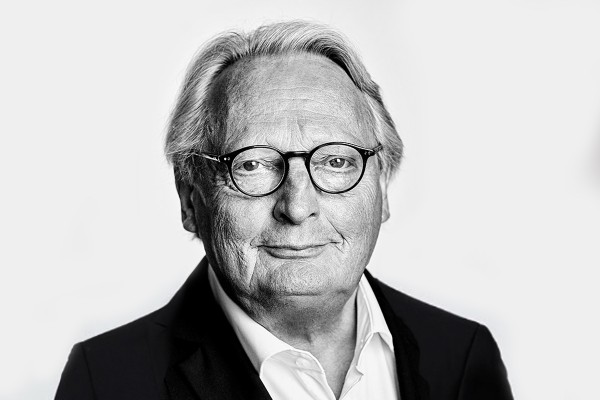 Alfred Homann
Alfred Homann was born in 1948, in Denmark. In 1976, he graduated architecture from the Royal Danish Academy of Fine arts in Copenhagen. As a student, he worked at Vilhelm Wohlert's office, where he spent his first years as an industry professional. He found his own design and architectural office in Denmark in 1978 and spent the years between 1987 and 1995 in the U.S. as a practicing designer. Over the past few decades He has received numerous design awards at home and abroad. Today, in addition to design, he is a visiting professor at architectural and design schools throughout Europe.