First launched as a limited edition in 1951, Ib Kofod-Larsen's Knitting Chair is reimagined with a natural oak, dark stained oak, and walnut frame. The distinctive piece is meticulously handcrafted in Sweden by skilled artisans, merging traditional craftsmanship techniques with modern technology to create an unforgettable and timeless design of the highest quality.
Knitting Lounge Chair, Sheepskin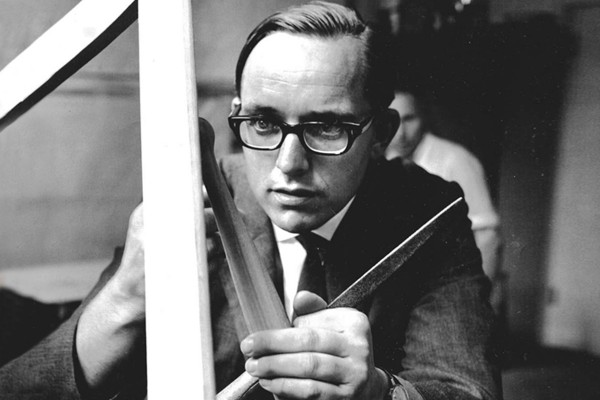 Ib Kofod-Larsen
Ib Kofod-Larsen (1921-2003) was one of the pioneers of the Danish modern in the 1950s. Kofod-Larsen received his architecture degree from the Royal Danish Academy, and he also worked as a designer – one of his best-known works is the Knitting Chair from 1951. Rather than a regional phenomenon, Kofod-Larsen saw Scandinavian design as part of international modernism, and he became one of the best-selling Danish architects in the United States in the 1950s. He also collaborated with many furniture manufacturers in the US, Europe and Japan.