With the Max series, Thomas Pheasant develops the idea of a largely weltless modern silhouette with a prominently framed back. The look of the cushions, depth, and pitch all convey comfort, and there is a slightly relaxed softness about it. Visually, the kidney pillows add a horizontal break. Converging slope arms meet the base through a deeply cut scallop detail revealing, but still neatly holding, the cushion. Tapered legs, with petite nail head trim at the top, add refinement. This version of the Max Loveseat has a low tight back and a slightly more modern feeling. The convergence of the arms makes it an interesting piece to float, and the size allows it to function as an element of interior architecture.

As Shown: 29-770 fabric, Luxe finish
The size and features of this product can be customized according to your specifications. To learn more, please contact us.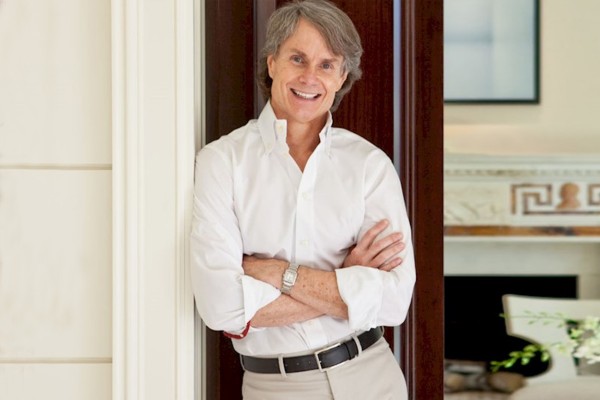 Thomas Pheasant
Thomas Pheasant is internationally recognized for his 30 years of creating interiors. His diverse accomplishments have been widely published in the most prestigious architectural and interior design magazines around the world. In 2005, he was honored by Architectural Digest US with the distinction "Dean of American Design". Based in Washington, D.C. he continues to work on residential and commercial projects throughout the United States, Europe and Asia.