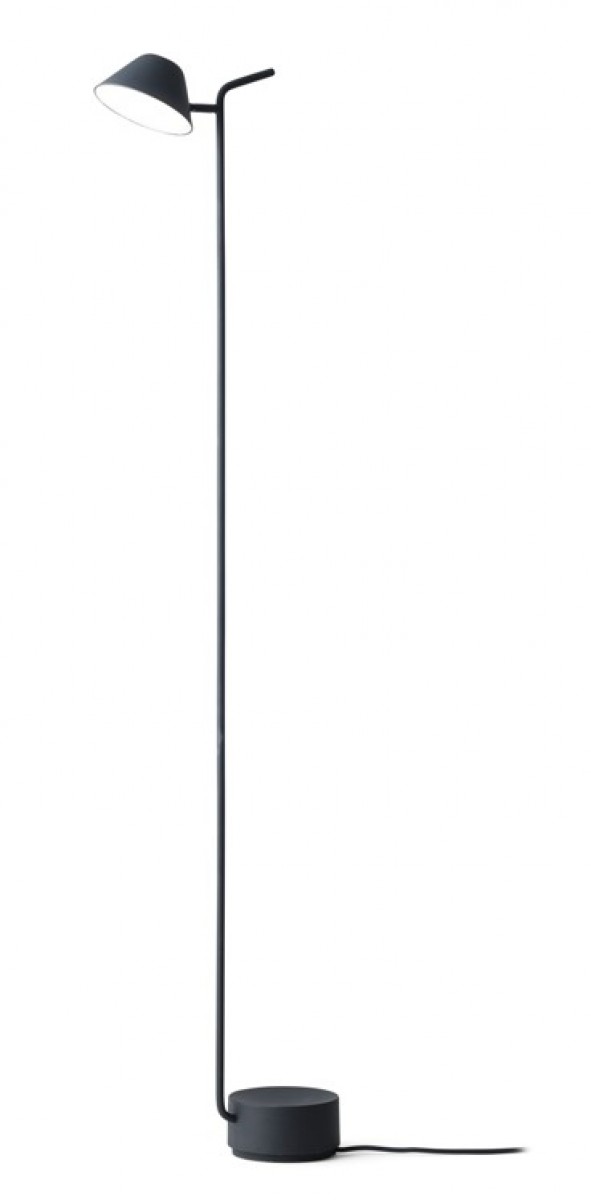 The Swedish designer Jonas Wagell designed the Peek lamp as a floor lamp to accompany a sofa he designed a few years ago. The design is simplistic, humble and somewhat quirky.

He explains, "I find that floor lamps are often big and quite dominant in interiors. I needed a lamp which was small and humble and simply "popped up" where you needed some light. The Peek lamp has a heavy base with a long slender stem and a shade, which gracefully peeks over the back of a sofa or armchair."

The shape and silhouette of the Peek floor lamp was the basis for the smaller Peek table lamp. Use the floor lamp as a reading light by the sofa, or as ambient room lighting. The top end of the stem has a touch-sensitive dot that functions as a dimmer.

Jonas Wagell on the design: "Although the form derives from a functional requirement I believe it's important that the lamp has personality and an expression. I strive to create simplistic objects and products that are intuitive and easy to understand. In essence, the Peek lamps only consist of three parts; base, stem and shade. The form is reduced to the necessities and the expression becomes iconic."

MATERIALS

Powder-coated Steel and Aluminum
Dimmable, controlled by touch dimmer on top of lamp stem
Internally wired 6W LED panel (no bulb), rated for 35,000 hours
Cord length: 250 cm, same color as lamp, soft PVC
Availability
For inquiries, please contact us at +662 129 4577 or LINE: @chanintr.
In-stock product(s) can be delivered within 1 week.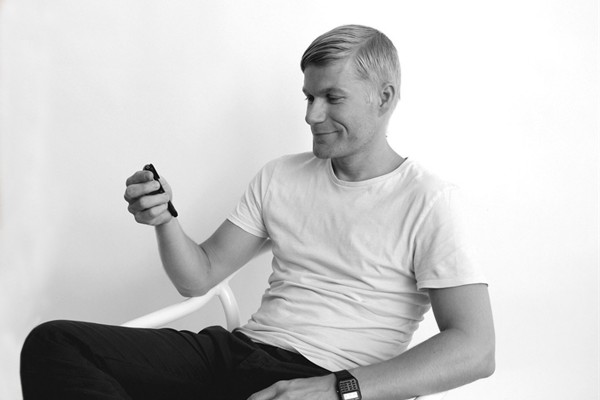 Jonas Wagell
Jonas Wagell is a Swedish architect and designer born in 1973. The studio JWDA was founded in 2008 and is today located in a converted car repair shop in central Stockholm, but collaborations span from Scandinavia to China, Italy and North America. Wagell's architecture work is perhaps most known for the prefab house concept Mini House (2007-2012), he recognized by Wallpaper* Magazine as one of the "world's 50 hottest young architects" shortly after graduation in 2008.