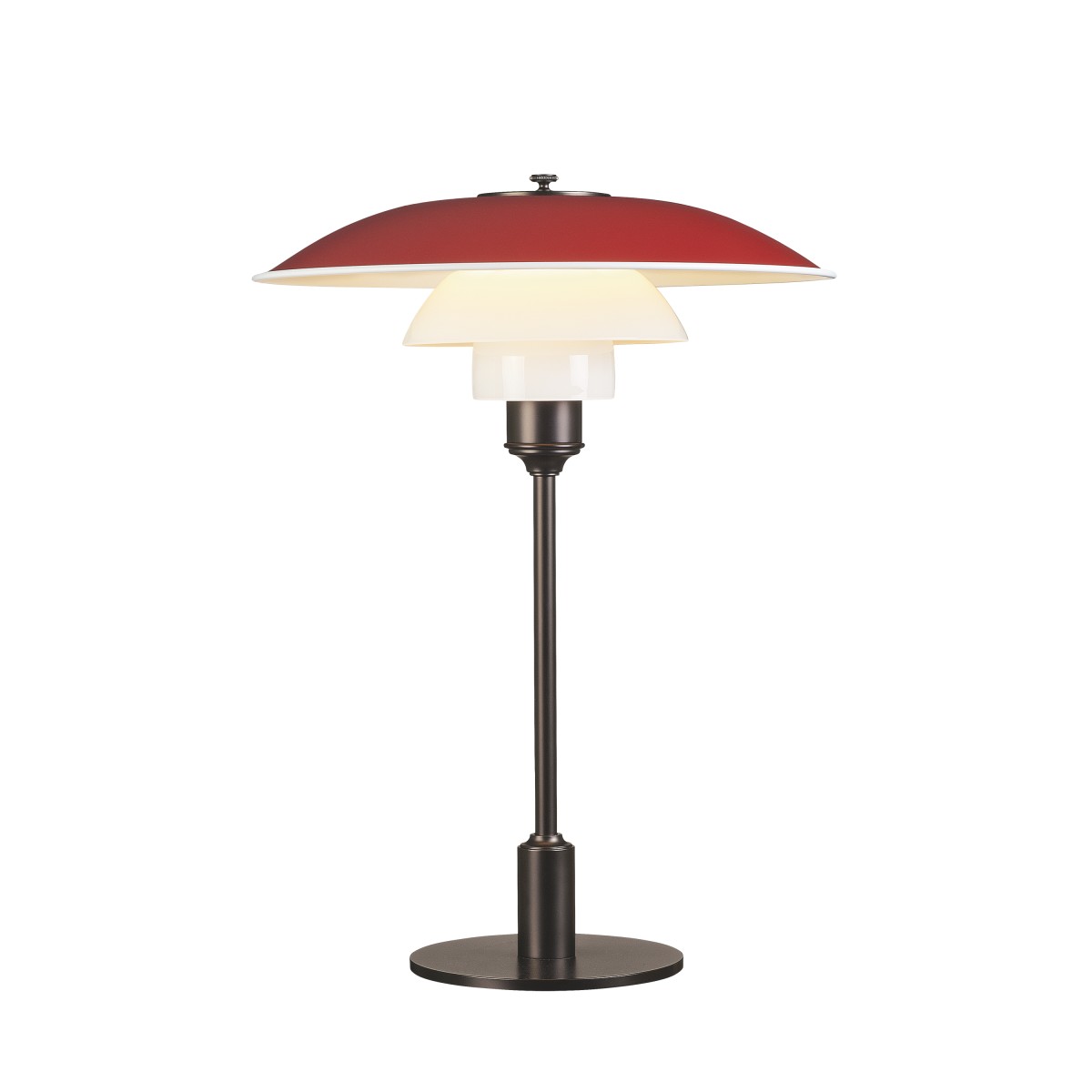 The PH 3 ½-2 ½ Table lamp was designed in 1928 and is one of many development projects undertaken by Poul Henningsen in connection with the development of his world-famous three-shade system. This beautiful table lamp is based on Poul Henningsen's original drawings, and comes with the first type of shade holder, with adjustment screws. The top metal shade has a rolled edge, a decorative and stabilising feature that makes the shade appear thicker than the actual material. The two bottom shades are made of mouth-blown opal glass. The Danish designer Poul Henningsen found that this combination utilises the light source more efficiently, directing the light downwards due to the reflection from the white inner surface of the top shade. The frame is made of brown painted brass, giving the lamp the same appearance as the burnished brass lamps of the time – a process that is no longer recommended due to environmental considerations.

Material Top shade: Spun aluminium. Other shades: Mouth-blown white opal glass. Shade holder: Silk matt brown brass. Stand: Silk matt brown brass.

Mounting Cord type: Plastic with plug. Cord length: 2.5 m. Switch: On the cord.

Weight Min: 2.5 kg Max: 2.6 kg

Light source :1x60W E14

Class Ingress protection IP20. Electric shock protection II w/o ground.
In-stock product(s) can be delivered within 1 week.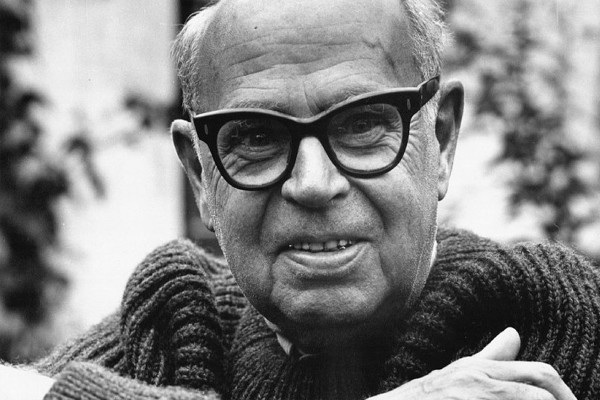 Poul Henningsen
Poul Henningsen was born in Copenhagen by the famous Danish writer. He never graduated as an architect, but studied at The Technical School at Frederiksberg, and then at Technical College in Copenhagen. He started practicing traditional functionalistic architecture, but over the years his interests focus mainly on lighting. He is the legendary creator of the lighting series carrying his name; PH. He can be said to be the world's first lighting architect. PH devoted his entire career to investigating the importance of light for our well being.