This arm chair features softly curved back and seat faces that fit the body snugly, as well as smooth arms that serve to gently support the elbows. The shape of the chair, which seems as if formed from a single thin board being completely warped and wrapped into a seat shape, provides both seating comfort and beautiful form created by using advanced forming techniques and numerous efforts.
Roundish Armchair (Wooden Seat)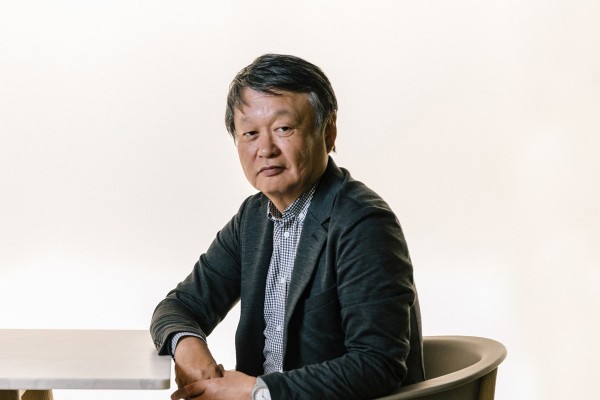 Naoto Fukasawa
Naoto Fukasawa was born in 1956. Graduated from Tama Art University in 1980 and he joined Seiko Epson. He moved to U.S.A in 1989, to join ID Two. He returned to Japan in 1996, established and headed up IDEO's Tokyo office. He established NAOTO FUKASAWA DESIGN in 2003. He designs for leading brands in Italy, Germany, America, Switzerland, Spain, China, Korea, Thailand, Taiwan, Singapore, France, Portugal, Sweden and Finland, as well as consulting and designing for local Japanese companies. His designs span a wide variety of fields, from electronic equipment to furniture and interior spaces.