The designer's commitment and precise technology are in the edges of the top plate and around the door pullers. In addition to the back finish, you can choose a solid or colored top plate, which is also useful for displays and hospitality.

Japanese Ash NF / WNF / DBR / GY / DGY / BL / NFPWT / NFPDG / NFPBL / NFREM / WNFPWT / WNFPDG / WNFPBL / WNFREM / DBRPWT / DBRPDG / DBRPBL / DBRREM / GYPWT / GYPDG / GYPBL / GYREM / DGYPWT / DGYPDG / DGYPBL / DGYREM / BLPWT / BLPDG / BLPBL / BLREM / MBRPWT / MBRPDG / MBRPBL / MBRREM / BLPWT / BLPDG / BLPBL / BLREM
Walnut CW / DBR / CWPWT / CWPDG / CWPBL / CWREM / DBRPWT / DBRPDG / DBRPBL / DBRREM

The top surface is either solid wood or color-coated MDF.
The backside is also veneered.
Accessory: height adjusters only in the front side; illumination(LED) inside; shelf boards W:47.1 cm - 2 pcs.
Ten High Board Bar
No product available in any showroom.
For inquiries, please contact us at +662 059 7750 or LINE: @chanintrcraft.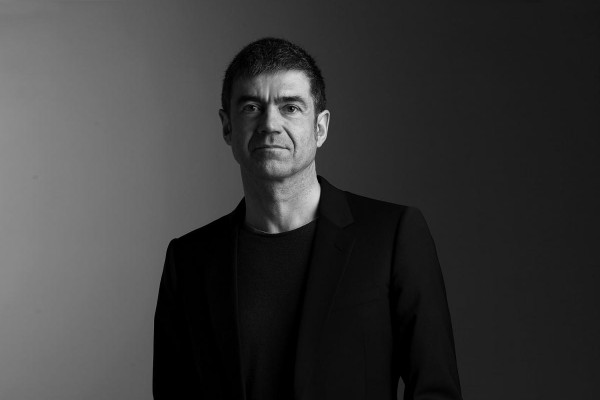 Michael Schneider
Michael Schneider was born in the south of Germany in 1962. He studied product design at the Academy of Fine Arts in Stuttgart between 1984-1989. In 1987-1992, He was a designer at Phoenix Design and founded designschneider In 1993, in Cologne and moved the office to Berlin in 2009. He focuses on product design, furniture, exhibitions and research trends. He cooperates with many foreign companies, for whom he proposes products oriented on uniqueness, functionality and utility in everyday life. He has also lectured at universities and is the recipient of many international awards.