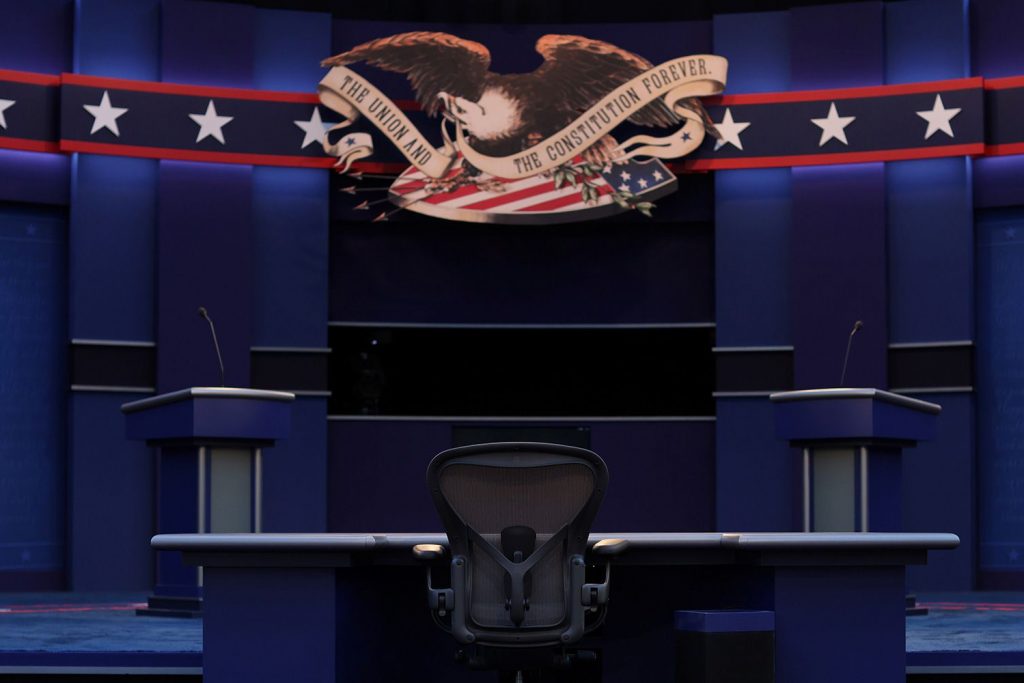 Message in a Chair
20 Oct, 2020
In any room setting, furniture can play a big part in dictating the tone and in shaping people's behavior. So when it comes to a historic event that is televised and watched all over the world like the United States presidential debate, it's safe to say that a lot of thought goes into setting the scene.
In the first televised U.S. presidential debate back in 1960, Richard Nixon and John F. Kennedy sat on Hans J. Wegner's iconic Round Chair. The modern Danish design of the chair was a clever—and intentional—pick, for it represented faith in the future during a period when America was looking to elect a head of state who could turn the economy around and come up on top in the midst of the Cold War.
Now in 2020, as the U.S. faces some of its toughest challenges in recent years, the presidential debate becomes an even more important night, a chance for each party to win the hearts of Americans with their platform. The Aeron chair that was chosen for moderator Chris Wallace and vice presidential candidates Kamala Harris and Mike Pence is a true American icon. Nicknamed the "Dot-Com Throne" for its immense popularity in the Silicon Valley tech industry of the late '90s, the Aeron chair by Herman Miller was one of the first task chairs to successfully implement a mesh seat. Today, it's the world's bestselling ergonomic chair and remains one of the best task chairs you can buy. Perhaps the Aeron Chair was chosen, then, for its positive all-American qualities: a sign of true American innovation with a Made-in-America badge from a world-renowned American company that's known for revolutionizing the way people work. At a time when the U.S.'s power is dwindling, what other chair could represent American optimism as well as the Aeron chair?