A Slice of Paradise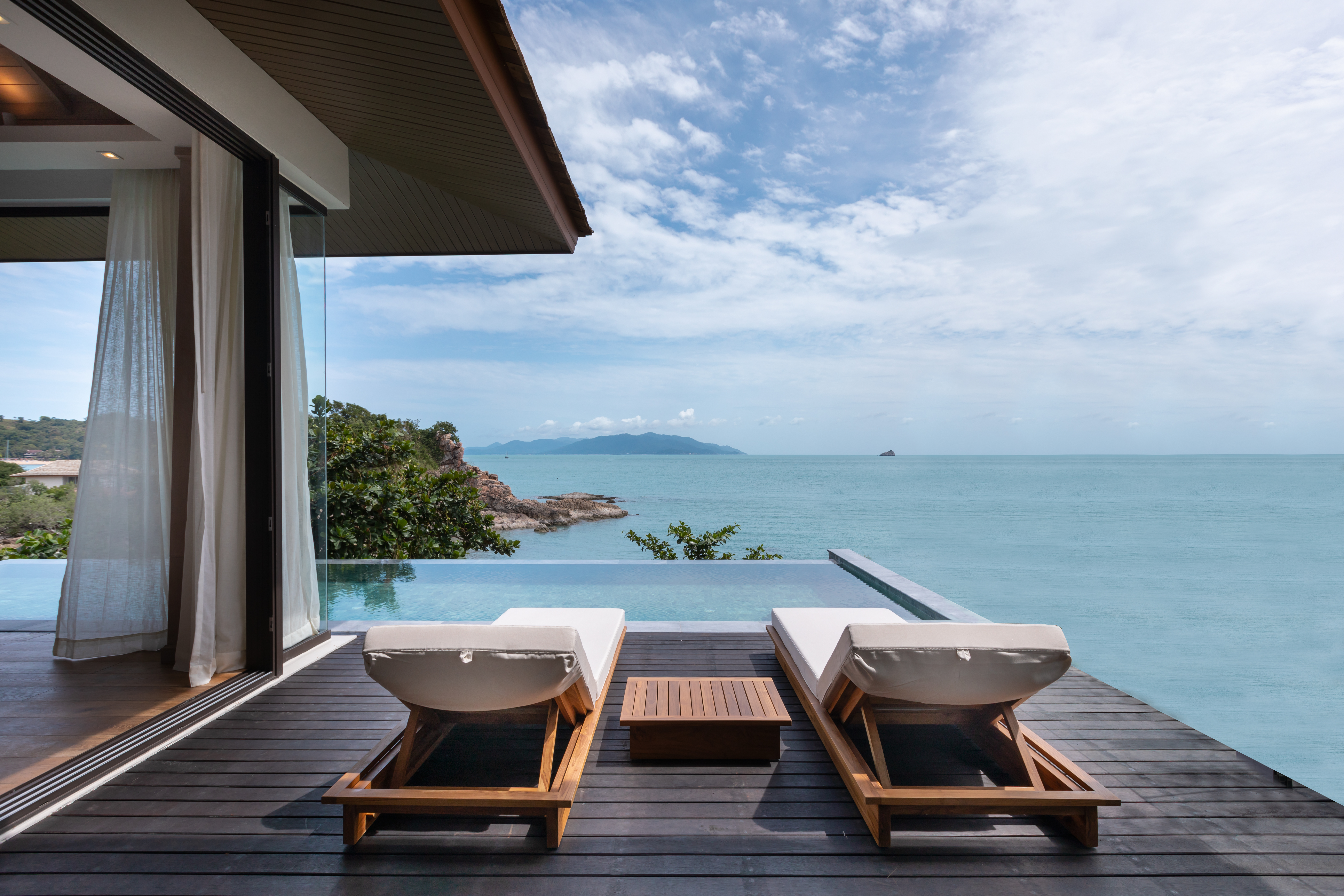 Text by Uracha Chaiyapinunt
Koh Samui is one of those places you either love… or you don't. People who love it enjoy the beaches, water activities, stunning views, infamous nightlife and the island's proximity to Bangkok, making it a convenient weekend getaway for city folks. Those who don't, complain about the commercialization of the island. They moan about the overpriced food, crowded beaches and loud tourists. Cape Fahn Hotel, Cape & Kantary's newest property, is unique in that it answers to both groups. Located on its own private island Koh Fahn, off of Choeng Mon Beach, Cape Fahn offers guests absolute privacy, while still being a stone's throw away from the life and party of Koh Samui. Those looking for a relaxing break can spend their entire trip on Koh Fahn alone, taking advantage of the hotel's amenities. Meanwhile, those who find pleasure in Koh Samui's chaos can always cross over to the main island.
When we got to the meeting point at Samui International Airport, we were greeted by members of Cape Fahn Hotel, who ushered us into the van with other guests. From there, it was a quick 10 minute drive to Choeng Mon Beach, where a small boat took us across to Koh Fahn. We were surprised at how close the private island was to the main shore; we imagined Koh Fahn to be further away, somewhere in the middle of the ocean, because of its promise of privacy. "It's even possible to walk the 300 meters over to the hotel during low tide," our driver told us. "Some guests have done it before." We later learned that the mere 300 meters made a world of difference though. Those 300 meters across the water is what allows Cape Fahn and its guests the luxury of solitude, peace and serenity.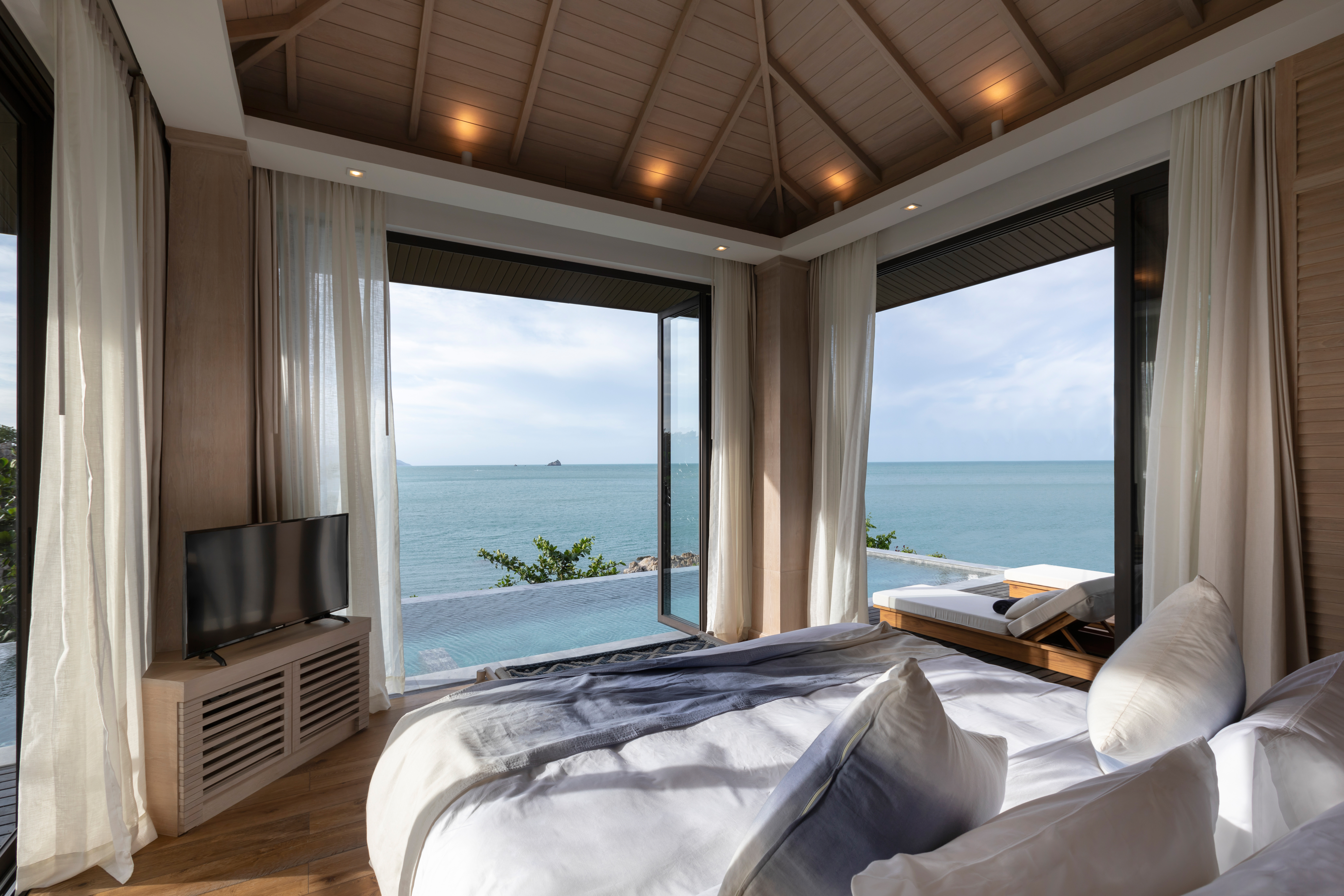 Once we settled into the hotel, there was no reason to ever leave. Cape Fahn's 22 villas are all spacious, with a separate living room, bedroom, bathroom, outdoor shower and an 8-meter private pool. Meals, drinks and the sun could all be enjoyed within the comfort of our new home away from home. When we did leave, it was mostly to go to Hue, the hotel restaurant that serves up Thai and Western food. The food at Cape Fahn was one of the highlights for us. We initially planned on heading over to Koh Samui for dinner somewhere else one night. Could we really eat lunch and dinner at Hue for three days straight? However, the variety in the menu kept us on Koh Fahn for 3 whole days. We switched between Thai fares – the Wagyu Khua Kling, Kao Mok Gai and Gaeng Jued – and Western dishes – pizza, ravioli and steak. On one of the mornings, we chose to have our compli- mentary breakfast at our villa's pool, and a selection of cold cuts, cheese, baked goods and eggs arrived in a floating tray. Cape Fahn spoiled us.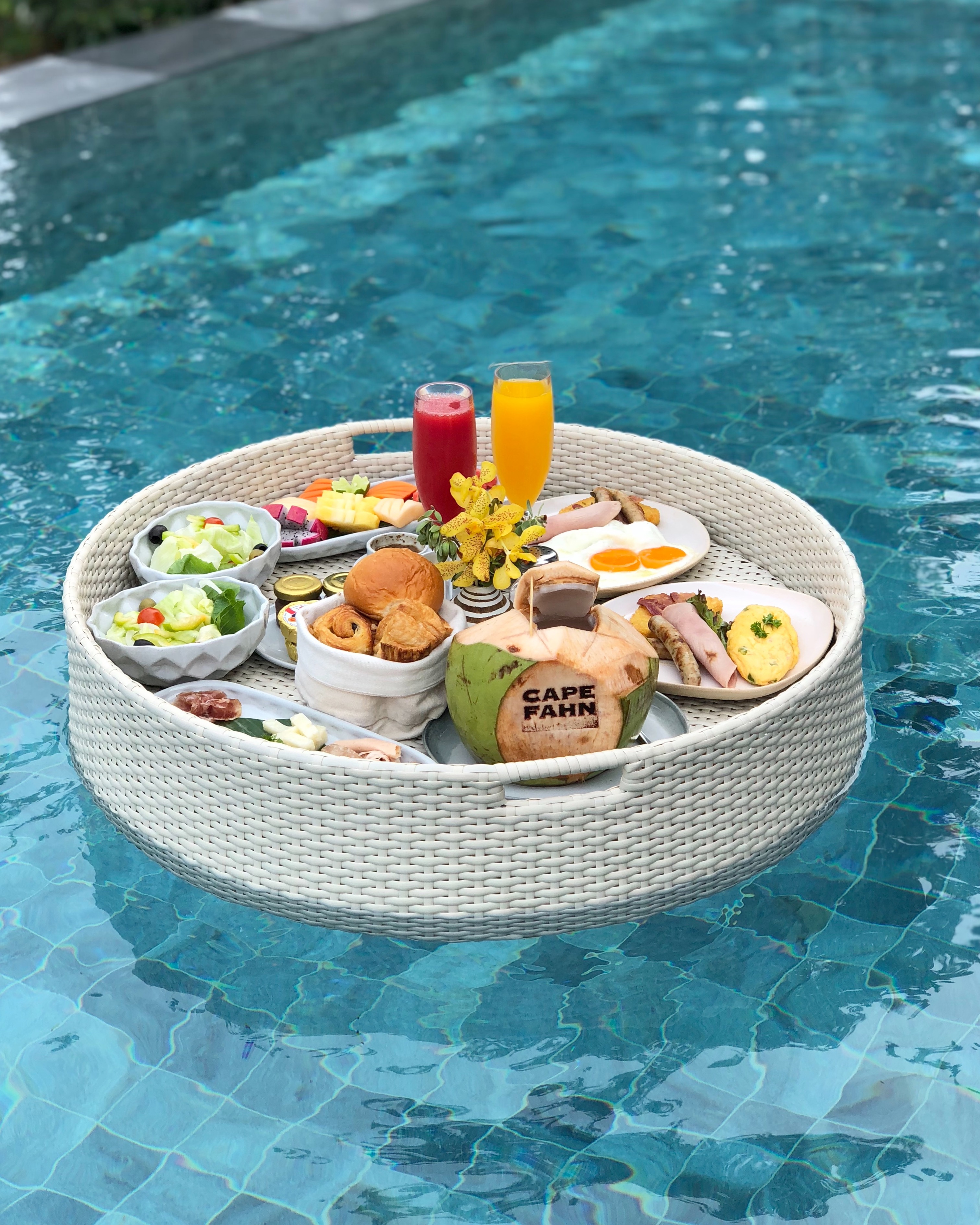 During our three-day stay, we also spent time exploring the rest of the property. We went to the beach and paddle boarded (you can also kayak and snorkel). We took a complimentary private yoga class one morning, and wish we stayed longer so we could also take Thai boxing and pilates. We spent three days doing absolutely nothing, far removed (alright, 300-meters removed) from the rest of the world. We ate, we tanned, we napped, and repeated this cycle until it was time to check out. We never wanted to leave.