A Walk Down Memory Lane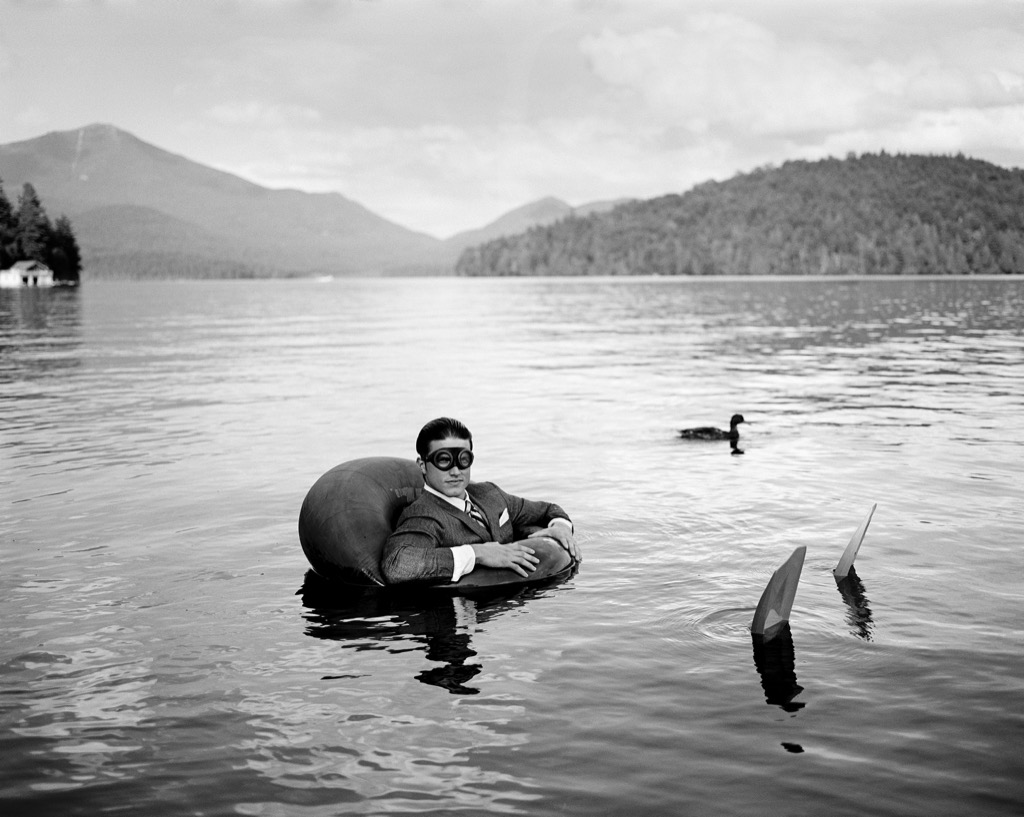 To those that didn't know him personally, Rodney Smith was an acclaimed photographer who captured striking images.
To those who were closely acquainted with him, Smith was kind, passionate and full of life.
Read what his friends describe as their favorite memories of him.
"My favorite memory of Rodney was driving around Buenos Aires in a van scouting locations for an upcoming Visa commercial. Rodney was hired by a Latin advertising agency to deliver this epic, cinematic commercial except they hired the wrong person. They wanted new, slick and modern and Rodney's work was timeless, classic and artful. Rodney and the agency could not have disagreed more about the creative approach and at this point during a contentious and tumultuous prep we were driving around this amazing city, Rodney and the film crew in one van and the agency in another. We spent the day laughing uncontrollably at the agency creatives and some of the hilarious things they said that when we would stop to see a location, we would all pile out of the van still cracking up. The guys would look at us, they knew we were laughing at them and were so annoyed but we just couldn't stop ourselves. This set the tone for the entire project. Eventually, Rodney and the agency guys stopped speaking and I had to be the go-between for every conversation and every note. The takeaway line which made us cry in laughter every time we repeated it was 'Rodney, I do not share your vision."
— Alec Sash, Producer
________________________
"We were shooting a campaign for the New York City Ballet, and we managed to use the attic space high up inside the tower of the Chrysler Building in Manhattan, one of the most iconic symbols of the city.
We were experiencing a place few people knew about or had ever seen. The incredible vaulted Art Deco ceilings and triangular windows all reaching for the sky, the wonderful light pouring in and the grace and elegance of the dancers all came together to create an unforgettable moment.
Roddy was in sync with all these elements and created incredibly beautiful images."
— Terence Falk, Rodney Smith's Former Assistant
________________________
"I moved to New York City as a budding photographer. I would commute out to Snedens Landing when I worked for Roddy. One day while I was at work my apartment got robbed and unfortunately, all my cameras and camera equipment got stolen. It was a devastating blow to me as I was still struggling to make ends meet. A couple of weeks later, Roddy called me into the garden room and presented me with a brand new Hasselblad camera. It was the most generous thing anyone had ever done for me. I will never forget that incredibly kind and thoughtful moment."
— Patricia Barrett, Rodney Smith's Assistant and Master Printer
________________________
"My favorite memory and interaction with Rodney will always be when I was introduced to him by Jill Cohen. Rodney and I had hired Jill as our book agent. She knew that I had a love and appreciation for fashion, photography as well as the home and garden. She introduced us at his house when I was visiting her in New York. It was such a special home, filled with so many wonderful things he could not wait to tell us about. He was so excited to share his world with people who appreciated his amazing work."
— Suzanne Kasler, Interior Designer
________________________
"I remember a project in Argentina (Alec was our producer), where Rodney and the creative team weren't on the same wavelength. It created very comical and difficult situations. I loved how Rodney steadily fought to hold his vision."
— Sabine Feuilloley, Fashion Stylist
________________________
"One of my favorite memories was a weekend I spent at his home reviewing his book layout prior to publication. He took me to lunch at his favorite local Greek restaurant where we talked about life, family and the art world. It was one of the few times we had to just sit and share life stories and I will never forget it."
— L'Anne Gilman, Director of Gilman Contemporary