AD HOC/ADDENDUM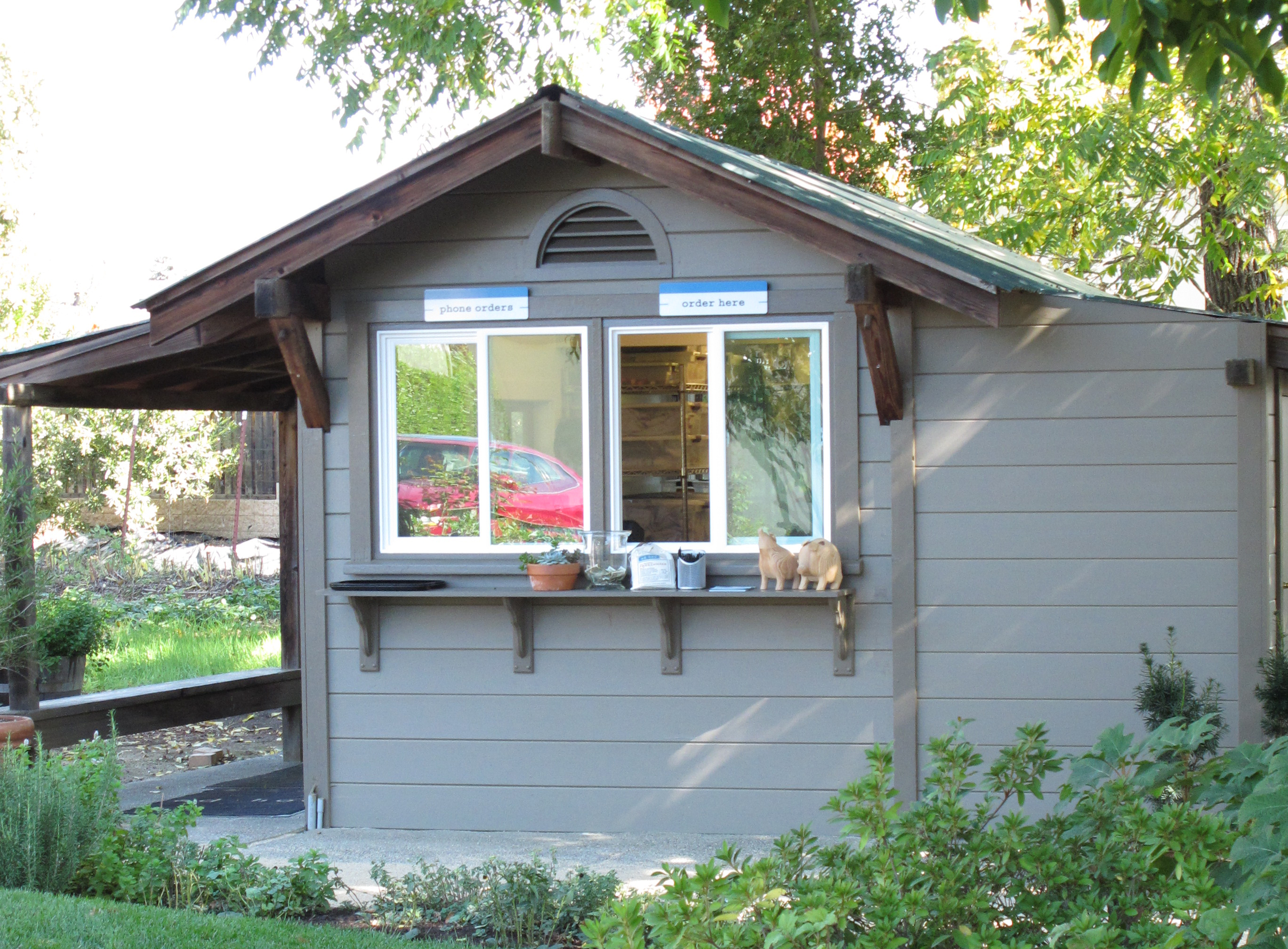 Part of Thomas Keller's empire, we were told that Ad Hoc is The French Laundry for the young. Actually, it's a family style restaurant serving all of the comfort foods of America. There is one set menu for each evening, one set price and everyone at the table eats the same thing. We found this approach quite warm and familial as everyone can help serve the soup, plate the pork chops and dish up the fresh side dishes, which come from The French Laundry gardens. We especially enjoyed the enthusiasm of the servers as they explained in great detail that evening's menu and its preparation.
Ad Hoc serves dinner five nights a week 5:00 pm to 10:00 pm (closed Tuesdays and Wednesdays) and Sunday brunch 10:00 am to 1:00 pm to make your reservation online, please visit opentable.com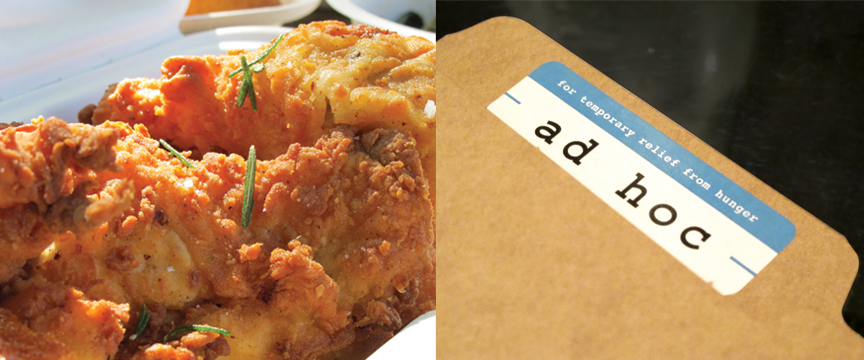 True to its name "Addendum" is an addition or footnote to the Ad Hoc family, serving boxed fried chicken lunches to go Thursdays through Saturdays from a little "shack" in the backyard of Ad Hoc. You simply order and choose a picnic table under the trees to dine at. By no means fancy, but authentic. We were even surprised when the white meat was succulent and juicy. The sides are delicious but we would just take the fried chicken alone.
Please note Addendum is closed Sunday through Wednesday. For $16.50, guests have a choice of either our famous buttermilk fried chicken or barbeque, two of the most popular items on the Ad Hoc menu.
AD HOC/ ADDENDUM
6476 WASHINGTON STREET YOUNTVILLE, CA
+1.707.944.2487
ADHOCRESTAURANT.COM