B Solitaire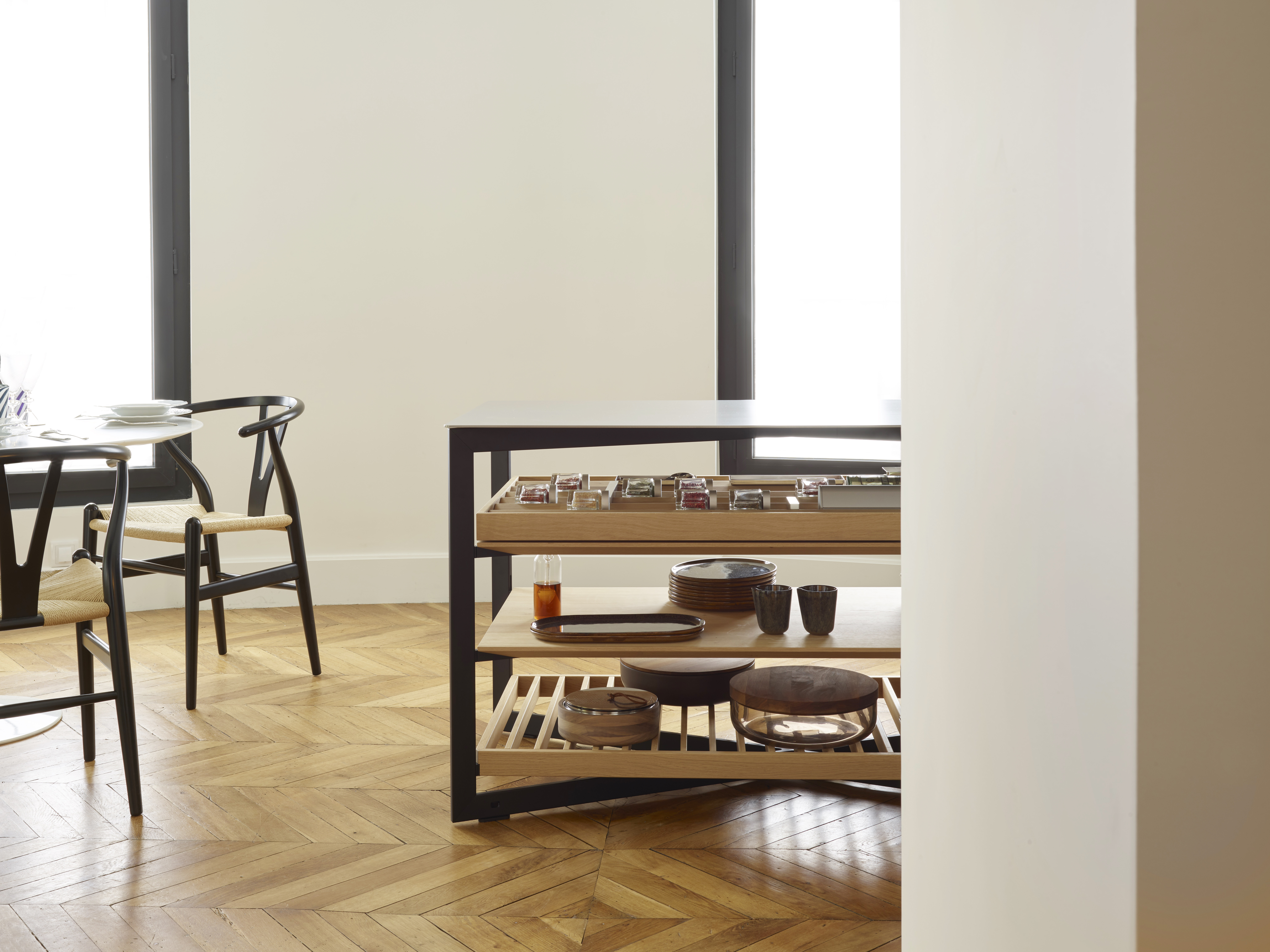 Those of you who have experienced the bulthaup kitchen are well aware of the quality and design of the brand. Recently bulthaup has unveiled a capsule collection of furniture that extends from kitchen to living room and bedroom.
bulthaup b Solitaire represents the entire living space and offers a range of exquisite yet simple furniture pieces to complete the modern lifestyle. A solid foundation is the basis for each constructions, which you can combine with various overlays and fittings such as grids, shelves, and pull-out trays to match your needs. For example, the small aluminum frame can be paired with solid oak, stainless steel or glass.
Our favorite is the b Solitaire dining table and bench, which becomes the center of the living space. Casual yet functional, each table is one of a kind as the top is made of warm solid oak. The wood is selected purposely for a natural and harmonious overall appearance while the padded cushion is made of naturally tanned and waxed cow leather. It is the perfect invitation to share with friends and family over a home cooked meal.