Best in Show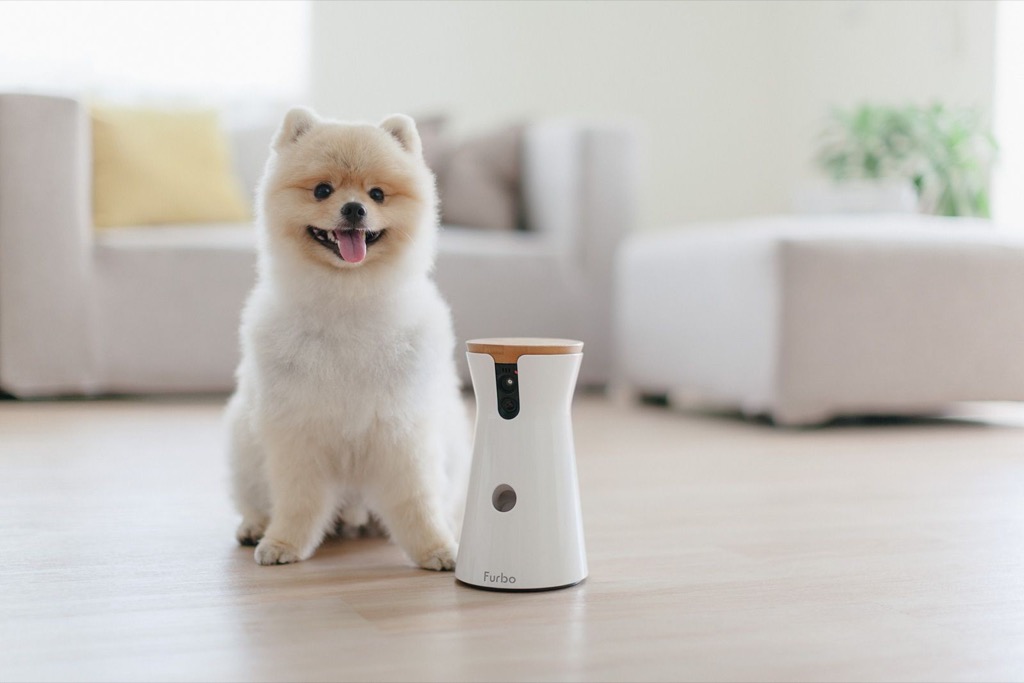 Text by Belle Phavichitr
Dog lovers rejoice!
No more separation anxiety or sad puppy look from your beloved dog when you are about to close the door and leave home for work. Meet Furbo, a hi-tech, full HD WiFi doggie camera and dog trainer all in one.
Not only does Furbo allow you to see and talk to your dog on your smartphone while you are away, but it also sends barking alerts when your dog needs you and tosses treats to reward them. Furbo features a 160-degree wide angle lens with infrared LED night vision that monitors your dog's safety day and night. With its Doggie Diary Cloud video recording, you can replay the clips and never miss those special moments of your dog again.
In addition, Furbo also works well with Alexa with only a few easy set-up steps. Pet owners can schedule voice commands via the Alexa app for treat-tossing.
When Furbo was launched in 2016, the doggie device was the most successful crowdfunded pet-tech project, raising more than $500,000. It has since become the #1 bestseller on Amazon with over 12,000 positive reviews.
With the holidays upon us, give your furry friends or their owners some joy and laughter with Furbo during these stressful times.