Bobbi's New Address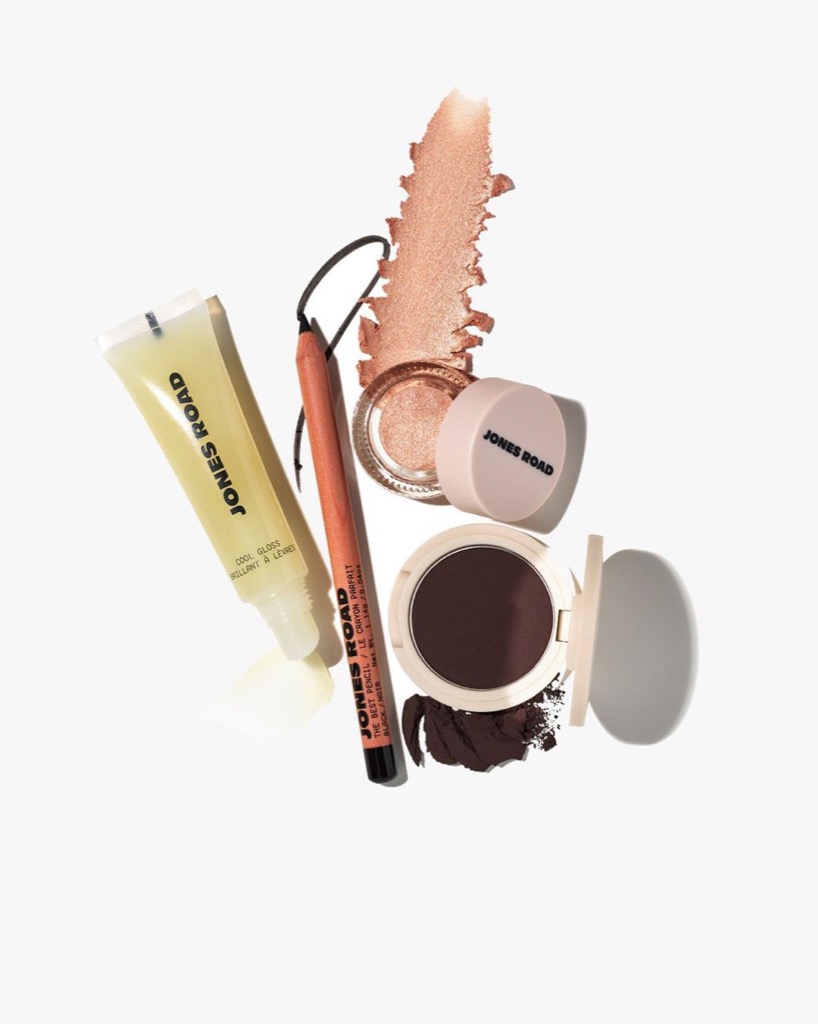 Texted by Petch Kingchatchaval
For over 20 years, Bobbi Brown has built her career upon a simple goal: making women feel good about themselves. "You should stand out, not your makeup," she wrote in her seminal book, "Teenage Beauty," first published in 2001. Today, this statement still rings true. Amidst an industry that constantly ushers in new trends and aesthetics to aspire to, her beauty philosophy remains refreshingly achievable. Women buy her products because they want to look like themselves — just better. Her name is synonymous with natural beauty. The successful launch of her new clean beauty brand, Jones Road, is further proof of that.
Brown began her career as a freelance makeup artist in the '80s, when the makeup look du jour was a study in severity: harsh contour, overlined lips and foundation purposely chosen to be several shades too pale. By contrast, her laid-back approach to beauty was a revelation. She taught women to match their blush shades to their cheeks after exercising. She hand-mixed store-bought foundations with theatrical makeup to find an exact color match for each complexion. And when she couldn't find the perfect products to create the look she wanted, she simply made her own. In 1991, her makeup line, Bobbi Brown Essentials, debuted with just 10 shades of natural-toned lipstick and was swiftly acquired by Estée Lauder. Brown remained as the company's creative director until 2016, when she surprised the beauty world by announcing that she was leaving her hugely successful namesake brand to pursue new ventures.
And pursue new ventures she did. After leaving the company, Brown unveiled a series of projects, including a boutique hotel, an editorial website and a nutritional supplement brand. However, the jewel in her crown arrived last October, when Jones Road was launched on the very same day that her non-compete with Estée Lauder ended. The brand made its debut with six curated "hero products," the brand's nickname for user-friendly items designed to flatter everyone. Brown explains that she wanted to create "the makeup equivalent of a Swiss Army knife: easy, cool, multi-purpose products that could be used to nail any look." There is the Miracle Balm, a cushiony tinted cream with a hint of shimmer, designed to be used all over the face for a soft-focus glow. The wet-look Cool Gloss is formulated for both eyes and lips in order to create a more avant-garde editorial effect, something that her eponymous brand never really aspired to.
"NOTHING ABOUT JONES ROAD IS THE SAME AS WHAT I'VE DONE IN THE PAST," SHE SAID.
"THE PRODUCTS, WHERE WE'RE MAKING THEM, THE PACKAGING WE'RE USING AND HOW WE'RE MARKETING IT — EVERYTHING HAS CHANGED."
There is a distinct sense that Jones Road is more experimental than Brown's namesake line, with a playful sensibility that reflects its status as a direct-to-consumer brand in the vein of cult favorites like Glossier and Warby Parker. Most notably, the brand has found a home in the clean beauty category, proudly stating: "We follow even more stringent guidelines than those set by the E.U. to eliminate over 2,700 potentially harmful ingredients from our formulas." Brown explains that she was fascinated by clean beauty, yet frustrated with the lack of high-performance clean makeup products on the market, and so Jones Road was born. But the more things change, the more they stay the same. With this dynamic new brand, Brown continues to champion the things that she has always stood for: inclusivity, self-acceptance and excellent lipstick.