Bold Roots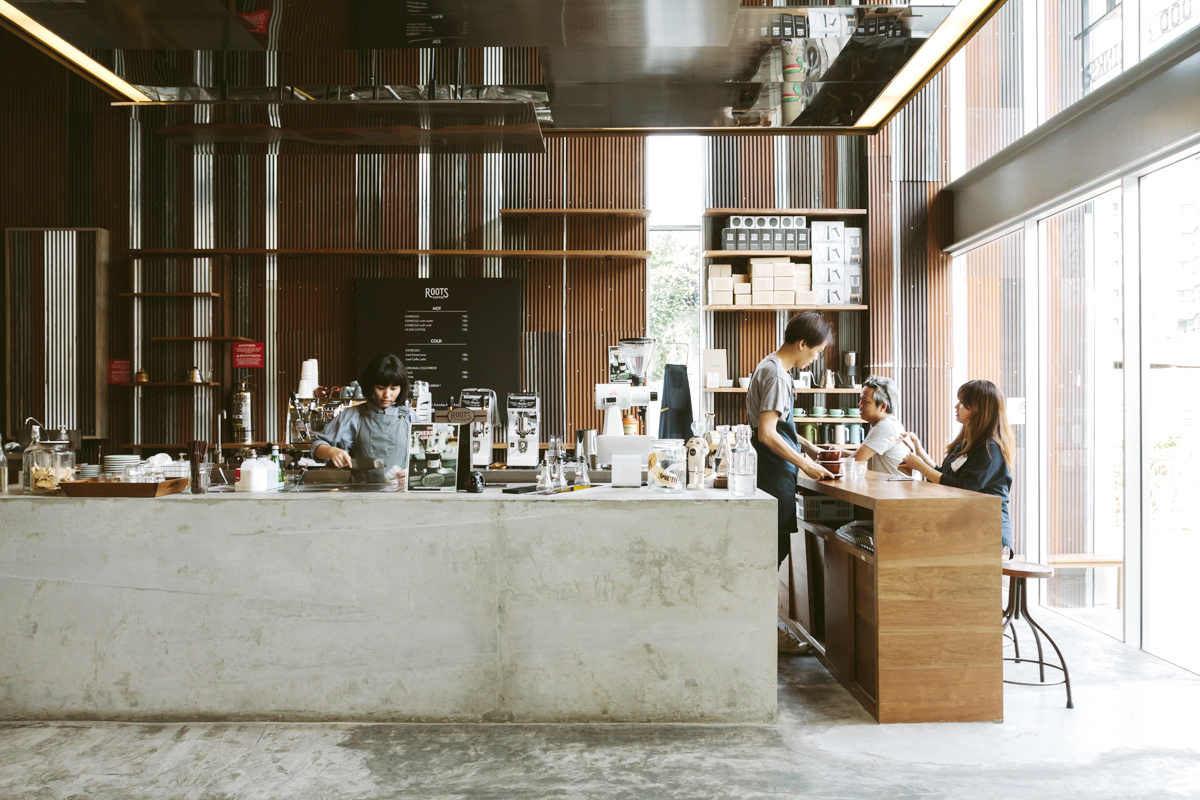 It is hard not to notice the prevalence of coffee culture in cities, both big and small.
When we were looking for a reliable source of java for our own F&B outlet, Roots Coffee, a Bangkok-based coffee roaster and cafe operator came highly recommended. We heard of them before but had yet met in person. A quick meeting was set up and we were finally introduced to the 'Coffee Geeks' behind Roots. These coffee enthusiasts just want to serve you good coffee, one that doesn't only taste good but also reflects the goodwill and good intentions that go into every cup. Roots Coffee began as a micro roaster specializing in sourcing the finest international coffee beans back when nobody really cared about coffee origin, bean quality or brewing techniques. This small team kept pushing the limits and over the years educated and transformed the coffee culture in Thailand by working closely with local producers to develop the cup-to-farm approach.
Their cup-to-farm practice, in which they devote a part of the revenue to improve the lives of people involved in the journey
of their coffee, allows them to showcase specialty coffee and makes a positive impact on the coffee community. They do believe in taking good care of their baristas, roasters, processors and farmers who help each other grow the business.
Our favorite of theirs, 'Pangkhon' single origin coffee from Chiang Rai (elevation of 1,500 meters) goes through a unique method called the Kenya style wash process. The coffee skin is removed and left overnight in a fermentation tank without any water. The next day, the coffee is washed in water before being dried on raised beds. This coffee is complex with fruity flavors of berries and plum. They roast this coffee to preserve all of its natural flavors from the origin, while achieving the perfect balance between acidity and sweetness. Good either hot or with ice and milk.
We feel lucky to have such a passionate and dedicated team making great coffee in Thailand and being able to offer it to our customers at Clinton St. Baking Co.