Brandless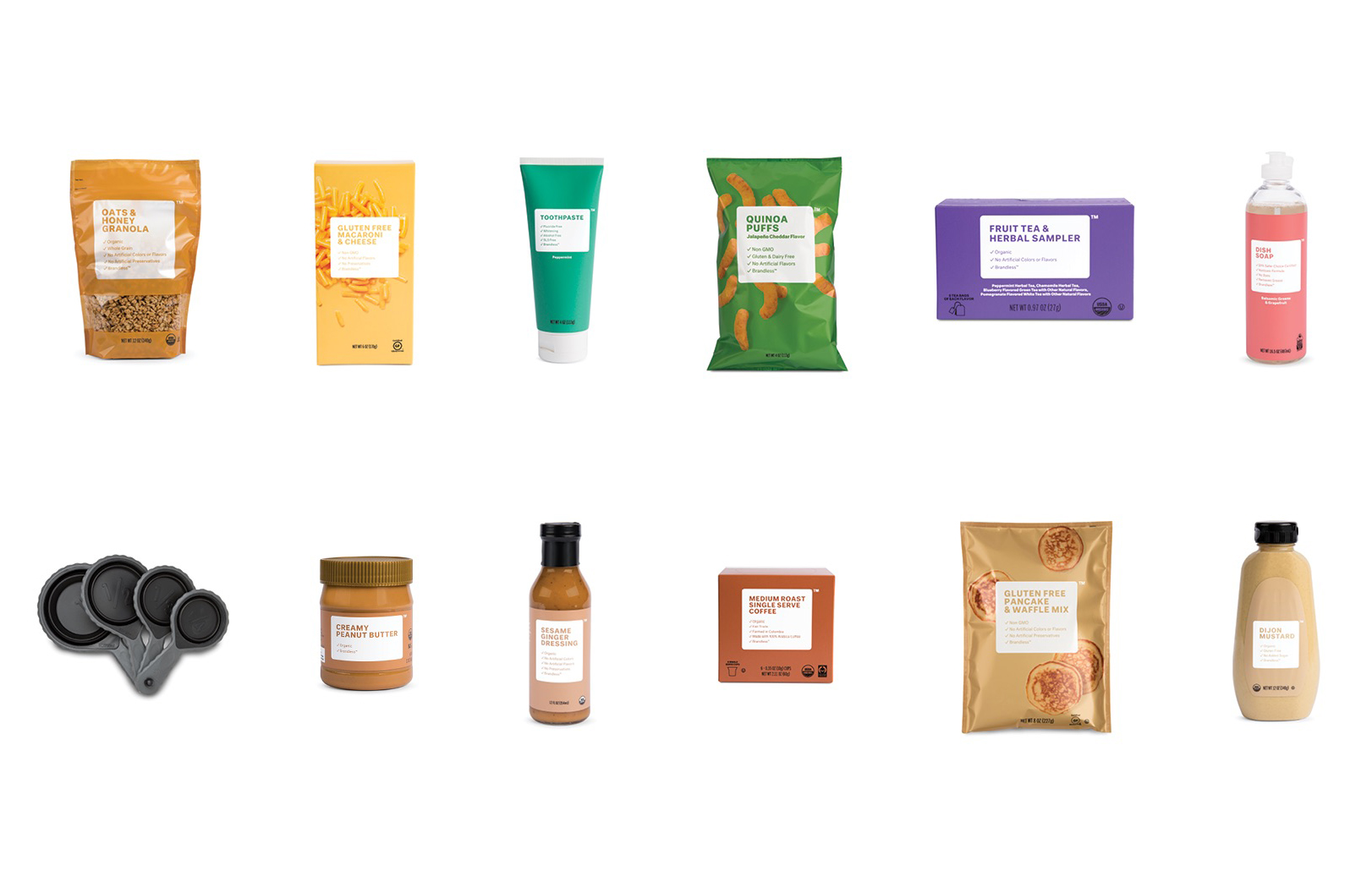 Do you get exhausted every time you go grocery shopping? Are you frustrated that it takes time to go through and choose the right products while all the fancy labels might be there just to entice you? And what about those in-store promotions, 'price-cuts' and the coupons? Not to mention having to schlep all of it home.
Enter Brandless, a San Francisco-based online start up that offers a variety of grocery products delivered right to your doorstep. The catch is everything is $3. Yes, all items, from blueberry flax granola to extra virgin olive oil to paper towels, will cost you one single price – three bucks each. Their core mission is to offer unrivaled quality products without 'Brandtax' – the hidden costs that come with buying a national brand. They claim that by offering direct-to-consumer products, the average savings is up to 40% compared to typical leading brands.
Founded by two celebrated Silicon Valley darlings, Tina Sharkey and Ido Leffler, Brandless has raised more than $50 million over three rounds of funding from major tech investors who truly believe in this business model and that the way consumers – especially millennials, buy everyday essentials, whether it is canned food, cleaning supplies or dinner plates, has changed.
Over 200 of their everyday essentials are mostly non-perishable and include pantry staples like dried pasta and maple syrup, beauty and personal care products and housewares, ranging from non-GMO, sometimes organic, fair trade and kosher to gluten free or no sugar added. Their R&D team, headed by Rachael Vegas – a Target veteran, constantly tries, tastes and samples hundreds of formulations for deliciousness, safety and quality. Then they partner with their suppliers to create simple packaging with no brand and also limiting waste.
Even though they only offer limited SKUs for now, we were surprised to find Gochujang sauce, a popular Korean spicy cooking sauce on their website. An Epicurious editor tested a chef knife and was impressed by its quality and performance. Some beauty bloggers raved about Brandless beauty products like the facial moisturizer, lip balm, hand soap and cotton balls.
Shipping is a $5 flat rate fee per shipment and if you are a B.More member, shipping is free for all orders over $48.
Another feel good point is Brandless partners with Feeding America, the nation's leading domestic hunger relief organization and a meal is donated every time someone places an order on brandless.com.