Bread on the Rise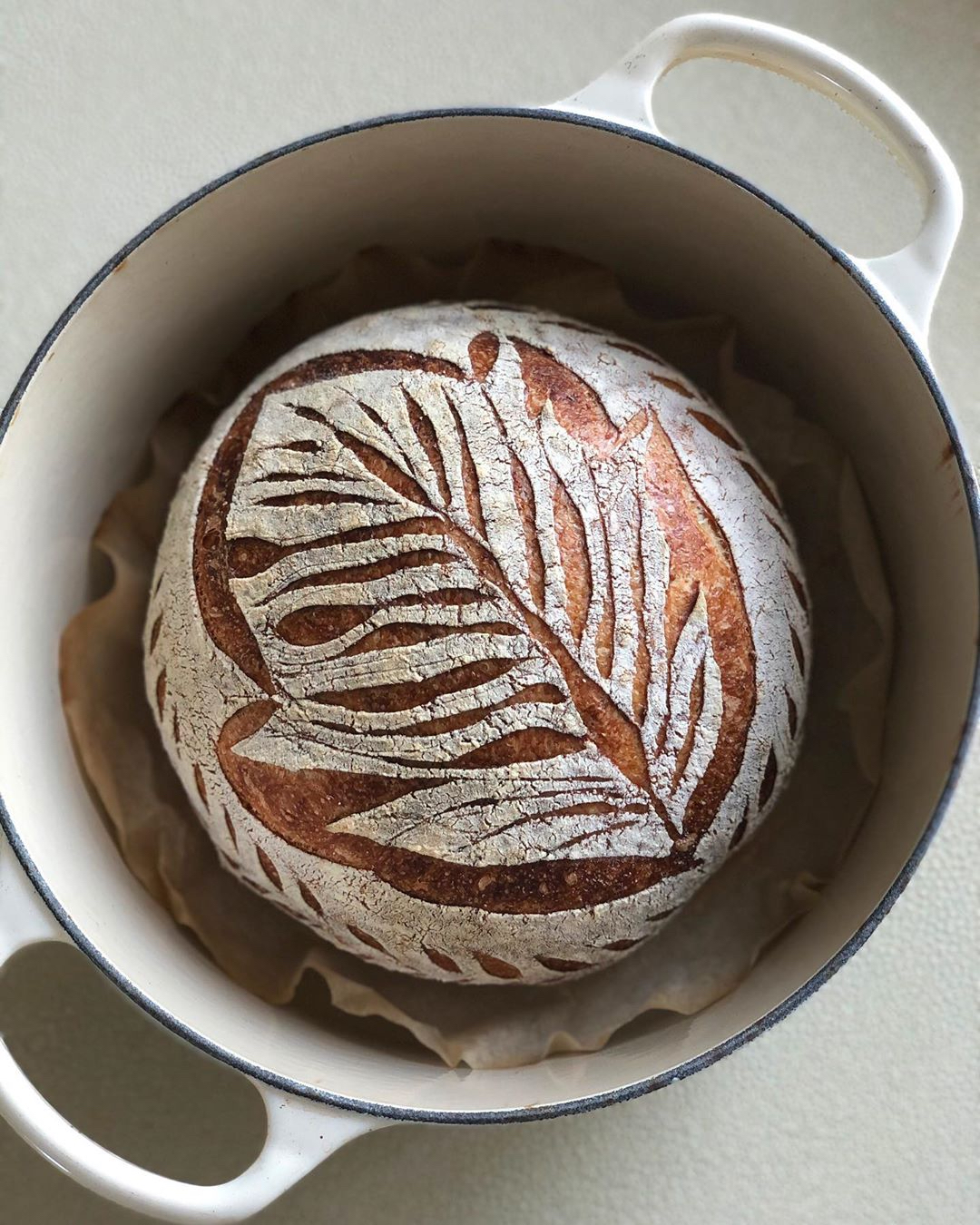 Text by Sarah Poff
Elbows deep in dough, Owen Cochrane and his enlisted children have been seizing the day whipping up bread. This uncertain time has taught everyone, including them, to cope and find pleasure in different ways.
While social isolating amidst a pandemic and its ensuing anxiety, many of us find ourselves in the kitchen—as quarantined bakers. Confined to our homes, the kitchen has become an oasis for creativity and calm.
As the pandemic stretches on, it seems the whole globe has ignited their ovens, with the hands-on habit contributing to a spotty supply of baking staples around the world. Flour and yeast have become precious commodities in Spain, France and Australia, where flour sales quadrupled since the initial weeks of lockdown. In the U.S. and UK, yeast shortages have been deemed "unprecedented" by suppliers. It's this simple, often overlooked art that had, before the pandemic, seen a steady decline ever since mass production took over from local artisans.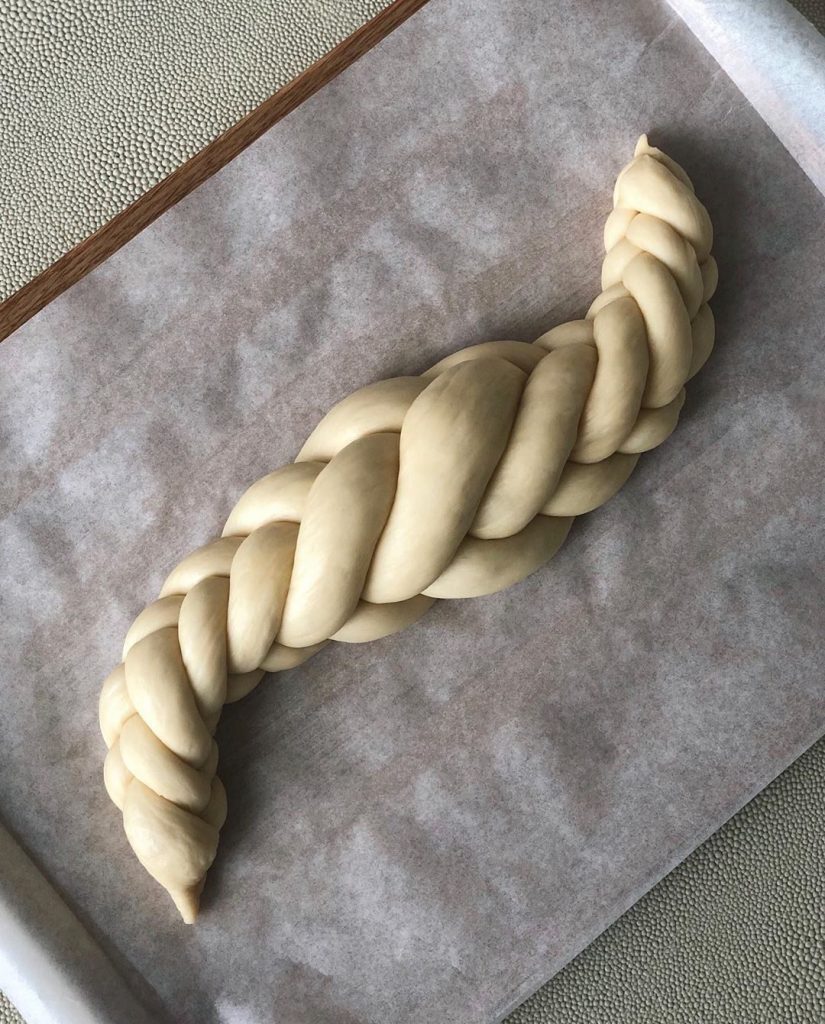 We asked two long-time bread advocates and baking masters what they thought of the current baking pandemic, and potential reasons behind it.
Baking has long been a creative outlet for Bangkok-based home baker Beverly Chen, also known as @meimeibakes on Instagram, but in this new socially distant world, that need has only grown. Beverly has been opting for screen-less activities while stuck at home, and baking has been a welcome escape. "It's very refreshing in this kind of environment to be able to work with my hands and not think about anything else… it's the best form of therapy," she said.
Beverly is not alone. Across the world in the UK, Owen, an avid sourdough baker who goes by @_flour_salt_water on Instagram is also using his close proximity to the kitchen for the better. It's on his popular Instagram account that Owen shares his beautifully decorated loaves and uniquely practical sourdough recipes.
In the weeks since Owen and his family began sheltering in place in their Brighton home, where they're juggling work, home-school, housekeeping, and parenting, he can dish out daily bread. "It's now as much a part of my day-to-day life as getting dressed or hiding in the bathroom from my children."
"I did anticipate this," says Owen of the uptick in bread making, "Baking is such a basic, ancient and elemental part of humani- ty. In situations with lots of time on our hands, it makes perfect sense for people to revisit it."
Looking into the canon of history, there's been a parallel fluctuation between periods of instability and baking trends. Some of today's easy-to-make bread recipes hail back to the Great Depression, where households used whatever they could scavenge from their pantry to make bread. "It can be made out of practically nothing, it's slow, therapeutic, affords you an element of control and in the end, has the very practical facet of being a delicious source of food and even a lifeline. What's not to like?" says Owen.
Beverly believes that quarantine baking is as much about the process as it is about the final product. Much of what she bakes is parcelled out to friends and neighbors as she finds a sense of meaning in nurturing others. "With everything I make, I put so much of myself, my love, my energy into sharing my creations with others."
Finally, in the words of Owen, "You can occupy yourself with it as much as you want or need to, but also literally none of it matters either. It's just bread. If you forget about it, or it goes wrong, it doesn't matter. But more often than not you get an excellent sandwich out of it in the end. The same can't be said about meditation or yoga in that respect."
SULLIVAN STREET BAKERY'S NO KNEAD BREAD
Mark Bittman
INGREDIENTS
3 1/3 Cups/430 Grams All-Purpose or Bread Flour, plus more for dusting
1⁄4 Teaspoon Instant Yeast
2 Teaspoons Kosher Salt
Cornmeal or Wheat Bran, as needed
PREPARATION
In a large bowl combine flour, yeast and salt. Add 1 1/2 cups plus 2 tablespoons/390 milliliters water, and stir until blended; dough will be shaggy and sticky. Cover bowl with plastic wrap. Let dough rest at least 12 hours, preferably about 18, at warm room temperature, about 21 degrees celsius.
Dough is ready when its surface is dotted with bubbles. Lightly flour a work surface and place dough on it; sprinkle it with a little more flour and fold it over on itself once or twice. Cover loosely with plastic wrap and let rest about 15 minutes.
Using just enough flour to keep dough from sticking to work surface or to your fingers, gently and quickly shape dough into a ball. Generously coat a cotton towel (not terry cloth) with flour, wheat bran or cornmeal; put dough seam side down on towel and dust with more flour, bran or cornmeal. Cover with another cotton towel and let rise for about 2 hours. When it is ready, dough will be more than double in size and will not readily spring back when poked with a finger.
At least a half-hour before dough is ready, heat oven to 235 degrees. Put a 6- to 8-quart heavy covered pot (cast iron, enamel, Pyrex or ceramic) in oven as it heats. When dough is ready, carefully remove pot from oven. Slide your hand under towel and turn dough over into pot, seam side up; it may look like a mess, but that is O.K. Shake pan once or twice if dough is unevenly distributed; it will straighten out as it bakes. Cover with lid and bake 30 minutes, then remove lid and bake another 15 to 30 minutes, until loaf is beautifully browned. Cool on a rack.