Charming Rabbit Hole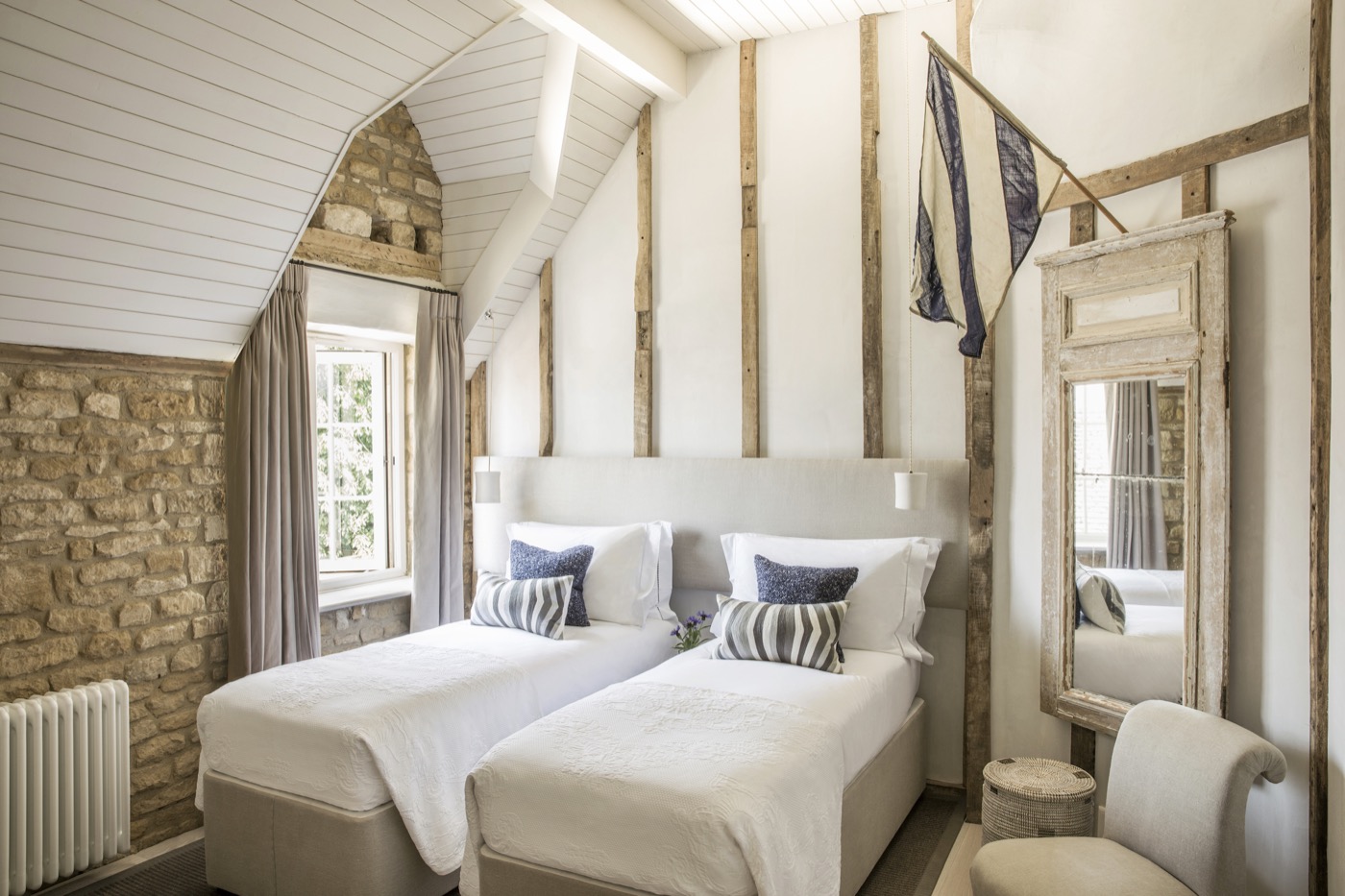 When planning our trip to the Cotswolds, we made certain that The Wild Rabbit was included in our itinerary, as we have heard many positive reviews from close friends. As fans of Lady Carole Bamford, the founder of Daylesford farm, we had total faith that we would not be disappointed (Tip: Her Instagram account deserves a follow). We first stumbled upon the Daylesford farm shop in Marylebone years ago and have been regulars ever since.
The Wild Rabbit is part of the Daylesford estate. One of the most sustainable organic farms in the U.K., it is a modern interpretation of a traditional country inn in the picturesque town of Kingham near Chipping Norton. Kingham itself is small, quiet and perfect for a tranquil break away from the tourist crowd.
The Wild Rabbit has 12 sumptuous rooms located in the main building, all named after countryside animals in England like the Owl, the Hare, the Hedgehog and the Badger. In keeping with Daylesford's style, the rooms combine luxury with pared-back simplicity. Guests will find Russian linen sheets, Scottish handmade horsehair mattresses and, of course, Bamford's natural bath products. For the most intimate experience, book The Beehive, a little cottage separate from the main pub that comes with a living area, wood burning stove and private terrace.
In 2017, Nathan Eades, the former Head Chef of Michelin-starred Simpsons Restaurant in Birmingham, joined The Wild Rabbit to create seasonal menus using locally sourced meat and fresh produce from Daylesford's own garden, just a few miles away. He would make a daily trip to see what is available from the garden and also from those supplied by the local farmers and artisans. For instance, butter and cheese are from Daylesford's creamery and meat from the Daylesford farm in Staffordshire. Pork is mainly from the Wye Valley and almost all seafood supplied by Flying Fish in Cornwall. It is Lady Bamford's mission to promote sustainability and support British farmers and fishermen along the way. Food here is delicious. We guarantee a satisfying meal no matter what you order — be it the river trout tartare with pickled elderflower, parsley gnocchi with truffle butter or ribeye steak served over garlic chips. You can choose to dine in their relaxed dining room or eat al fresco in rattan chairs at the front terrace surrounded by sweet smells of lavender and rosemary.
For a group of friends, The Wild Rabbit also has five beautifully furnished cottages nearby with a generous garden and outdoor terrace, if you desire a little more privacy. The cottages sleep up to four, with two separate bedrooms and en-suite bathrooms. The sitting area with open fire and eating area with fully equipped kitchen are perfect for private meals of your own. You can either pick up many selections of wonderful ready-to-serve food or sharpen your cooking skills using organic ingredients from the Daylesford market. Having a family reunion? Each set of cottages has interconnecting doors that allow you to reserve the whole building if needed.