Classy. Cool. Costes.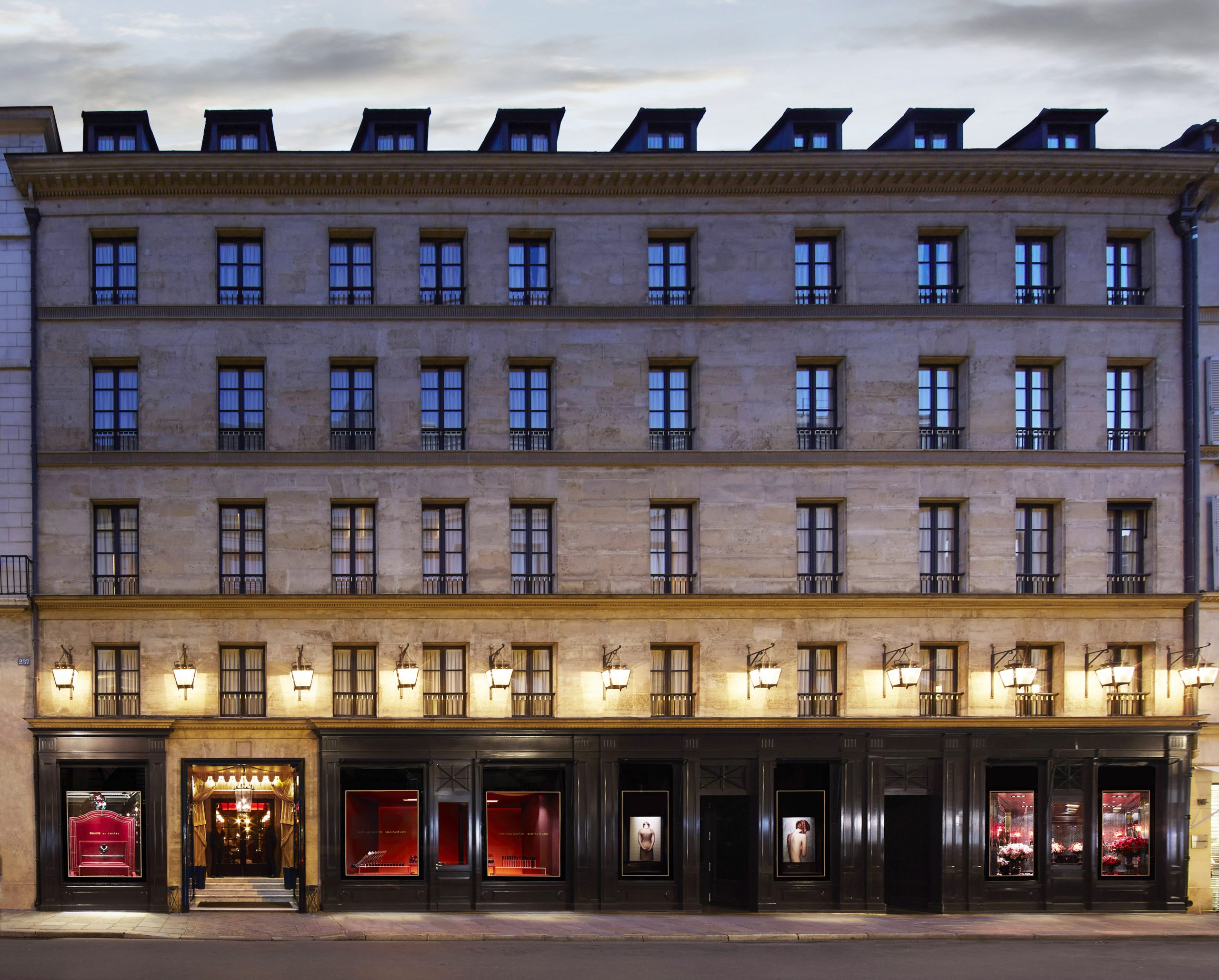 Text by Pamara Chavanothai
Just off the corner of Place Vendome and two blocks away from the Tuileries garden, Hôtel Costes is an authentic institution of sight and sound in the very heart of Paris.
What has become a fashion week destination, a chic bar with its famous ambient house music, and a star-studded courtyard restaurant dotted with white tables and chairs that looks up to the hotel's inner coral-colored façade, first opened its doors in 1995. The Costes brothers, Jean-Louis and Gilbert, commissioned the famous French architect and interior designer Jacques Garcia to fashion the 84-room hotel.
Inspired by the 16th and 17th century, Garcia showed an Empire-style décor and added a fun, modern twist. With its exterior conforming to Haussmann style, typical of the Paris-epicenter buildings, the jet-black entry discreetly leads to a sumptuous grandeur teeming with plush red. During the day, the coveted courtyard tables are perfect for alfresco brunching and lounging away the afternoon. Later in the evening, the light is adjusted very low. Lighting from the chandeliers and candles is feeble, its mood sensual, and the music higher tempo, more upbeat than those played in the morning or afternoon tone (with live DJs from 9pm to midnight daily). One suddenly enters a sultry, mysteriously alluring scene with bordello-like corners and velvet-upholstered seats under stone columns.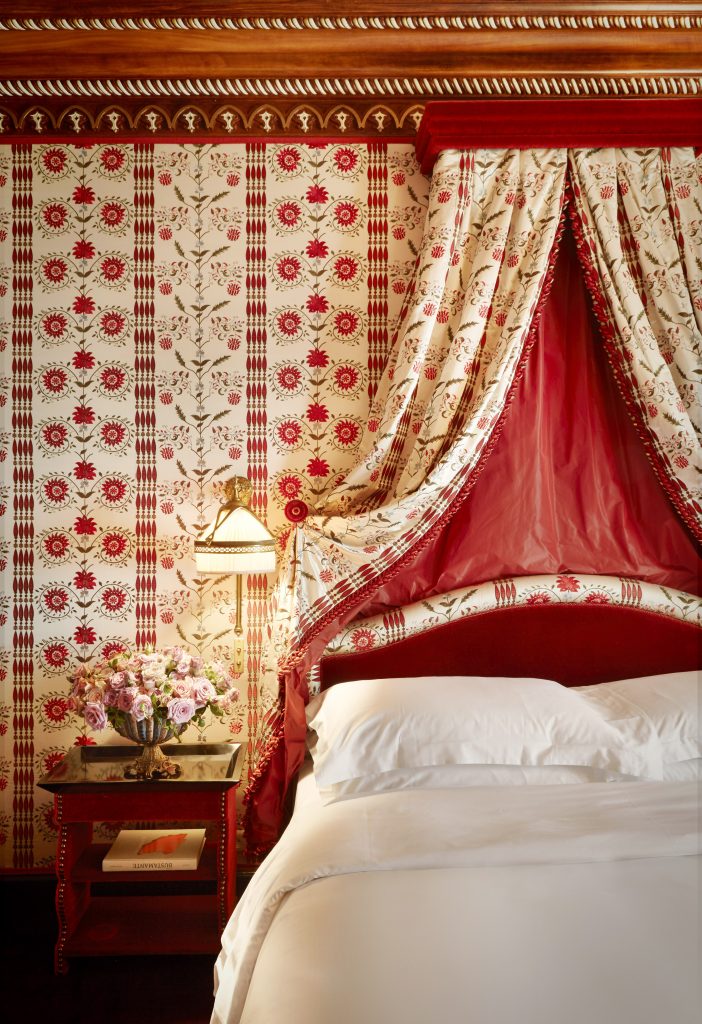 Charmed by its couture cool and intimate vibes, many celebrities consider themselves regulars at this famed Parisian stay. Among them are Madonna, Rosie Huntington Whitely and Gigi Hadid. Kim Kardashian reportedly treated her family dinner at the property before her wedding day, and has flown over during pregnancy to indulge in a slice of the hotel's famous cheesecake.
Another central element to building its identity is the sound, which was overseen by Stéphane Pompougnac (reportedly worked as a waiter at the establishment some 10 years earlier). Introduced to Jean-Louis Costes in 1997, he helped pioneer the hotel lounge music and garnered a reputation in beats and rhythm over his 13-year period as a resident DJ.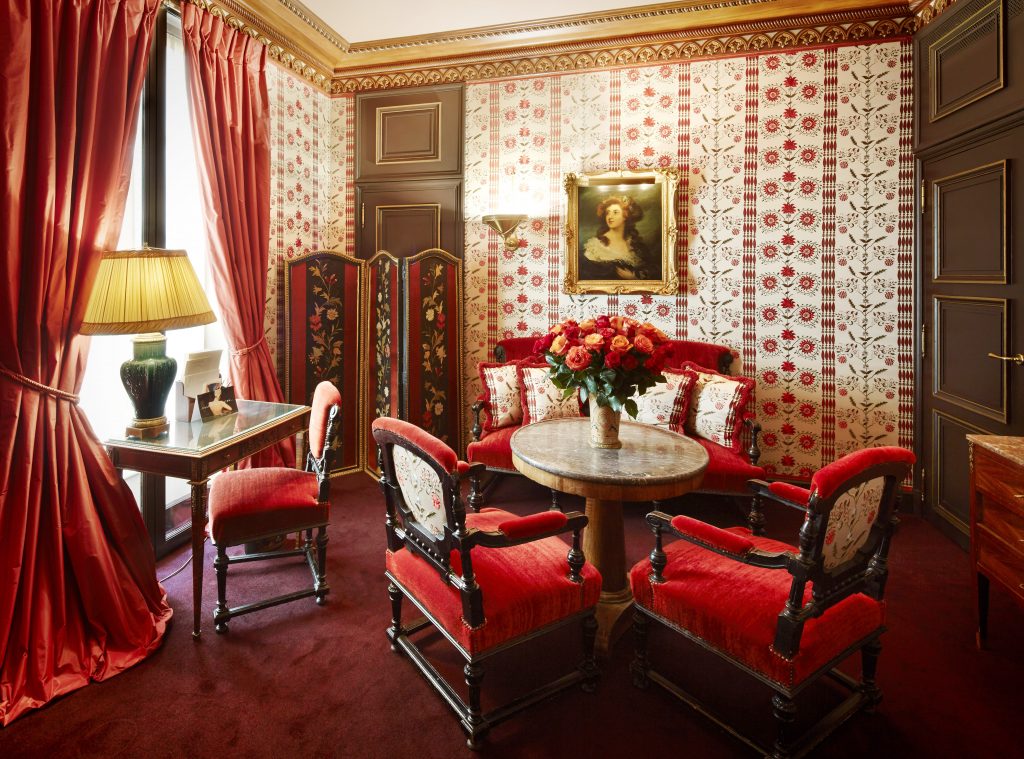 The hotel also thrives in extending its brand to lifestyle products, ranging from chocolate, liqueur, roses, book, and scented candles and perfume by Olivia Giacobetti, all with the personalities unique to the hotel. The offering extends to collaboration with famous brands. One case in point is the uber-chic swimwear brand Eres, whose artistic director is inspired by the hotel's serene underground spa, in contrast to the hustle and bustle of the happenings upstairs. The bestselling product is, however, none other than its discographies. Over 15 mix series have been released since 1999 and more than a million copies sold. You can take home these indigenous bits of Hôtel Costes at the store adjacent to the entrance. Otherwise, the hotel also has an Apple Music channel to share its rhythm with a wider audience.
It would not be an overstatement that Hotel Costes is unabashedly over-the-top. It is the place to see and to be seen. It spellbinds and transports you into a world of its own. Our favorites and ones you can never go wrong are the enormous escargots and the baby rack of lamb with French fries. Complete your meal with wild berries with Chantilly cream or pavlova for a sweet pleasure.