Coastal Culture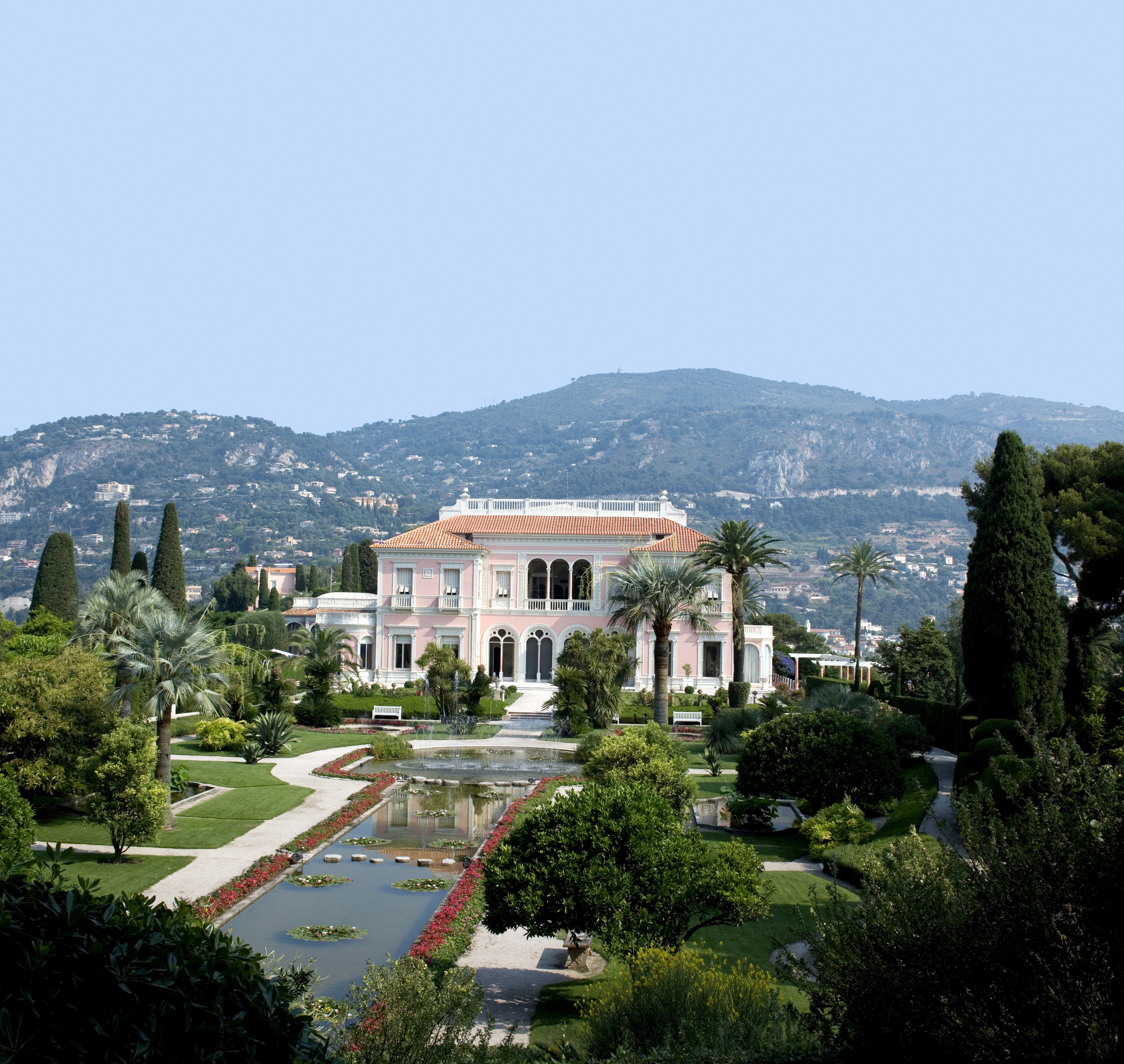 I have always been fond of museums. My favorites are usually ones that are authentic and original, specifically where the place itself is an implicit narrative of the owner who once lived there. This is no exception when I visited the Côte d'Azur. With its distinctive air and refreshing hue of blues, you can never get enough time at the beach. Still, if you can spare two hours for a pink Renaissance-inspired palazzo surrounded by a huge garden, I suggest you do.
Villa Ephrussi de Rothschild sits atop the forested peninsula town called Saint-Jean-Cap-Ferrat, located between the astonishing yet less frequented beaches of Villefranche-sur-Mer and Beaulieu-sur-Mer. The former owner was the late aristocrat Béatrice Ephrussi de Rothschild.
After the divorce from her Russian husband and having inherit- ed her father's significant fortune, Béatrice acquired, then, the rather inaccessible land in 1905. After seven years of garden work and villa construction, the Baronesse made the villa her winter residence. Béatrice was a fastidious collector and a person of taste. The villa was furnished with the best items from each era, dubbed the Rothschild style, and built to look out to the azure sea and sky. The patio, supported by pink Verona marble columns, sets in the middle of the building, around which each room was constructed. Sheer light finds its way into the villa through huge windows. The view is as breathtaking as the interior and Béatrice's collectibles, especially her porcelain collection.
The villa's loggia is one of my fondest spots with its panoramic view of the French garden and the Temple of Love at the far end. With the blue sea visible on both edges, the main garden was designed to shape like a ship deck, reminiscent of Béatrice's unforgettable voyage. Poet Andre de Fouquières once referred to the place as, "I remember, in particular, one summer night, when we had the privilege to see, in her gardens, which drew from her mansion across to the sea, and bathed in moonlight, Anna Pavlova dancing to the Chopin nocturnes". The shapely French garden covers a big part of all the gardens, but the other eight – Spanish, Japanese, rose, to name a few – are equally as pleasant.
As the peak season is in July and August where various flowers bloom, a bit of a crowd is expected. An intimate visit is possible in the early morning or a few hours before the closing time. As I finished my tour of the villa, I spent the rest of my time lingering in the lush garden and gazing at the exuberant sea view (silently swooned inside) until I was the last person left in this beautiful property. This place reinstates the indulgence of a beautiful summer. It was one of my most joyful and memorable evenings that I hope you can experience too.