Delicious Innovation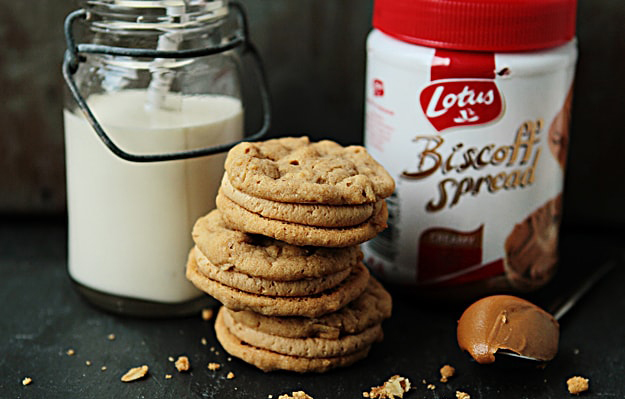 Who would have thought that a simple idea from a Belgian housewife could become a culinary phenomenon worldwide?
The sweet success began in early 2007 when Els Scheppers, a Belgian food enthusiast entered a reality TV show called De Bedenkers or The Inventors to compete with another 2,000 contestants for their special innovations. She wanted to create a creamy spread or peanut butter out of Speculoos or Biscoff Cookies, aka The Airline Cookies that Delta Airlines has been serving on board since 1985. Traditionally, Speculoos are cinnamon-infused, less sweet cookies with caramel flavor and crisp texture that accompany a cup of coffee or espresso, widely popular in Europe. Later on, when it was introduced in the States, it was changed to Biscoff (biscuit + coffee) for easier pronunciation. The cookies were so well received that Delta started to offer them by mail order.
To Scheppers, she was wondering why Biscoff cookies weren't spreadable. In Belgium, in the old days blue-collar workers would break the cookies into smaller pieces and place them between 2 slices of bread because it was cheaper than cheese or salami. It became a norm for Belgian parents to make a sandwich for kids that way. That's how she came up with the idea of peanut butter but made of delicious Speculoos that everybody loved. She then churned the cookies with a few other ingredients and transformed it into a creamy spread. Lotus Bakeries contacted Scheppers for the exclusive rights after she made finalist on the show. Together, they developed her recipe and the delightful paste was born. And the rest is history.
On the debut day, Biscoff Cookie Spread was sold out in Belgium in 3 hours and when it was launched in the U.S. in 2011, it instantly became a cult-following pantry staple. In addition, those who are allergic to nuts and couldn't enjoy Nutella can now take Biscoff Spread instead as it contains no nuts, trans fat and no artificial flavors or preservatives added. Available in 2 formats, creamy and crunchy, the Biscoff Spread is excellent on toast or on a spoon straight from the jar.