East Meets West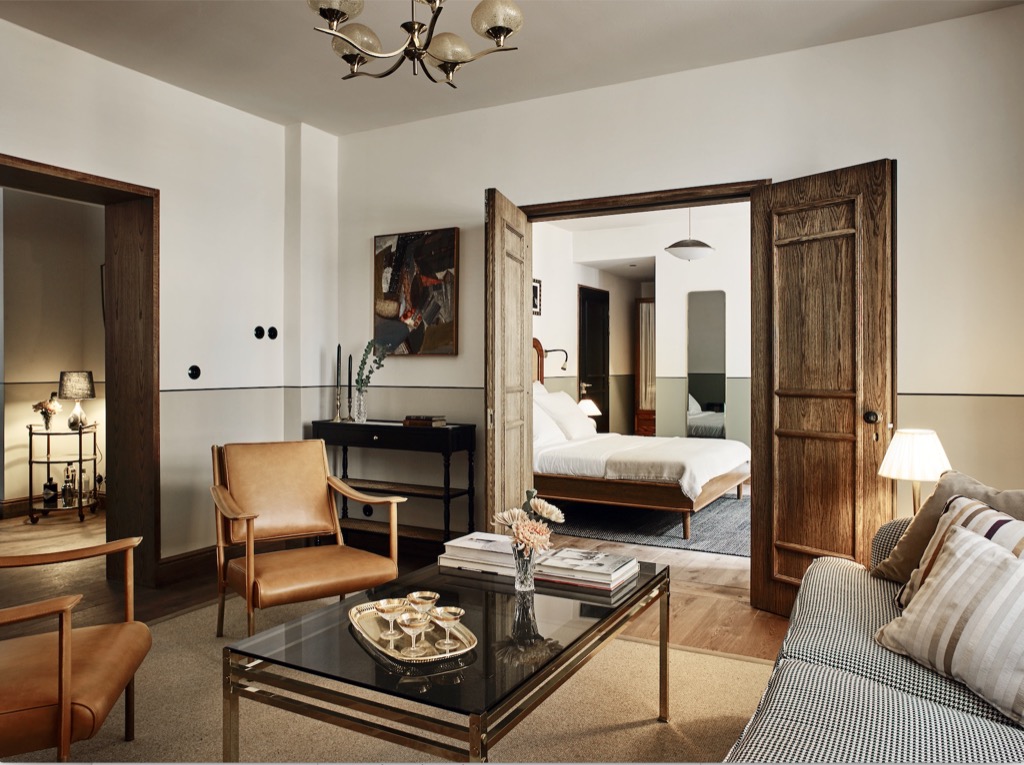 Texted by Uracha Chaiyapinunt
The project that first put Pernille Lind's name in the spotlight was the first one she worked on with her co-designer, Richy Almond. Located just steps away from the Royal Danish Theater in Copenhagen, Hotel Sanders opened to rave reviews. Hospitality critics admired the space for making guests feel cozy while still being in the center of downtown. The hotel is contemporary yet nostalgic, humble yet luxurious, and incredibly refined with every detail—down to the toiletries (from a Sicilian brand) —carefully chosen to elevate the guest experience. In terms of the interior, there's a unique harmonious blend of styles: theatrical drama (drawn from the owner's former career as a professional ballet dancer), mid-20th century Danish design and colonial British. Hotel Sanders went on to win the 'Renovation and Restoration' and 'Hotel of the Year' categories in the 2018 AHEAD Europe Awards.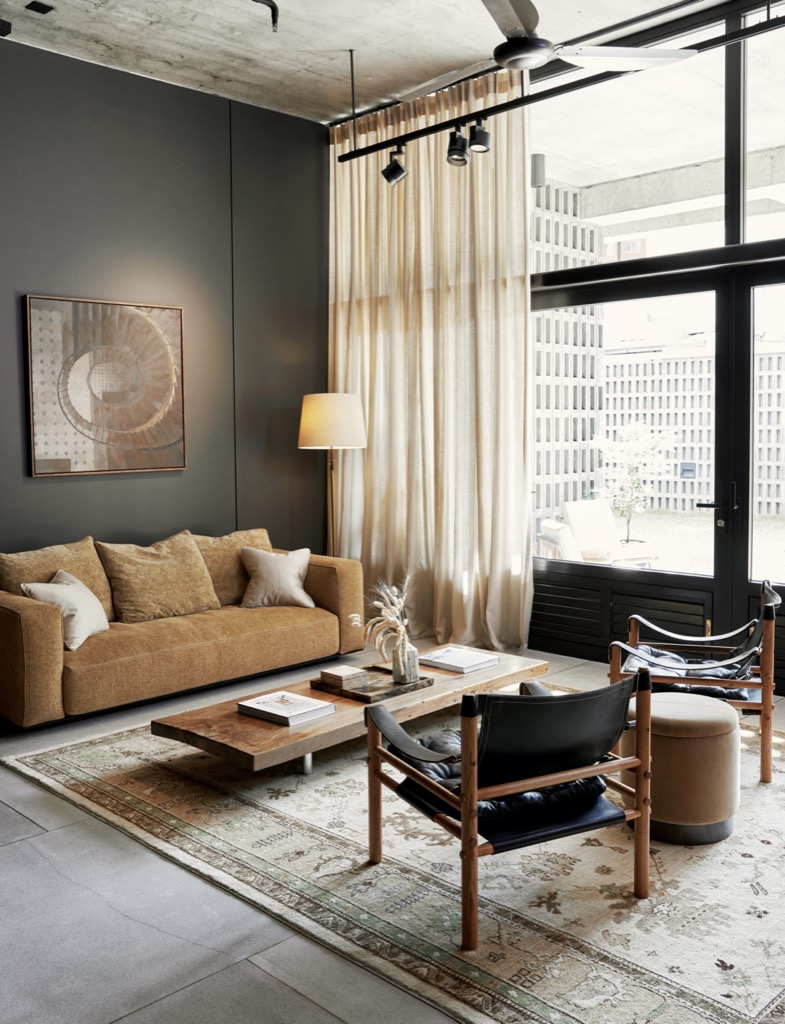 Fast forward to present day and it's been three years since the completion of Hotel Sanders. In that time, Lind has been busy running her eponymous studio, working with clients all over the world who have come to her for her distinct style.
"[MY STYLE] IS VERY MUCH GROUNDED IN MY OWN HERITAGE AND WHAT I SAW GROWING UP."

– Pernille Lind
The London-based designer's father was a Danish engineer and her Thai mother used to own two antique shops in Bangkok. In Lind's work, she has managed to weave her two cultures seamlessly together to create a refreshing look.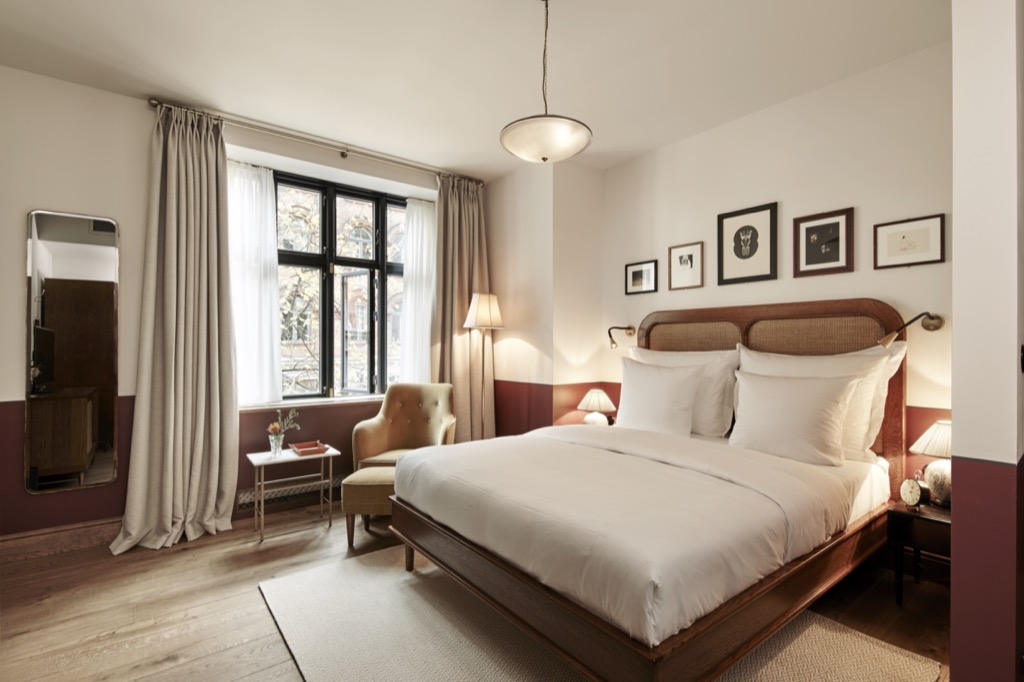 We catch up with Lind via video call one early morning and ask her a few questions on the tumultuous, all the things she is loving, and her plans for the future.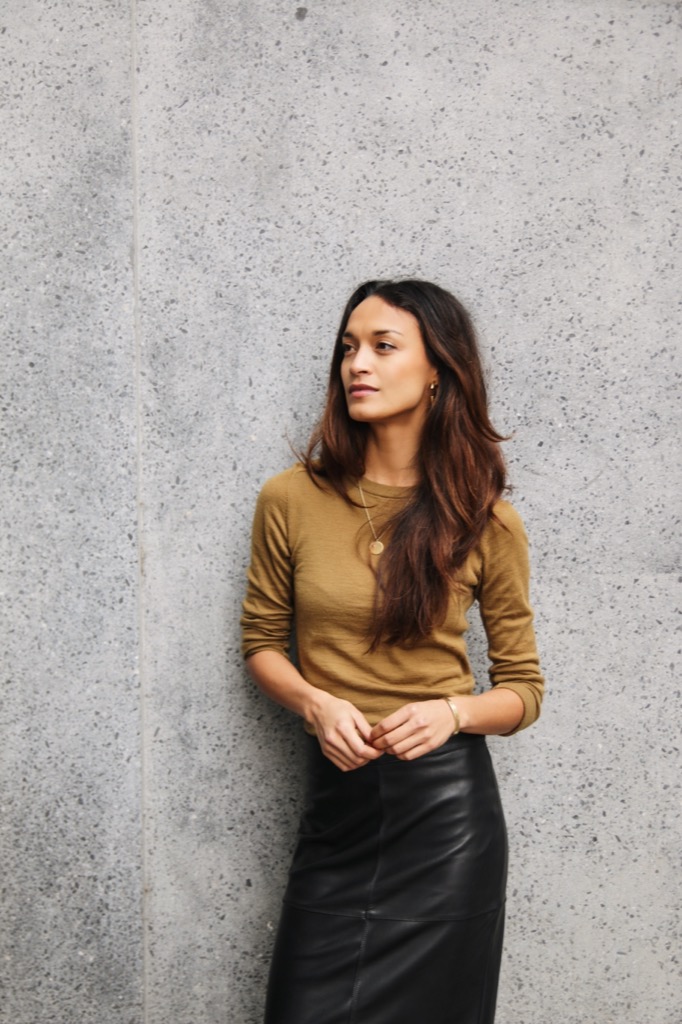 Hopes for 2021?
For the business I hope to begin some of our projects outside of the UK, which unfortunately are on hold due to travel restrictions and COVID. We also have some exciting projects at the moment that are in the process of installing, so I'm looking forward to completing these and seeing the result of years of work. On a personal level, I hope to see more friends and family, and share new memories. I have not been able to go home to Denmark much the past year, and I miss my country home escape I have there, which I wish to visit more frequently.
Something you wish you could tell your younger self before you made it?
That things will always work out, trust in the process and don't worry too much.
You could always go for a delicious bite of…?
I lived in Bangkok between when I was eight to ten years old. Every afternoon when I got home from school, I would get Thai noodle soup (kuay tiew). Till this day, that will always be the first thing I get when in Thailand, or long for if I'm not there. My mother makes a very good one luckily, so I can have it when I visit her in Denmark.
You weekend routine?
Before lockdown, a bit of house admin, long walks and lunches with friends. I try to completely switch off on the weekends and stay away from emails. The most relaxing moments are when I can submerge into the sofa, and listen to music or a podcast whilst closing my eyes. There is something calming by only listening to someone's voice, and seeing with your imagination.
Most prized possession?
My freedom to do what I love and focus on my passion, which brings great joy and happiness to me. I also have these two artworks by Danish post-war contemporary artist Lis Zwick from 1970 too that I inherited from my father and are therefore very special to me. They were a permanent feature in my childhood home.
Can't leave home without?
Headphones, I listen to music always on the go. Or take calls, where having my hands free is more convenient, as I'm usually carrying something; my laptop, material samples for projects, groceries, a suitcase etc.
Favorite hotel?
This one is hard, as I haven't got a hotel I return to often. Hotel Sanders, which we designed, of course has all the elements I love in a space. I would like to experience a stay at the NoMad in New York City. I have also been dreaming of Amantaka in Luang Prabang. One day that has to happen!
'Living well' means…?
It might be a bit of a cliché, but living with some sort of attention to balance/moderation, which is a constant and conscious practice for me. To not acquire too much, long for things which aren't accessible, live more in the present rather than the past or the future. Invest in good quality food, furniture, clothing, people and experiences.