Emma 2.0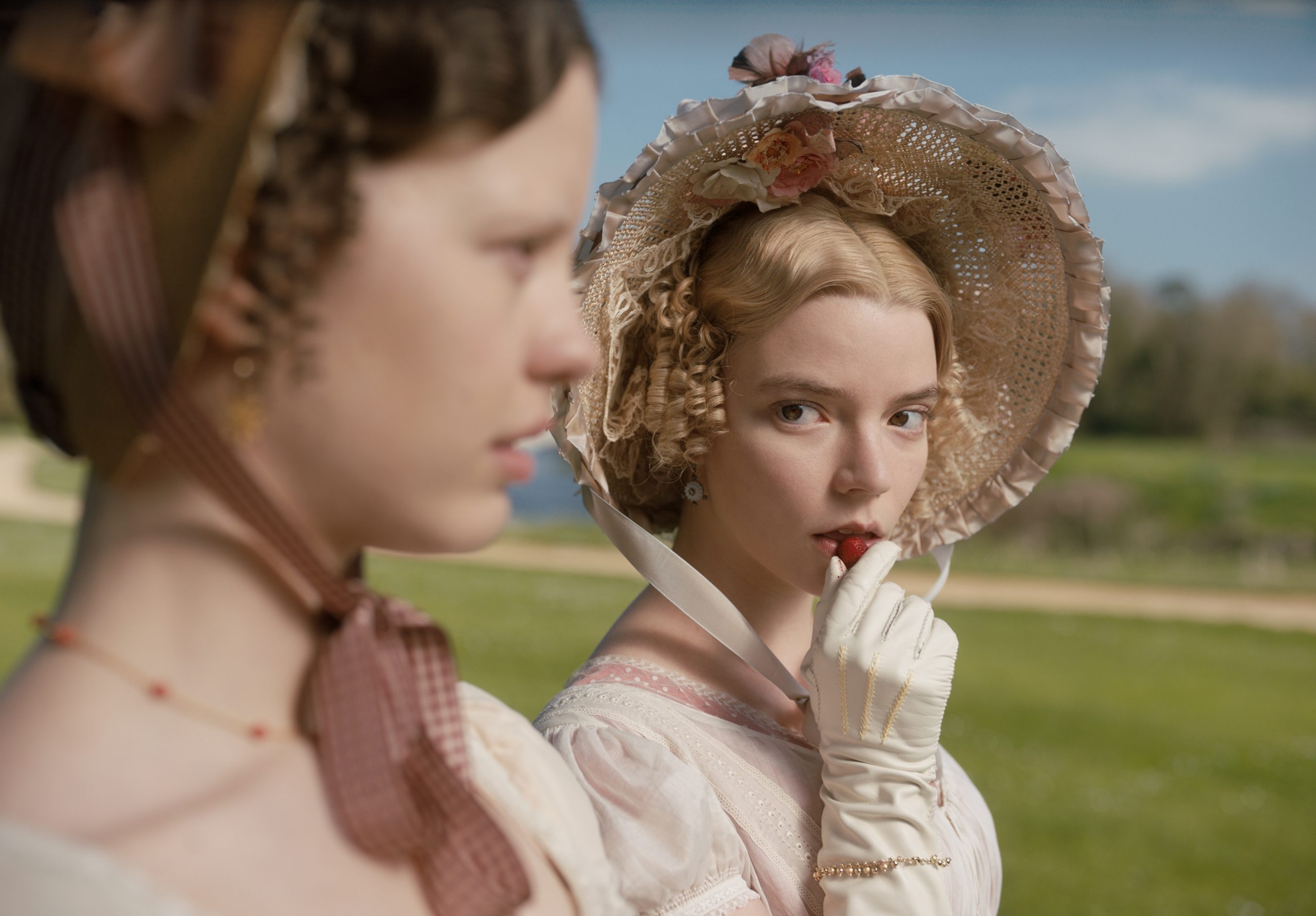 Text by Belle Phavichitr
During the 'Work From Home' period, we have been able to binge watch our favorite TV shows and catch up with old classics that we had missed. And since going to the movie theater is no longer an option in the wake of social distancing, we are happy to stay in and stream in the comfort of our home. One recent weekend, we settled on Emma (Focus Features), a romantic comedy set in Regency-era England, and were immediately transported to the enchanting English countryside we have always loved. This latest adaptation of Jane Austen's novel is a directorial film debut by American photographer Autumn de Wilde who has previously made a name for herself shooting magazine covers, portraits and music videos.
Starring Anya Taylor-Joy in the lead role, the film centers around Emma Woodhouse, a misguided young socialite who enjoys playing matchmaker and finding love for her friends. With her animated acting and facial expression, Taylor-Joy captures the essence of Emma's character and makes this film delightful and fun to watch. Another character who stole the show is the beloved British veteran actor Bill Nighy who played Mr. Woodhouse, Emma's eccentric dad. Together, Taylor-Joy and Nighy made a perfect witty dry-humor father-daughter duo. The rest of the cast was just as wonderful and captivating, transporting the audience back in time with their beautiful period costumes and accessories.
The real highlight of this film for us was the setting and locations. De Wilde assigned her production and set designers to find a grand estate that portrays a 'dollhouse' to fit Emma's character in the movie. She also requested that the house has never been featured in any films before. "The problem is most houses might be Georgian or earlier on the exterior, but then of course they've been done over in Victorian times or changed a lot later on, so it was quite a maze to find the right property," Production Designer Kave Quinn tells Architectural Digest. In addition, those stately homes maintained by the English Heritage organization or the National Trust were impossible because of their strict guidelines.
After scouting throughout the country, the team was able to convince Viscount and Lady Gage, the current owners of Firle Place, a magnificent Georgian manor with rolling hills in Sussex, to let them use it as the main backdrop for Emma's fictional home, Hartfield. For set production, the crew rearranged the heirloom furniture, added more Regency-style pieces, painted all rooms in a bright palette, and installed rich wallpapers and colorful drapery. Textiles had to be sourced throughout Europe to create the look and feel that de Wilde was going for. "In Emma's bedroom, for example, I wanted it to feel like an Italian ice cream. You've got corals and oranges and then it is a gradient of those colors, right down to a pinkish ivory color," says Set Decorator Stella Fox to AD. "You've got one color in a lot of different gradients within the same room which provided a real elegance I think." The result is rewarding and impeccable. Every scene is aesthetically gorgeous and memorable.
Over the course of 2 hours, I truly enjoyed the film. I fell in love with Emma's charming character, and de Wilde's fresh and authentic interpretation of Jane Austen's novel. The cinematography somewhat reminded me of Wes Anderson's movies, which share similarities in art direction, setting, costumes and even parts of the acting.
With the stress of the pandemic today, I can only imagine that life was less complicated and much easier back then. So for now, I will keep daydreaming of visiting Hartfield and having tea with the Woodhouses in their drawing room.
Emma (2020) now available on Apple TV and Amazon Prime.